The Treetop Gallery acts as accessible space for visitors to enjoy rotating curated exhibitions and offers local artists the opportunity to showcase and sell an inclusive scope of their work publicly. The Treetop facilitates multiple avenues for engagement with the visual arts, including classes, workshops, and receptions, and hosts the Mariposa Arts Council's office headquarters.
---
UPCOMING EXHIBITION
PLEASE NOTE: The opening reception for this exhibition has been postponed until a later date due to COVID-19 concerns and social distancing protocol.
This exhibition theme, "Good Neighbors" is designed to challenge both working artists and students alike to reinterpret the idea of shared space.
Mariposa students grades K-12 tackle the same "Good Neighbors" theme through the Arts Council's 2020 Young Masters Youth Exhibition. This annual program provides youth in Mariposa an opportunity to express their ideas, narratives, and inspirations with their community through their own pieces of original visual artwork and offers gallery guests the chance to view the world from our children's perspective.
Arts Council Executive Director Cara Goger says,
"I'm very excited to see Trowzers, Jackie, Ann and Ralph's take on the idea of "Good Neighbors" with their work and even more excited to see their art in dialogue with that of our County's young artists. I anticipate the visual conversation will be poignant, insightful and rich."
This exhibition will run at the Treetop Gallery from March 19, 2020 – July 5, 2020, with Young Masters ending earlier on May 25, 2020.
---
VISIT
Whether we are in the office or working away, visitors can always view and purchase artwork at the Treetop.
MON – FRI | 9 – 5
SAT | 10 – 5:30
SUN | 11 – 4:30
---
OUR ARTISTS:
---
The Treetop Gallery is made possible thanks to our sponsors: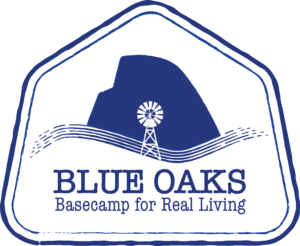 Carol Johnson | Dewey Family Trust
---