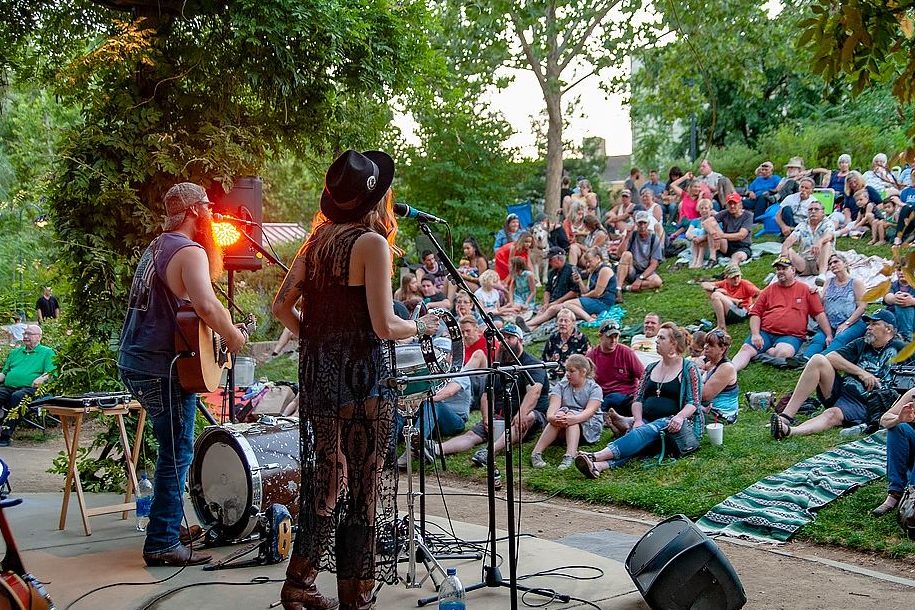 Back with a full season for 2022!
Every Friday and Saturday evening during the summer, the Mariposa County Arts Council hosts Music on the Green Summer Concert Series in downtown Mariposa's outdoor Art Park. These free concerts begin at 7pm and feature folk, bluegrass, rock, jazz, reggae, country, and world music bands hailing from the Sierra Nevada, Central Valley, and San Francisco Bay Area, bringing together both local and visiting concertgoers of all ages. This program is produced by Andy Roberts.
---
2022 Line Up
---

Special Thanks to Our 2021 Sponsors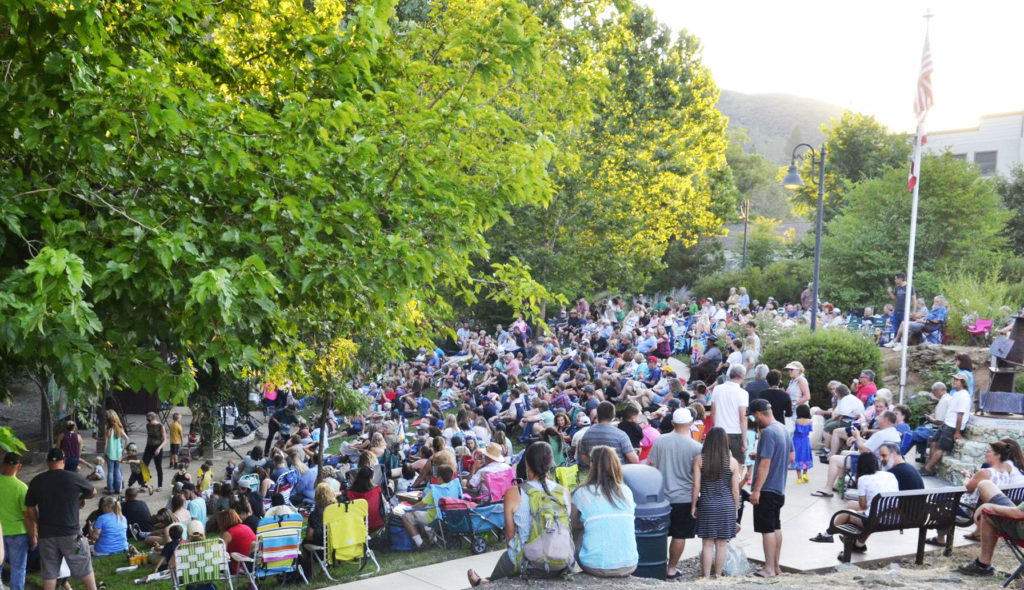 Performances are made possible by support from Mariposa County, the California Arts Council, National Endowment for the Arts and the following loyal sponsors:

| | |
| --- | --- |
| James Whittkopf | Carol Johnson |
| Saralynn Nusbaum & Don Melcher | Ladybug Embroidery & Garment Printing |
| Meadow Creek Ranch Bed & Breakfast | Dog Grooming by Tess |
| Dave and Terry Rozelle | Restful Nest Bed & Breakfast |
| Sue Overstreet | Foster Ace Hardware |
---
Program Origin & Cousin Jack
Save
Known as a "One Man Happiness Festival", Cousin Jack Franklin was a minstrel, street musician, promoter, "tuistinairist" and beloved by the community. Music on the Green was originally called "Cousin Jack's Music on the Green" in honor of Cousin Jack's efforts establishing the Mariposa Art Park and his dedication to Mariposa's creative music community . . .
. . . read more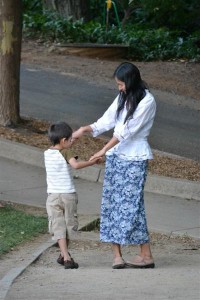 Cousin Jack loved Mariposa, and loved making Mariposa visitors remember their trip-sharing samples of gold, coins from all over the world, balloon sculptors and spontaneous performances, Cousin Jack was instantly loved. In gratitude to Cousin Jack and Alinda, for being a positive representative of Mariposa, sharing their smiles, spirit, good cheer, support, energy and expertise so generously, Cousin Jack was named "Honorary Mayor" and Good Will Ambassador for Mariposa.

Cousin Jack's birthday celebrations were a time of year to gather the community, play some music, have fun, and raise funds in support of organizations such as the SPCA. This free-spirited musician, who picked a 1920's Montgomery Ward Parlor acoustic guitar, dulcimer, harmonica and that throwback banjo, played for anyone who would listen! Cousin Jack could play "Mary had a Little Lamb" on virtually any instrument for local youth. He spent many hours volunteering in the schools giving free music lessons to children, and supported many local organizations.
Cousin Jack and a group of business owners influenced the County to purchase vacant land on Hwy 140 and 4th Street to become an Art Park. Cousin Jack's dream became a reality in 2004 with the new Mariposa County Art Park. It is a beautifully landscaped natural amphitheater with a small stage. For the 2005 celebration for Cousin Jack, the Mariposa County Arts Council was pleased to dedicate our Summer Music series in his honor. Music on the Green is well known as: "Cousin Jack's Music on the Green."
Show less