Staff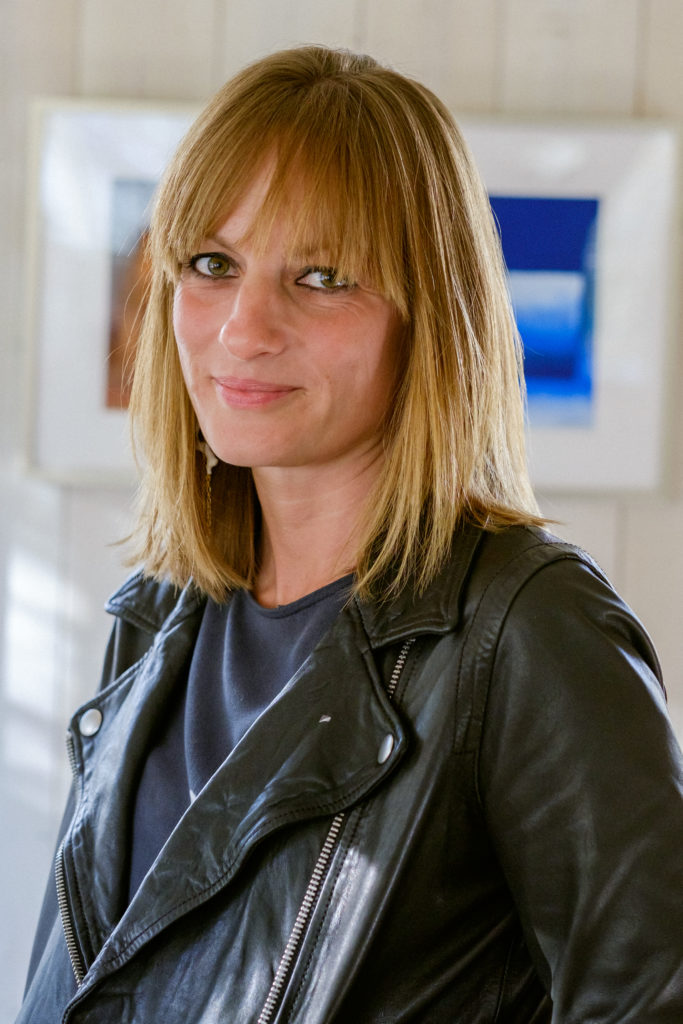 Cara Goger
Executive Director
[She, Her, Hers] Cara Goger joined the Mariposa County Arts Council in 2012 as the Executive Director. She has over ten years of experience working in the fields of Arts Education and Arts Administration. Prior to her work at the Arts Council, Cara was the Lifespan Learning Coordinator at the Museum of Photographic Arts in San Diego where she served as the primary artist-in-residence for the Museum's older adult programming and as the lead instructor and curriculum developer for the organization's School in the Park's 5th grade program. Additionally, she has worked with the AjA Project, a non profit arts-based organization providing photography-based educational programming to refugee and displaced youth in California.
Cara earned a B.A. in Political Science/Foreign Policy from Sonoma State University and a M.A. in Political Science/International Relations from San Diego State University.
---

Alicia Rodriguez
Director of Operations
Alicia Rodriguez joined the Mariposa County Arts Council in 1998 and serves as the organization's Manager of Operations. Alicia holds a degree in Accounting.
---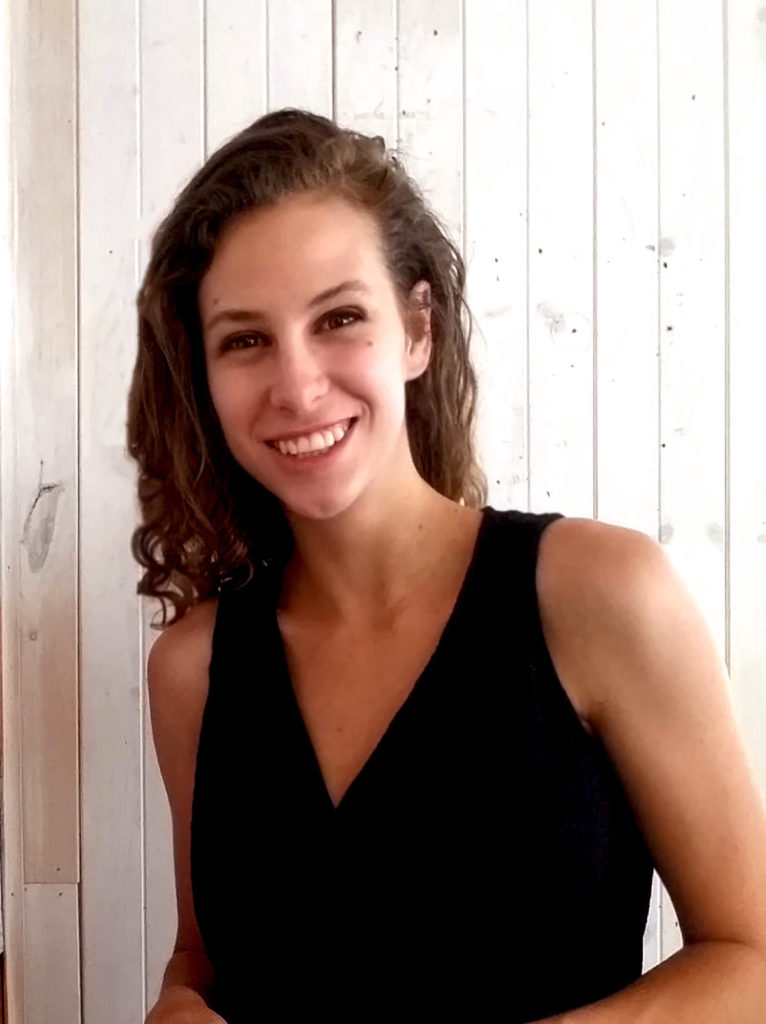 Daisy Phillips
Director of Communications
[She, Her, Hers] Daisy Phillips joined the Mariposa County Arts Council team in 2017 as Programs and Communications Assistant. She works closely with local and statewide partners and non-profit arts organizations, applying her artistic aptitude toward design, communications, and graphic development.
---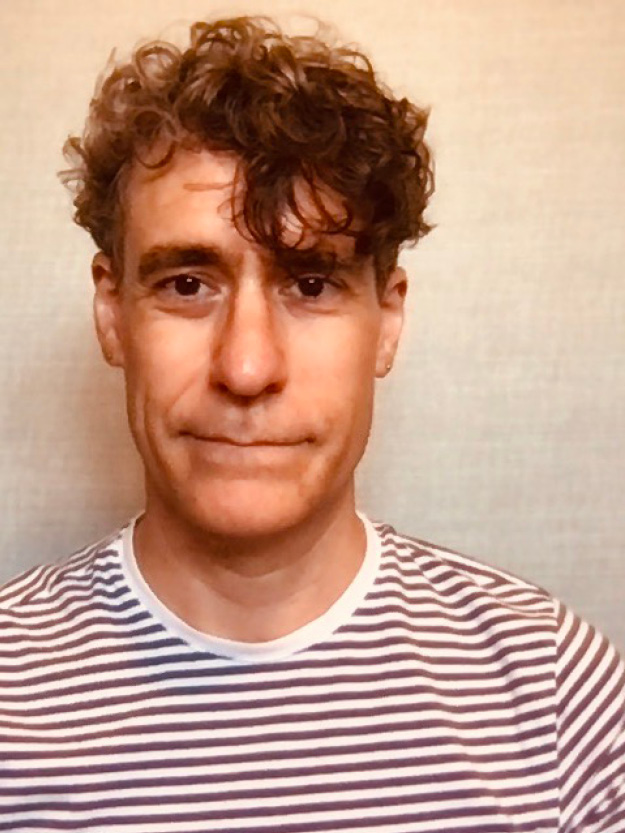 Adam Burns
Projects and Programs Manager, Lead Teaching Artist
[They, Them, Theirs] Adam Burns joined the Mariposa Arts Council in 2022 as Projects and Programs Manager. They grew up in rural England, earned a BSc in Biology from Leeds University and a Ph.D. in Freshwater Ecology from Lancaster University. Adam brings considerable experience in community building, arts and environmental education. After moving to California in 2004, they worked as a mentor teacher at NatureBridge Yosemite before founding the Beat Harvest music education program in 2010, where they taught students of all ages to perform, create and express themselves. As a singer, songwriter and multi-instrumentalist, Adam performs as a solo artist and with various ensembles.
---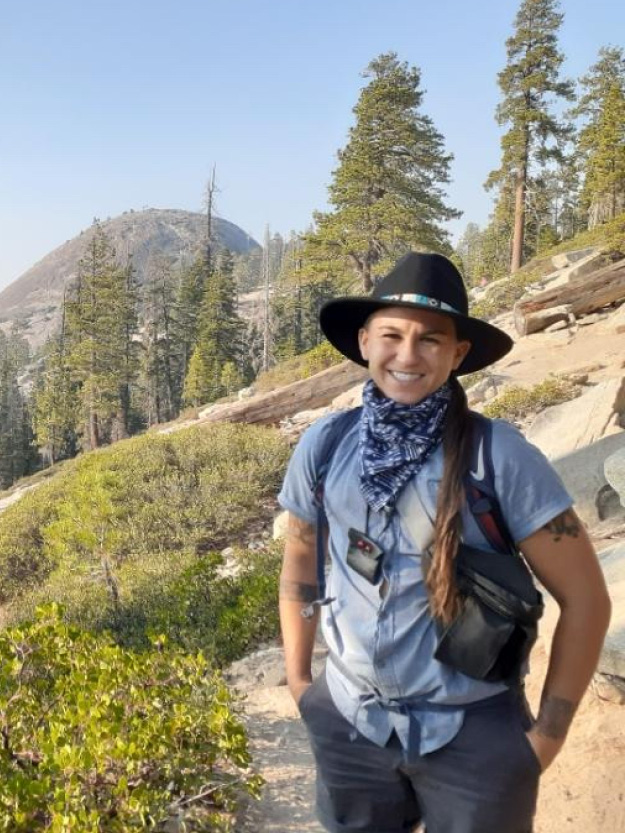 Clay River
Projects and Programs Manager, Lead Teaching Artist
They, them, theirs] Clay Muwin River is a Lead Teaching Artist and Projects and Programs Manager. River has a Bachelor of Arts degree in Native Youth Education and a Master of Arts degree in Indigenous Education & Curriculum from Goddard College in Vermont.
River has a wide-ranging background deeply rooted in their Indigenous culture and works directly with culture keepers, cultural artists, tribal governments, tribal consortia, federal agencies and national and regional organizations impacting Indian country. River's experience areas include cultural arts revitalization, Native education, curriculum, program development and implementation, social services, native wellness and community health, environmental protection and restoration, management and leadership, grant writing and positions held on cultural arts steering committees and boards.
River has served Native communities for most of their life, providing traditional education, cultural training and intergenerational guidance to build resiliency. Clay has traveled, lived and worked in many Native communities across Turtle Island and honors the knowledge learned from hundreds of traditional teachers and elders. Whether they are providing youth leadership training, assisting Elders healing from historical trauma or helping to bring indigenous wellness back to remote native communities, Clay shares their passion for being positive and proactive. River is a cultural arts activist, mural painter, poet, storyteller, weaver, beader, quilter, land steward, water protector and a member of the Passamaquoddy and Mi'kmaq Nations.
---
Board of Directors
Mikey Goralnik, President
[He, him, his] With backgrounds in both community planning and landscape architecture, Mikey applies a broad skillset to articulate and implement bold ideas for building community and enriching the lives of the people who live there. He is the Community Design and Development Planner at the Mariposa County Planning Department, where he manages a range of interdisciplinary community planning and design initiatives, all of which seek to blend ecological design, economic development, public health, and storytelling about our special and forever stimulating community.
---
Chris Thorpe, 2nd Vice President
[She, her, hers] Chris moved from Southern California to Mariposa County in 1974 to work for the National Park Service and live in her beloved Yosemite National Park. In 2002 she became a charter member of the newly formed Mariposa Symphony Orchestra, rekindling her love of performing in a musical ensemble. Joining the Board of Directors for the Mariposa County Arts Council in 2012, she was able to funnel her energies in support of the Arts in Mariposa County.
Chris strongly feels the dynamic presence of both the performing and visual arts in our community are a key component in Mariposa's desirability as a place to visit or to live. After 30 years employed by the National Park Service in Yosemite, Chris retired to Mariposa with her husband, Al, and dog Monica.
---
Carol Hart, Secretary
[She, her, hers] Trained as a dancer and a scientist, Carol has always felt most comfortable staying active in both artistic and logical pursuits. She is honored to serve as Mariposa County Arts Council's Secretary. Although she is not teaching dance currently, she is continuing her Zoom Yoga class with Mariposa's Pure Training Studio for the foreseeable future. Carol is a certified Yoga and Pilates Instructor and Personal Trainer, holds a Bachelor of Arts in Biology from Oberlin College and a Master of Science in Microbiology from Oregon State University. Prior to returning to California in 2008, Carol taught Microbiology and Cell and Molecular Biology at Northern Arizona University in Flagstaff, AZ where she also taught modern dance and creative movement, danced professionally, and served on the Board of Directors with Canyon Movement Company from 1995 – 2008. One of her career highlights was performing two original modern dance pieces to Copland's "Outdoor Overture" and Michael Kamen's "Band of Brothers" outdoors live with the Flagstaff Symphony Orchestra.
---
James Mason, Treasurer
[He, him, his] James Mason was born in San Francisco, CA and raised in the East Bay City of Piedmont. He graduated from Claremont McKenna College in 1963 and received an M.S. from the University of Southern California in 1965. Following college, Mr. Mason served four years in the U.S. Army Signal Corps, including one year in Vietnam, attaining the rank of Captain. Following the army he went to work for the Santa Clara County Health Department where he held positions of Assistant Mental Health Administrator, Director of Alcoholism Services, Emergency Medical Services Administrator and Public Health Administrator, retiring in 1993.
Post retirement, Mr. Mason has worked as Regional Safety Manager for TCI/ATT Broadband, Park Aid/EMT at Henry Coe State Park, and Emergency Room Technician at John C. Fremont Hospital in Mariposa. Interests include volunteering with the Mariposa County Sheriff's Office, Henry Coe State Parks, the Mariposa County Arts Council, and Post 6042 Veteran's of Foreign Wars.
---
John Stewart, Director
[He, him, his] A long time resident of Mariposa County, John has managed many local institutions including the 49er Market, the Miners Inn, and Pioneer Market. For the past twenty-four years he has worked for the Mariposa County Unified School District and served on the California School Employee Association's State Board of Directors. Currently John is the President of California School Employee Local #609, President of the Economic Development Corporation of Mariposa, and sits on the Mariposa County Fair Board. John graduated Summa Cum Laude with a B.A. in Liberal Arts from Ashford University. He believes the arts are an essential part of any culture and a vital part of our education.
---
Charles Phillips, Director
[He, him, his] Photographer Charles Phillips enjoys the process of taking photos to record the light and color of nature's canvas and to preserve western traditions for future generations. He specializes in western and nature photography, as well as photojournalism. His work has been featured in New York's Kodak Times Square Gallery, on national TV news, and in national and international magazines. Phillips' work has also been in the National Day of the Cowboy and National Geographic publications. His work was selected by the California State Senate for the 2011-2012 Art collection/show as a unique California artist. Locally, his photographs are on exhibit at the downtown Mariposa's Sierra Artists' Gallery.

Phillips serves on numerous not-for-profit boards, which include the Mariposa County Arts Council, Go West Festival, Mariposa County Fair, and Sierra Nevada Geotourism. He is active in supporting other local community groups with fundraising and as a volunteer.
---
Flora Savage, Director
[She, her, hers] Flora Savage grew up in the California Foothills surrounded by rural beauty and artists of all kinds. She graduated summa cum laude from CSU Fresno with a BA in Studio Art, emphasizing in painting, illustration, and ceramics. She and her husband went on to start several small businesses that gave amazing creative outlets for interior design and community building. During these endeavors Flora discovered her passion for facilitating connections and helping people through difficult times. She went on to get a Masters Degree in School Counseling and currently serves as the director of counseling services at Mariposa County High School where she helps young minds and hearts find a path to a fulfilling and meaningful future. Flora also enjoys gardening, playing music and bike rides with her family.