Arts in Corrections (AIC) is a program for system engaged individuals at the Mariposa County Adult Detention Facility and a partnership program with the Mariposa County Sheriff Office that offers poetry workshops to every inmate in the facility on an ongoing basis.

The program is designed to develop the artistic abilities of incarcerated individuals through sequential, hands-on learning; promote life skills such as critical thinking, collaboration, and positive self-expression; and develop long-term, mutually beneficial relationships between arts organizations, teaching artists, and the incarcerated population in Mariposa. Most importantly, it utilizes the arts as an equalizer that can create a level playing field where underrepresented voices can be heard, amplified and engaged.
---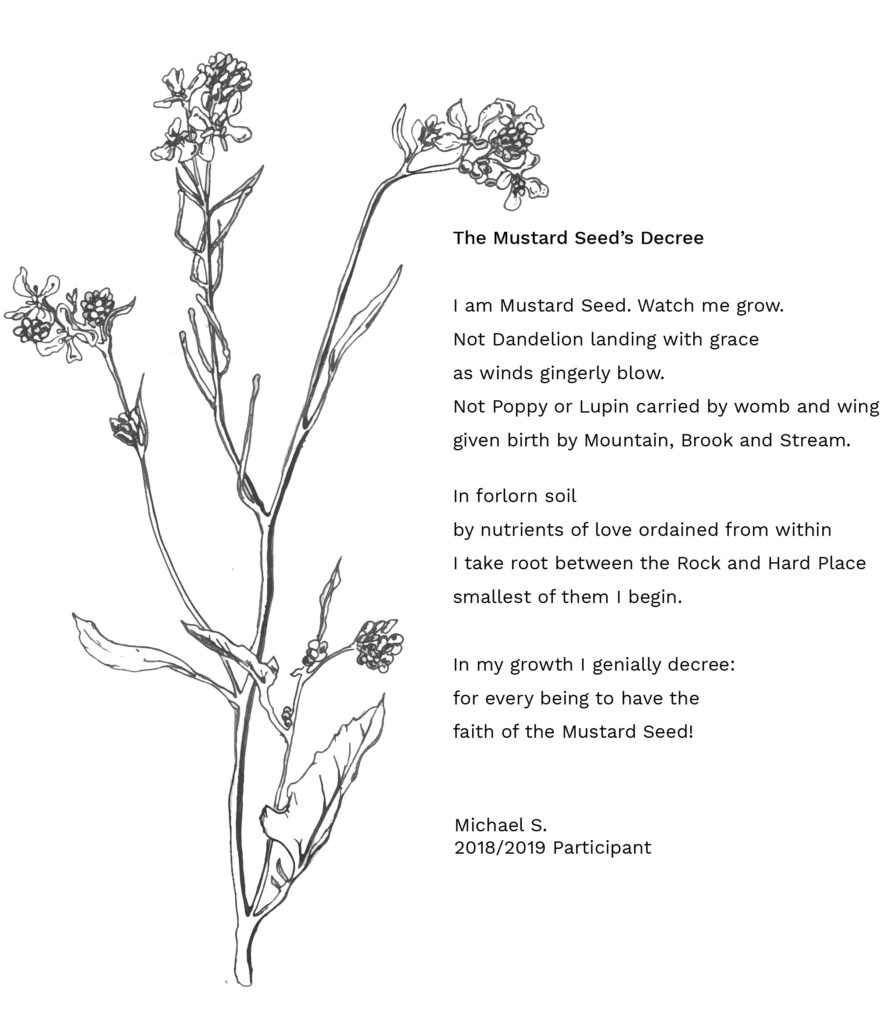 ---
Poetry
AIC introduces participants to the field of poetry and the knowledge of poetic devices through a variety of exercises, exposure (reading aloud/listening), and facilitated discussion of published poems; offers a supportive and instructional environment for the creation and workshopping of original poetry created by participants; and produces quarterly poetry readings providing participants an opportunity to share their finished pieces with their community. This program is taught by local poet and author, Laura Phillips. Each year a chapbook of selected poems is illustrated by a local artist and published to support the program.
---
Special thanks: Laura Phillips (program teaching artist), Anna Friedland and Daisy Phillips (illustrators) and Lt. Sean Land, Justin Reeder and Corrections Staff.
Partners: Mariposa County Sheriff Office, California Lawyers for the Arts
Funders: California Arts Council's Artist in Communities Grant Program,
Mariposa County Probation Department Local Innovation Grant Program
Community Sponsors:Carol Johnson, Blue Oak Basecamp for Real Living