As part of the the implementation of the newly adopted Mariposa County Office of Education's Strategic Arts Education Plan and the Mariposa County Creative Placemaking Strategy, the Arts Council is supporting the Mariposa County Office of Education and school sites, across the county, to develop and implement a number of arts education initiatives and creative placemaking programs and projects, including a series of student developed and painted murals install on campus walls across the county.
---
---
At 12 x 16ft, the monarch wings are intended as a vibrant, interactive backdrop for students on the Mariposa Elementary School campus. This piece was designed and painted by Mariposa County High School (MCHS) seniors Autumn Stock and Justus Wellcome with mentorship from muralist, Clay River. The mural, located on the combined Kindergarten/1st-Grade classroom, welcomes students they begin their education and as they establish a sense of pride and self on campus.
This project directly hits a number of the Arts Council's goals by providing an authentic learning experience for the young artists, and adding a beautiful, engaging and meaningful piece of public art to our community's creative placemaking portfolio that will be enjoyed by students, teachers, administrators and the entire community for years to come."

Cara Goger, Executive Director
---
The mural on the MCHS campus – led by students from Art Club – is currently in progress and currently features a surreal interpretation of the monarch's metamorphosis.
---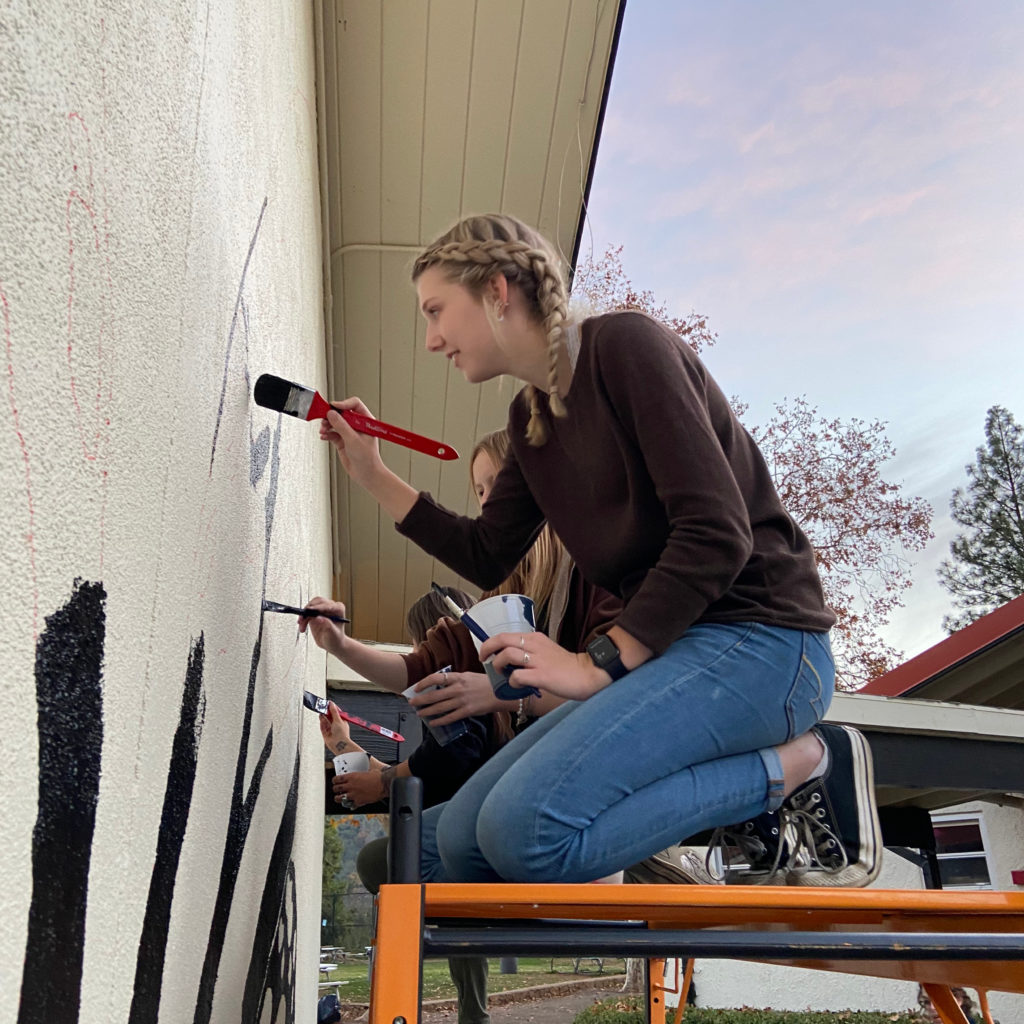 ---
Funding for this project came from an implementation planning grant from the California County Superintendents Educational Services Association Arts Initiative and the Stuart Foundation. Additional funding came from local donors who took part in a campaign to "Support Mariposa's Student Artists." during November 2021's Giving Tuesday event.
---
Press:
Mariposa Gazette, January 2022
MariposaToday, January 2022
---