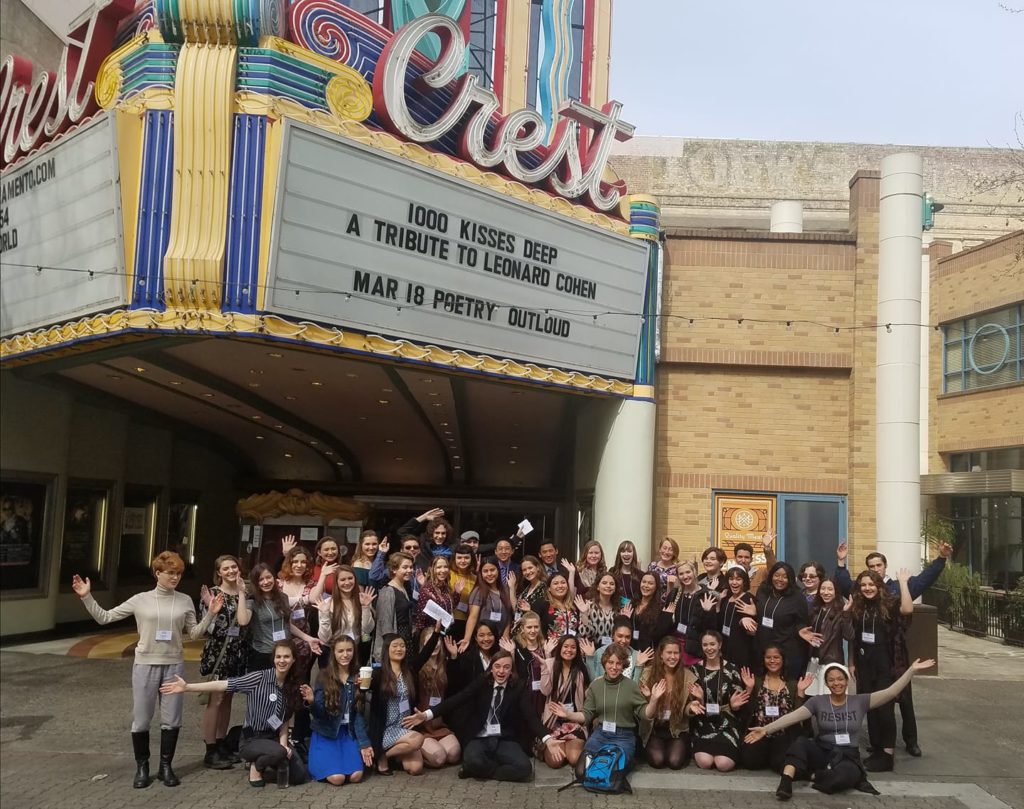 Poetry Out Loud: National Recitation Contest is an arts education initiative created by the National Endowment for the Arts and the National Poetry Foundation that encourages the nation's youth to learn about great poetry – both classic and contemporary – through memorization, performance and competition
Contestants are required to select and memorize 2 poems from the Poetry Out Loud official anthology – one 25 lines or fewer and one written before the 20th century. Competitions are held at participating schools, where students deliver recitation performances to the Arts Council's panel of local judges. Each recitation is evaluated on physical presence, voice and articulation, dramatic appropriateness, evidence of understanding, overall performance and accuracy.
---
Poetry Out Loud 2022
This year, after competing at the School and County level, Mariposa County High School Sophomore, Maegan Matchett was awarded the Mariposa County Poetry Out Loud Champion title. Tillyanna Healy was awarded second place as the Runner Up.
In preparation for State Finals, the Arts Council provided opportunities for Maegan work with two acclaimed poets, Karyna McGlynn (over Zoom) and Megan Levad, who helped her refine and hone her performance over the months of February and March. At California State Finals (a virtual contest), Maegan placed within the top 13, with the following performances:
Press:
California Arts Council Poetry Out Loud Finalists Announcement
Sierra Sun Times Feature on Mariposa County Poetry Out Loud
---
Past Finalists
2021
Mariposa County's 2021 Poetry Out Loud contest was held virtually through February 8th. Sydney Jacobs was awarded $500 for 1st; Jonah Dacanay, $250 for 2nd; and Tilly Healy $100 for 3rd place. The County winner competes in the California State Poetry Out Loud Finals against all California county finalists.
---
2020
---
2018 + 2019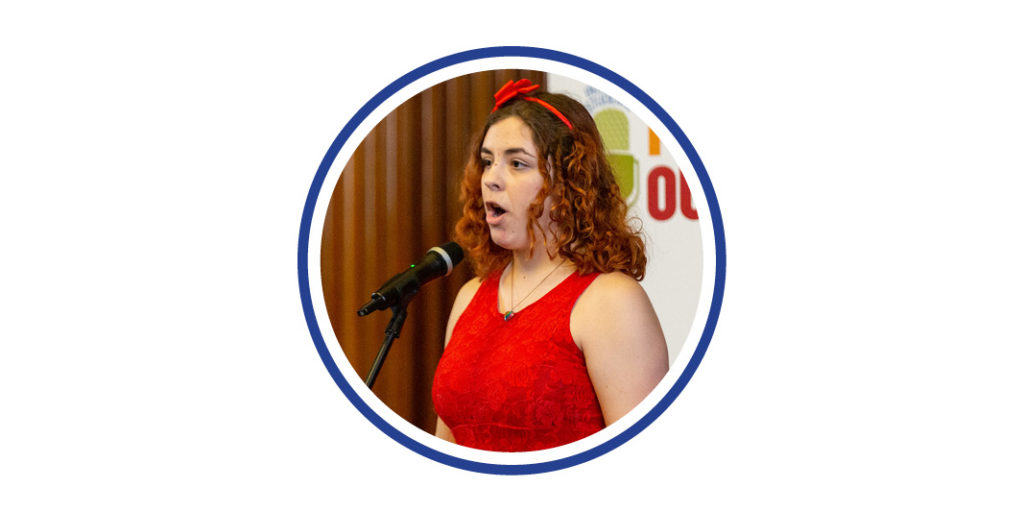 "To me, poetry is the jack of all trades. It commands a mastery of both spoken and written language that no other form of literature does, and in that way allows expression in a much more accessible way […] you can write a story with a novel, but you can write eternity with poetry."

Hannah Swiecki
---
The winner of the Mariposa County contest proceeds to CA State virtual Finals where they compete to receive a $200 cash prize, $500 stipend for their school, and the opportunity to earn up to 20,000 dollars at the POL National Contest.
---
Poetry Out Loud local and county competitions are presented in partnership with the California Arts Council, the National Endowment for the Arts, and the Poetry Foundation, as part of a national program that encourages high school students to learn about great poetry – both classic and contemporary – through memorization, performance and competition. Since 2005, Poetry Out Loud has reached more than 3.3 million students and 50,000 teachers from 12,000 schools nationwide; the Arts Council will hold Poetry Out Loud in Mariposa County annually.
---
Press