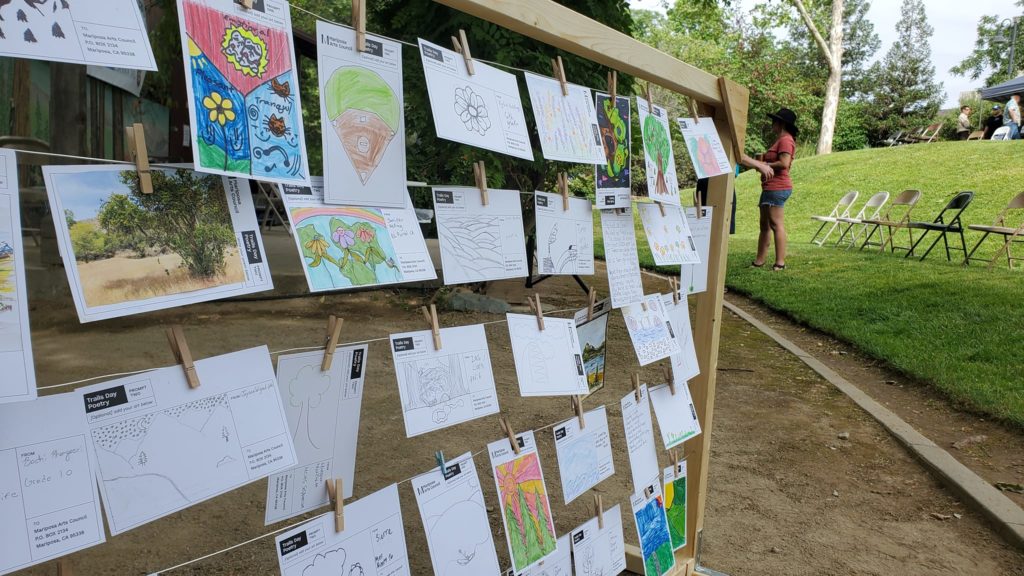 As part of Mariposa County's celebration of National Trails Day on June 4, 2022 the Arts Council invited the community to enjoy live poetry readings, compose original poetry and create artwork in response to prompts that explored feelings and experiences with trails, waterways and wild spaces. Trails Day Poetry received over 100 submissions of unique poems written by community members of all ages. Selected works can be read in the Trails Day Poetry Chapbook, curated by Megan Levad Beisner.
This special project was created in alignment with the Mariposa County Creative Placemaking Strategy, leveraging the arts to engage public spaces and recreation.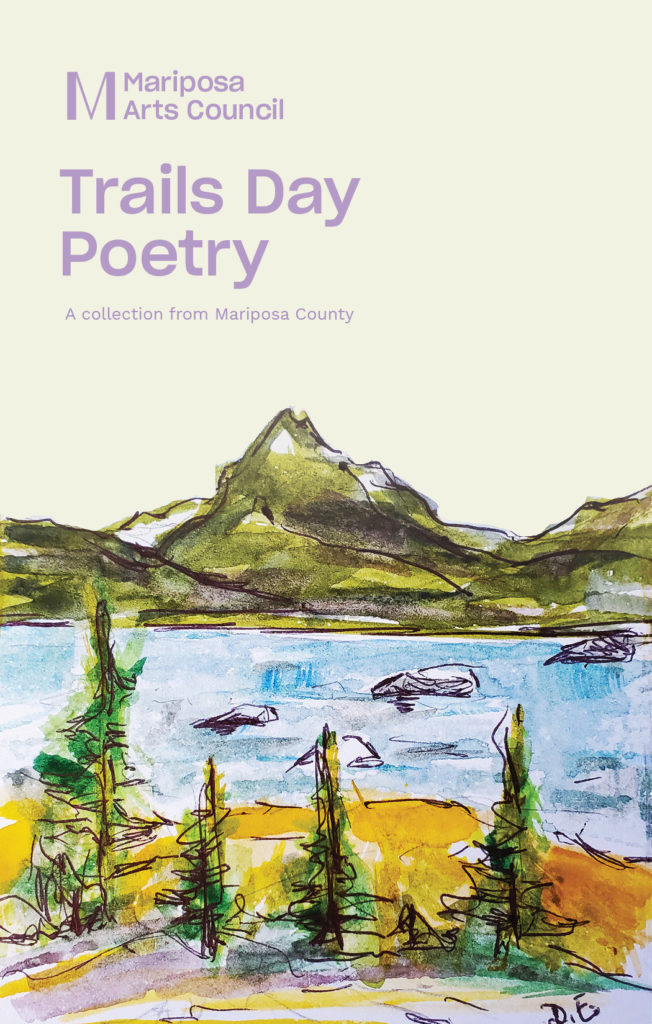 ---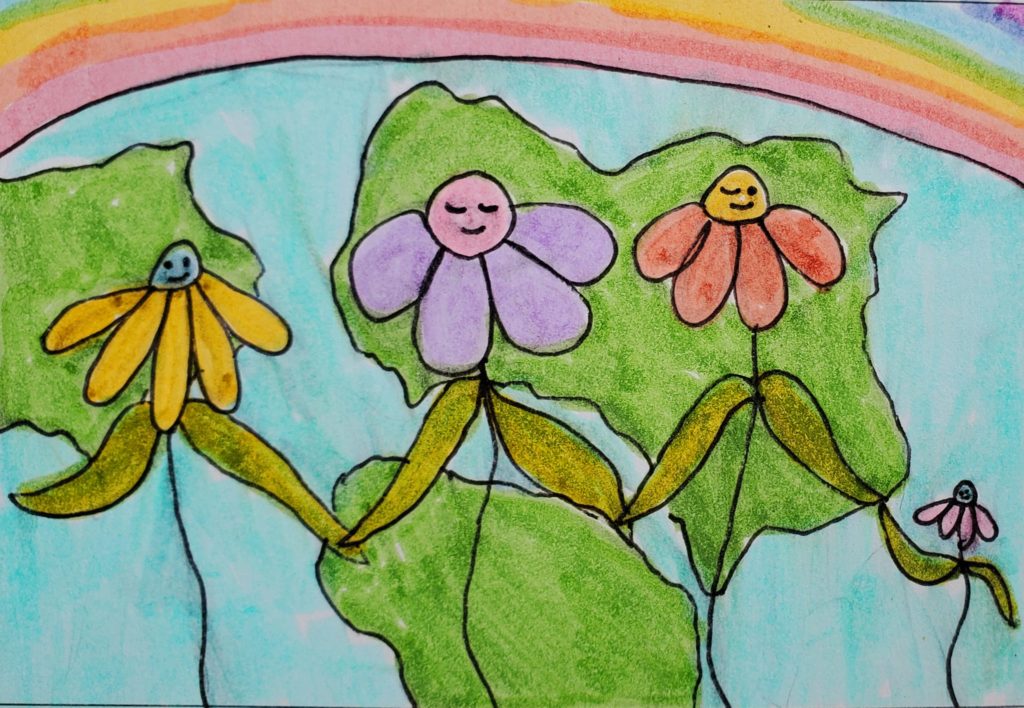 About Mariposa Trails Day
Mariposa Trails Day took place at the Mariposa County Art Park (5013 CA-140, Mariposa, CA 95338) on June 4th and across recreation locations, including the Mariposa Creek Parkway and the Stockton Creek Preserve. Hosted by the Mariposa County Trails Day Steering Committee, the event brought together, "…all trail enthusiasts to discover the mental and physical health benefits of the outdoors in our community." says Steering Committee member, Ralph Mendershausen.
Arts Council Executive Director, Cara Goger, was a featured speaker, followed by special poetry readings from renowned poets, Megan Levad-Beisner and Michael Mlekoday.

Trails Day is a grassroots collaboration between many community partners, business and non-profit offering activities surrounding trail recreation, stewardship, and community health. Event attendees enjoy facilitated hikes, biking and river rafting; fly fishing lessons; native plant walks, plein air painting, public health and safety practices, live music and more.
About Megan Levad Beisner


Megan Levad Beisner (she/her) is the author of Why We Live in the Dark Ages and What Have I to Say to You. A recent MacDowell Fellow, her poems have appeared in Tin House, San Francisco Chronicle, Poem-a-Day, Granta, Fence, and the Everyman's Library anthology Killer Verse. Megan also writes lyrics and libretti; When There Are Nine, a song cycle about Justice Ruth Bader Ginsburg composed by Kristin Kuster, recently debuted at the Cabrillo Festival in Summer 2019, where Megan was the Writer-in-Residence.

Born and raised in rural Iowa, Megan earned her BA in English from The University of Iowa and her MFA in poetry from the University of Michigan, where she won the Hopwood Program's Theodore Roethke Prize and was selected by Mary Ruefle for a Zell Postgraduate Fellowship. For several years after the MFA, Megan taught creative writing and ran the visiting writers series at Michigan. She has since lived and taught in Boise, San Francisco, and Los Alamos. She is now the Creative Director at Fahey Associates, and teaches ethics and social justice classes for Boise State from her home with her husband and son in Midpines near Yosemite National Park.
Michael Mlekoday (they/them) lives in the Putah Creek watershed of California, teaching classes on hip-hop, Gothic literature, and wilderness poetics. A National Poetry Slam Champion, Mlekoday co-founded Button Publishing and currently serves as Poetry Editor of Ruminate Magazine and Editor of The Lichening (coming soon!).
Mlekoday's first book, The Dead Eat Everything, was chosen by Dorianne Laux as winner of the Stan and Tom Wick Poetry Prize. Their second book, All Earthly Bodies, was chosen by Patricia Smith for the Miller Williams Poetry Series. Their work has won the Florida Review Editors' Prize, the AWP Intro Journals Award, and the Katharine Bakeless Nason scholarship from the Bread Loaf Environmental Writers Conference. Mlekoday descends from the West Slavic tribes of Central Europe and was born on the banks of the Mississippi River — in lands the Dakota people and their ancestors have called home for thousands of years. They currently live in the homelands of the Patwin people.
---