---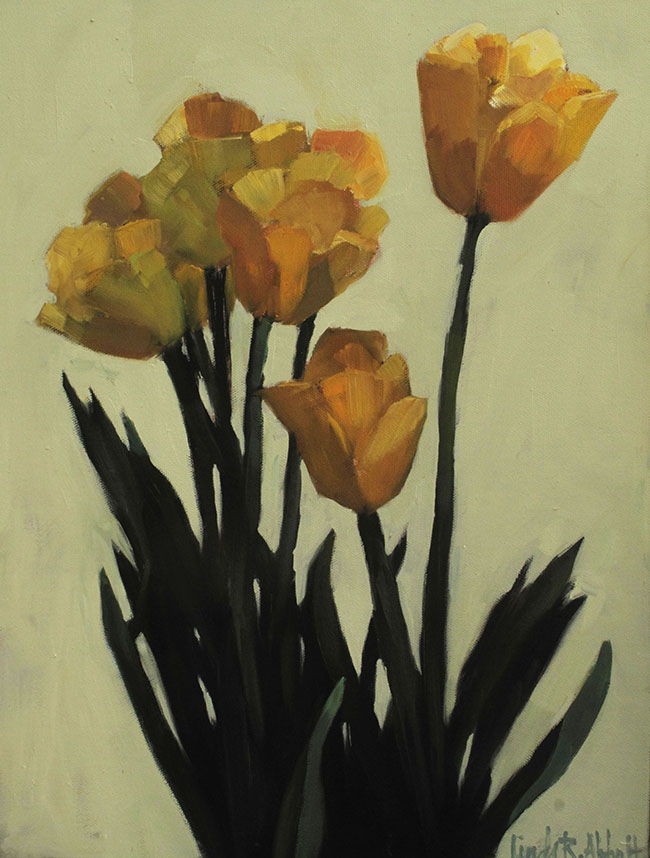 Linda Abbott, a previous long-time resident of Yosemite Valley, has painted and shown work in the area and across the state for the past two decades. Linda primarily paints with oils en plein air where she can immerse herself in the outdoor setting, interpreting changing forms and light as they occur. She speaks of her process as first, an emotional response to visual subject matter, followed by quick, flowing systematic decisions regarding scale, color, composition, and subject fidelity that will ultimately complete her canvas. Although known for her stunning Yosemite scenes, Linda's show at the Treetop diverts from her "comfort zone" and features a range of new work with dramatic, contrasting florals and delicate still life.
"I always enjoy returning home to paint scene that are so familiar and dear to me, which is why I frequently include Yosemite scenes in my gallery work. However, I also paint wherever I am – there is always something interesting, challenging, and beautiful to be found by the painter. "

Linda Abbott
---
Fran Shell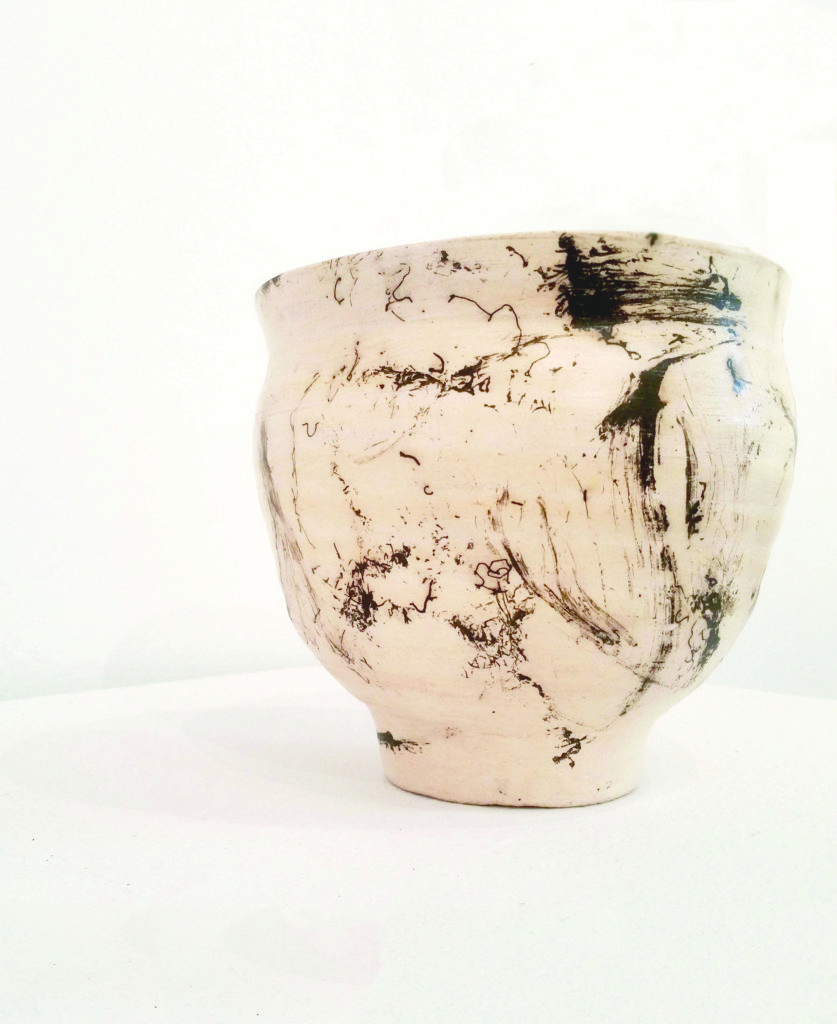 After a successful career in the business world, Fran decided to try her hand at something more creative and began making pottery about 20 years ago after studying with well known ceramics master Ann Mendershausen. When Sierra Art Trails began 18 years ago, Fran was one of their inaugural artists and has continued to participate each year since that time. Over the years, she has been an Ahwahnee Artist in Residence and has been represented by Artisana Gallery in Pacific Grove, and Casto Oaks Gallery and Treetop Gallery in Mariposa. She is known for Raku, pit fire, horsehair pottery, as well as glazed pieces. She uses a pottery wheel and makes pieces by hand.
"Mud flows through my hands and forms into pottery as easily as water flows from a faucet."

Fran Shell
---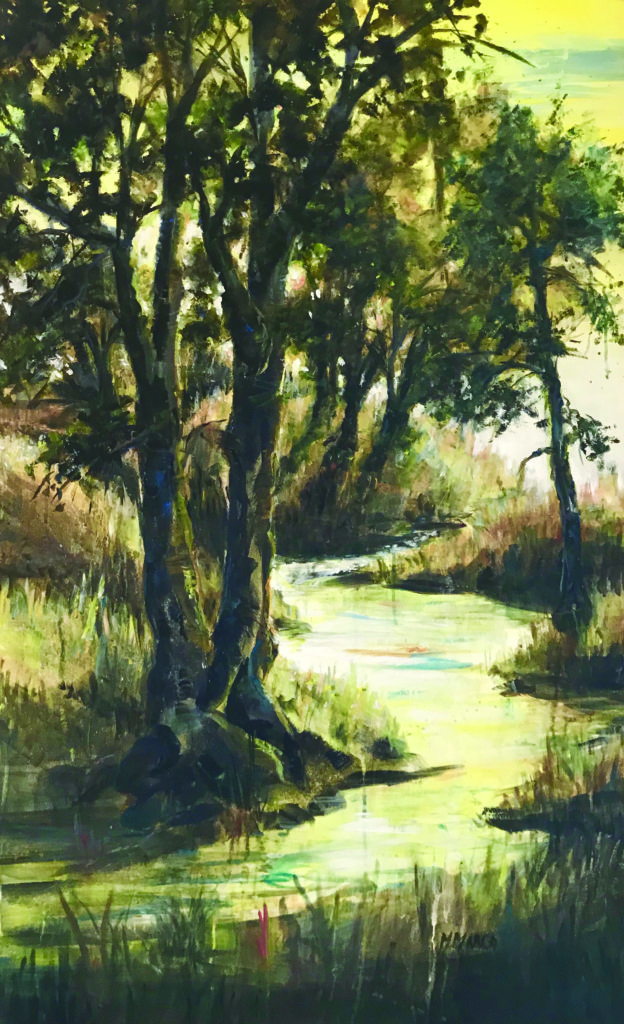 Michelle Marco, another California native, studied art at Modesto Junior College and University of California, Stanislaus. Her love of nature and recognizable artistic ability brought Michelle to Mariposa 30 years ago. Here, her subject matter is instantly accessible and her study of nature enhanced. Michelle enjoys working with multiple mediums including oil, pen and ink, pastels, acrylic, and occasionally creates using found objects like natural woods, clays, and ceramics native to the region. Preferring to both experience and capture her subject matter, Michelle predominantly paints en plein air. Her distinctive style contains a depth and realism that allows the viewer to experience a multi-sensory presence with each scene. Michelle has shown widely across California, including the State Capitol building, and has participated in multiple national shows honing her craft and teaching students of all ages.