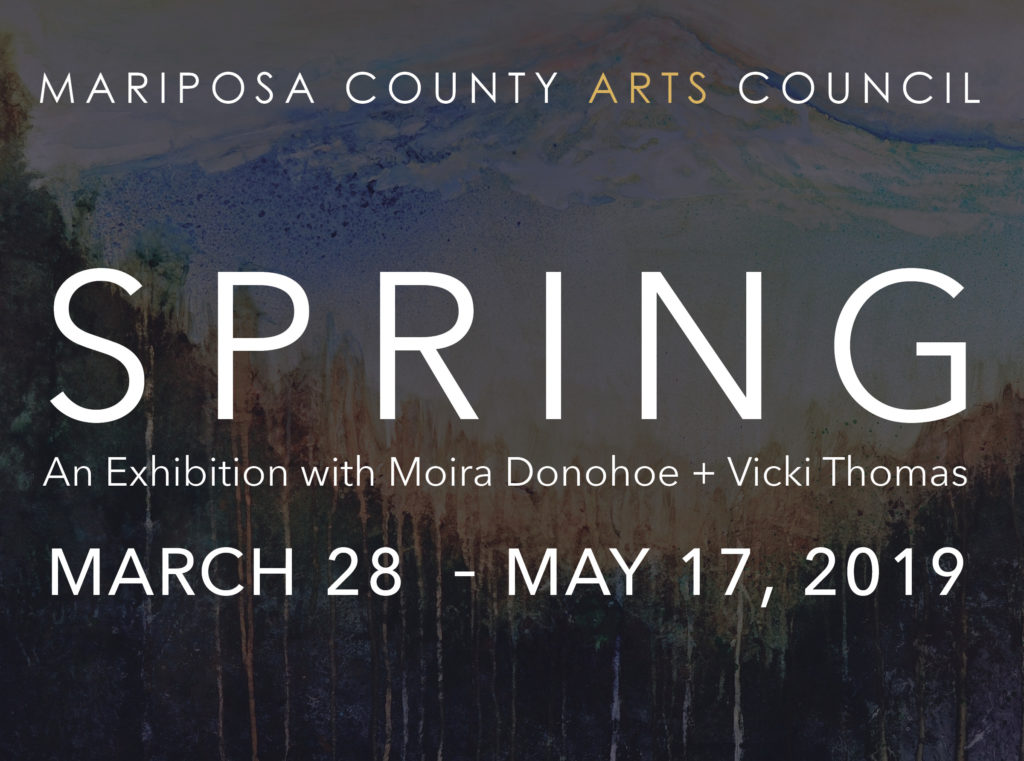 SPRING featured work from local painters Moira Donohoe and Vicki Thomas at the Treetop Gallery from March 28 – May 17, 2019.
---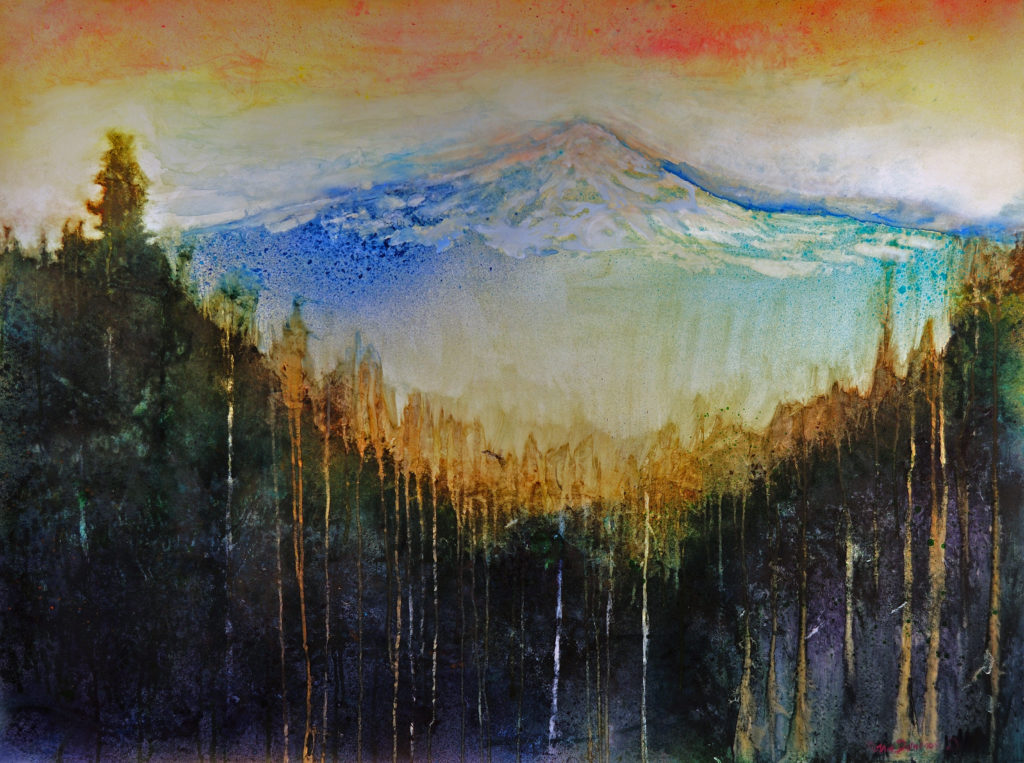 Moira refers to Yosemite as her "yardstick" –– the depth and breadth of the Park holding unparalleled beauty. For her "…the place you spend your youth has a big impact on how you spend your life." Her family has a long history in Yosemite, who first settled in Coulterville in the Gold Rush era and then Yosemite Valley in the 1880's where they established a dairy and bakery which bore their name, Degnan's. Surrounded by expansive natural landscapes, Moira and her siblings experienced a magical childhood growing up in the Park. Moira has maintained that sense of wonder in her artwork, Yosemite's spirit even saturating into her paintings of other places. Her deep connection to Yosemite acts as her lens for observing and relating to the world, art, and almost every other aspect of life. Seeking challenges beyond the studio, she paints en plein air as frequently as she can, capturing light, energy, and natural elements as they occur.
---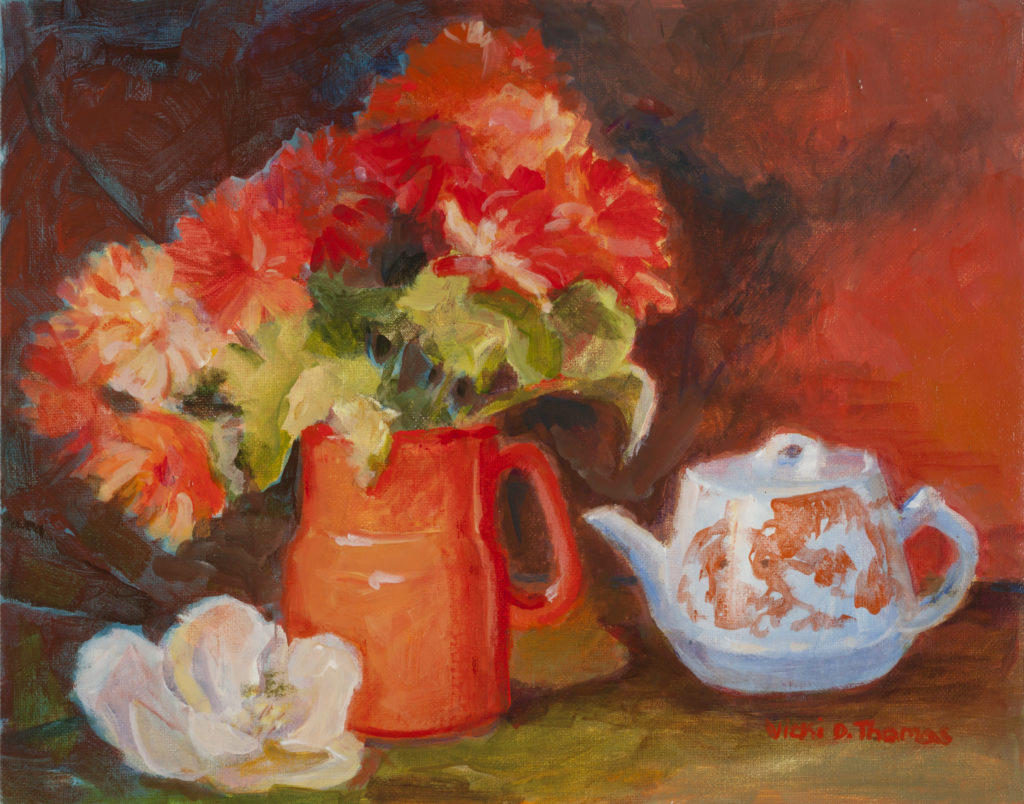 Vicki expresses her inner need to create beauty and share it with others with watercolor or acrylic as a medium. Her distinctive work features vivid flowers and floral still-life, which appear not only on canvas but on eclectic teapots, tea infusers, tapestries, and music boxes and other items. Stylistically comparable to American painter, Mary Cassatt, Thomas's paintings also depict women or children at play.
---