This exhibition featured three local artists – ceramist, Phyllis Becker, photographer, Carol Johnson, and painter, John Tomsick – from March 8 through April 22, 2018.

Phyllis Becker, a local ceramicist and educator, designs pieces intended for daily use – equally beautiful and functional.  Becker says her "… pottery is a constantly evolving process.  New techniques are tried and fresh designs are applied to a wide body of wheel-thrown and hand-built pieces."
John Tomisk's recent works combine watercolor and pastel on crumpled watercolor paper; the random folds in the paper produce organic shapes and textures that add unexpected elements to each piece. Tomsick's new series, entitled Bushman, uses bold, earthy pastels, watercolors, and distinctive textures to depict the hundreds, animals, had-human half-animal hybrids, medicine men, and healers inspire by pre-historic rock are and cave paintings throughout South Africa and Botswana.
Carol Johnson's work features images from her vibrant travel experiences, from California's coast, to Santa Fe, New Mexico, and Havana, Cuba, and all the spaces in between.  Johnson's first camera –– a gift from her parents at a young age –– provided an invaluable avenue for exploration. From her artist statement: "Living in Chualar in the 1940's, we never had much money, but my folks kept me in film and encouraged me to take photos."  Many of Johnson's images are personal, ways to "…remember people, events, places, family and friends." who've enriched her life and artistic growth.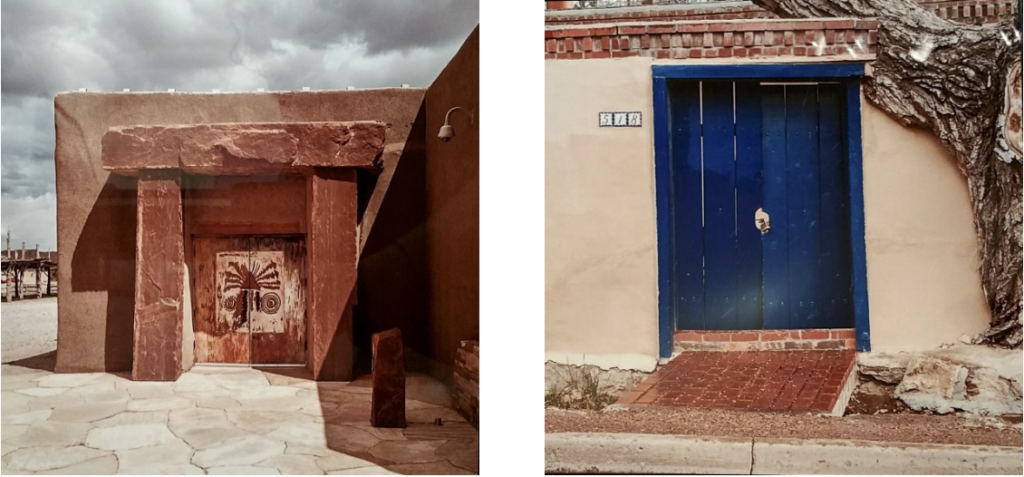 In addition to their role as featured artists, Tomsick, Becker, and Johnson are deeply connected to the Arts Council, either as board members or faithful teaching artists.
The gallery also featured images from the Arts Council's arts programming in Mariposa's schools, including SITE + VISION, a new visual literacy program for high school students, and Artist in the Schools, an annual residency program that places a trained teaching artist in every 5th-grade classroom in the county.