Mariposa Theatre Alliance presented a live multi-media theatre piece titled The Story, professionally written and directed by Les Marsden. Featuring local acting talent, The Story was presented on Friday and Saturday, Oct. 27 – 28, and Friday and Saturday, Nov. 3 – 4 at 7 p.m. with a matinee performance Sunday, Nov. 5 at 2 p.m. at the Mariposa County Park Amphitheatre (4889 County Park Road, Mariposa).
This production is believed to be the first professionally-written, professionally-directed theatrical presentation of the Mariposa region's history. Potentially planned as a multiple-play cycle, this first installment of The Story creatively explores Mariposa's early history and chronicles the experiences and folklore of the region's native population, up through the arrival of the first Europeans in the area to the mid-1850s and the establishment of many of Mariposa's settlements.
Featuring an ensemble cast, multi-media projection and original music, The Story unveils Mariposa's history by tracing roots, bridging generations, and bringing to life stories of our land, people, and county.
The Story starred an 11-member cast of local actors Audrey Davis, Harve Dearing, Tina Dearing, Greg Dunn, Matty Elliott, Ira Jones, Diego Naranjo, Rya Salonen, Karen Silver, Kyle Stivers, and Madia Westerlund.  The Story's professional production team includes Production Manager Fred Friedland (Professor Emeritus and former Chair of the Theatre Department at Merced College) and is stage managed by Carol Dewey, Yosemite Music Festival organizer and local business owner.   Costumes are by Anna Rotondaro, veteran of more than three decades of professional costume design.
In addition to his script for the play, The Story also incorporates Marsden's original musical score and songs, as well as multi-media imagery and effects to tell Mariposa's story from the times of its earliest known history. The folklore of the region's native population is illuminated as The Story tells how first the Spanish, then the Mexican Republic claimed this region of lands already populated by native people for thousands of years. The Story ends shortly after John C. Fremont makes a discovery just after another country has claimed the lands of Mariposa: the United States of America.
The Story is a production of the Mariposa County Arts Council's Mariposa Theatre Alliance and is also an incarnation of Marsden's "Acting in Mariposa" (AIM) Program, and was made possible by the California Arts Council Artists Activating Communities grant.
---
The Story Gallery
---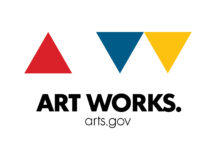 ---
Press:
Mariposa Brought to Life on Stage