Creative Placemaking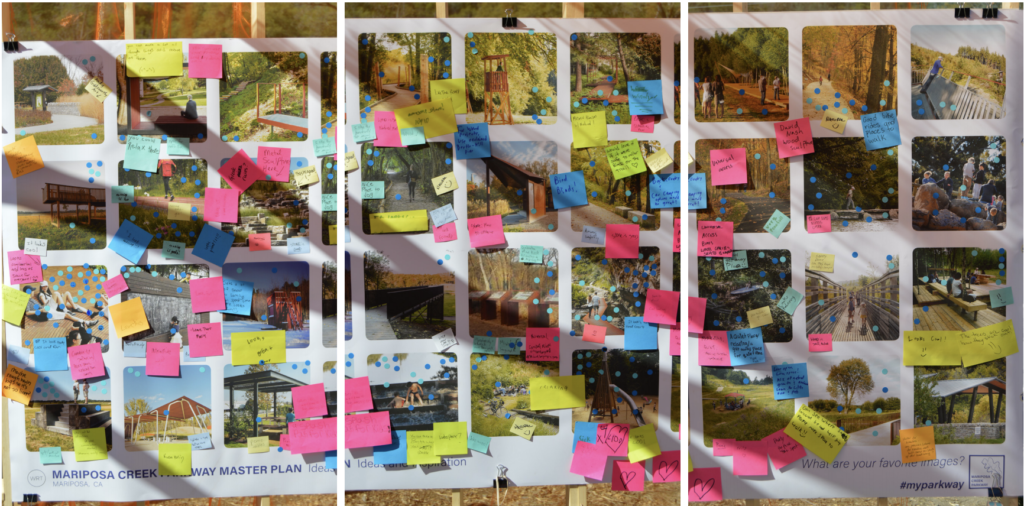 The Arts Council is partnered with the Mariposa County Planning Department to develop a county-wide Creative Placemaking Master Plan to identify policies, projects, and programs that will leverage art and design to make our community better. This plan and its recommendations will support our economy, our lifestyles, and our senses of identity and place.
---
Ah-Lo'-Mah'
Ah-Lo'-Mah' is a demonstration project that asks questions about Mariposa's identity, our relationship to this place, and the stories that make Mariposa unique. (Located along the Mariposa Creek Parkway – end of 5th St. Mariposa CA 95338) The piece is a part of the Mariposa County Creative Placemaking Master Plan, which will serve as a roadmap for future investments in many of the places and things that tell our community's story and make Mariposa County a special place to visit and live.
Mariposa County is the ancestral land of the Southern Sierra Miwuk who have lived in and depended on the area's diverse landscape for generations. Like many indigenous cultures, the Southern Sierra Miwuk's close relationship to the land has led to a mastery of various techniques for using natural materials in ways that nurture the ecosystems, like the Mariposa Creek Corridor.

Ah-Lo'-Mah' draws on the Southern Sierra Miwuk traditions of the basket-making, a practice that combines environmental stewardship, collaborative fabrication, and artistic expression to convey both the beauty of the county's natural landscape and the richness of our cultural history and identity.
---
Seed Share
Seed Share, a demonstration piece and Creative Placemaking Master Plan stakeholder engagement opportunity exploring the relationships between healthy landscapes and vibrant communities. This project is connected to the Mariposa Creek Parkway project and efforts to: restore the Mariposa Creek corridor with: native riparian plants; animate the creek corridor with the native wildlife species that are attracted to and sustained by them; and activate additional creative placemaking projects that investigate the landscape's role in our local sense of place.
Located on the Mariposa Creek Parkway near 8th Street and Stroming Road, Seed Share invites County residents to extend the Mariposa Creek corridor to our larger community — your home, school, office, or wherever you feel connected to — by taking some of the native seeds that are shared in this installation and planting them in a place that is special to you. Planting and caring for these native species across the community will begin to create necessary biological pathways of viability and life for the pollinators, birds, and other species that rely upon them on both public and private lands in Mariposa.
The Mariposa Creek corridor is a riparian area with a unique ecology. The environmental processes that take place here—like hydrologic function, nutrient and water cycling, and the constant movement of energy downstream—create nourishing ecosystems that sustain many beautiful native species, while refreshing and protecting our community from fire, flooding, and drought. Of significance, Mariposa's first human inhabitants, the Southern Sierra Miwuk, continue to use the creek's native riparian species to meet a variety of traditional cultural, physical and spiritual needs.
---
More Creative Placemaking Projects
---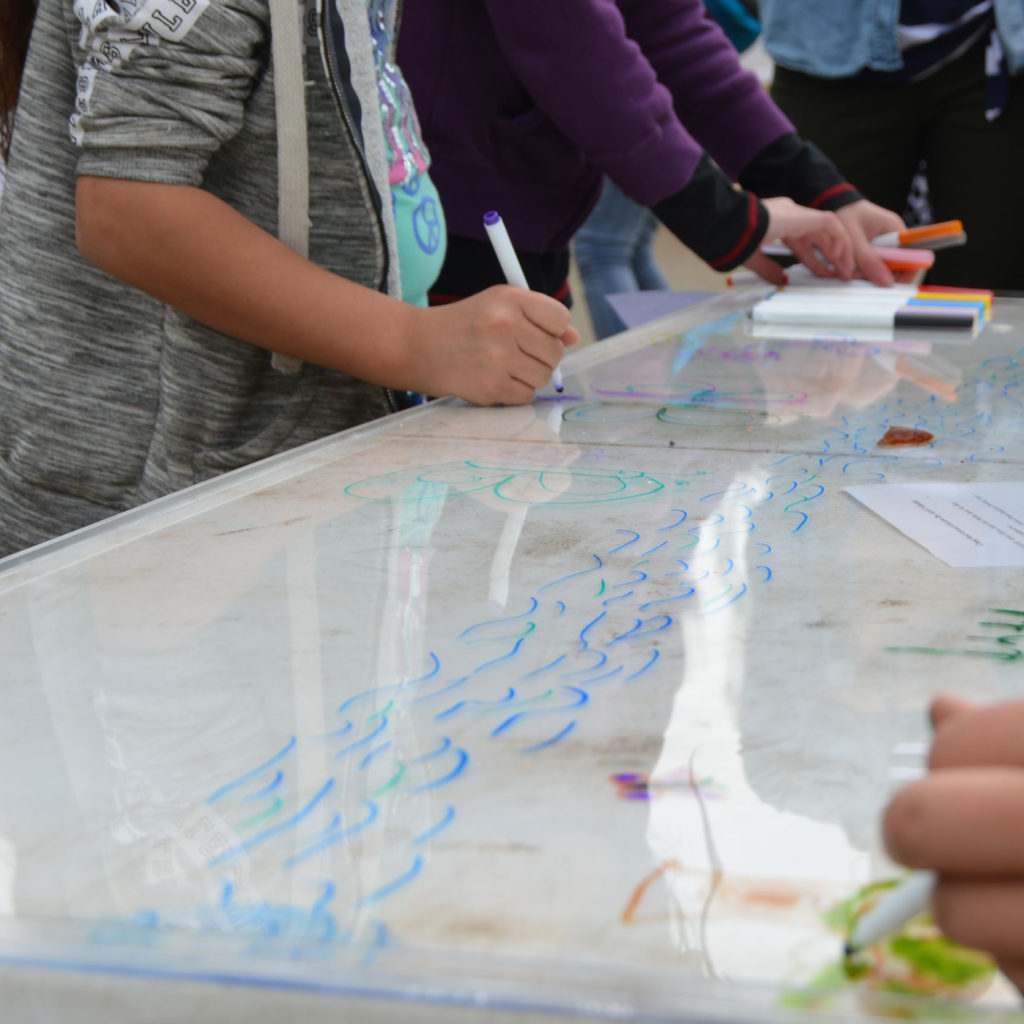 ---
Mariposa Creek Parkway
Explore Mariposa County's ongoing project to develop and enhance community greenspace along the Mariposa Creek.
---
---
Questions?
Email Daisy at phillips@mariposaartscouncil.org
---