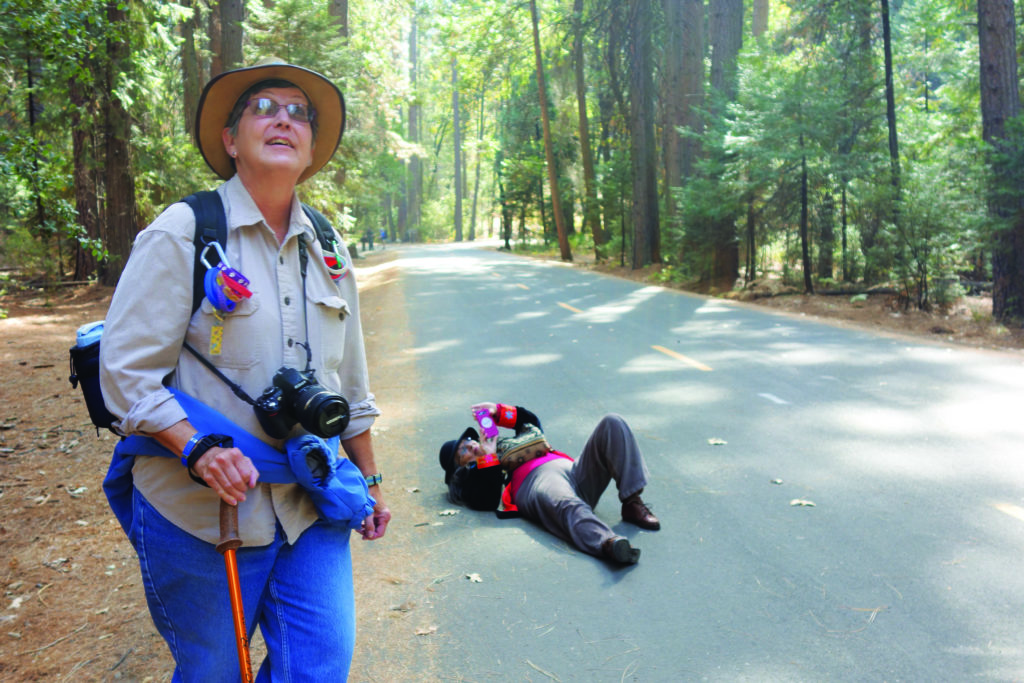 F/STOP is a photography program aimed at Mariposa residents 55 years of age and older. This program consists of a series of free, 5-week digital photography workshops focused on the artistic elements of photography and is designed to promote creativity, self-expression, and increase comfort with digital technology.
---
Upcoming Programming
We love meeting in person but we're going virtual this spring, so to make this fan-favorite program successful, we need your input on how best to make it work for everyone.

If you're interested, take this survey before January 18 so we can gauge interest and see what tools we'll need to get F/STOP started:
---
2019 Programming:
During summer 2019, our Treetop Gallery held an exhibition featuring final projects from 2018/2019 F/STOP participants. This season's F/STOP curriculum was inspired by the work of Ansel Adams and his use of photography to advocate for the causes he felt were important. In the spirit of Adams, participants utilized artistic techniques to effectively advocate for their vision of green spaces throughout Mariposa County through their photographic and poetic work.
Many participants focused their work on the Mariposa Creek Parkway, a pedestrian pathway that will run the length of the town of Mariposa along the Mariposa Creek. Images from this exhibition will be submitted to the County as part of the public input component of this project. Other participants selected a personal advocacy topic, including themes of preservation, accessibility, and companionship.

---
Past F/STOP Programs
Generous support for this program comes from the California Arts Council's Local Impact program and the Central Valley Community Foundation's Arts and Culture program.
The Local Impact (LI) program provides support for community-driven arts project for small and mid- sized arts organizations. This program fosters equity, access and opportunity for historically marginalized communities by cultivating community participation in art making, learning and exposure.