We are absolutely thrilled to have the work of Jo Mora in our Treetop Gallery this summer! Here's some background information about this multi-talented artist and what you can expect to discover when you take in Mora in Yosemite.
According to historian, Betty Hoag McGlynn, [At the turn of the twentieth century] "no one captured the fading frontier more colorfully than Joseph Jacinto "Jo" Mora (1876–1947). No one made more scholarly study of it western subjects, be they human, animal, or object… Living with Hopi Indian tribes as an adopted son, he was initiated into their sacred rites. Traveling the wilderness of the Pacific coast ranges from Old Mexico into the Pacific Northwest, he experienced the "Old West" at a time when the mission chain was crumbling away in neglect and the gold rush was losing its lure."
Born in Montevideo, Uruguay in 1876, to a Catalonian father and French mother, Mora moved to New England shortly after his birth where he grew up studying art alongside his brother Luis. Drawn to the West, Mora began his travels in the declining Western frontier in his late teens, working for a newspaper and then as a cattle wrangler while soaking up every bit of the region. In 1904, on his way to the visit the Hopi and Navajo Reservations, Mora visited Yosemite. His original sketches are included in Mora in Yosemite.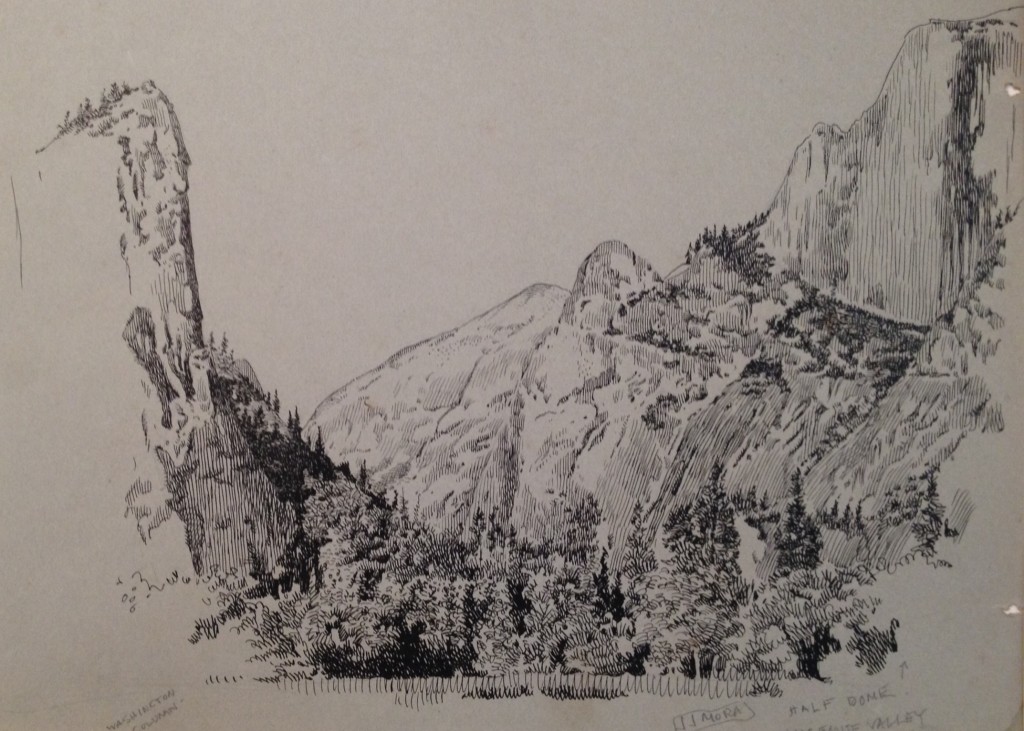 In 1906 he married his sweetheart, Grace Needham and settled in the Bay Area successfully making a living and providing for his family through artistic endeavors. Self-taught and accomplished, Mora profitably worked as sculptor, painter, muralist, etcher, illustrator, cartoonist, mapmaker, photographer, author, actor, and designer throughout the duration of his life. Native American, cowboys, the American landscape, California history, and his love of animals remained his constant sources of inspiration. Many will recognize his whimsical cartes that depicting humorous characters enjoying famous locations (come see an original Yosemite Carte in the Treetop Gallery.)
His work adorns many buildings in San Francisco, Berkeley, Los Angeles, Portland, Monterey, Carmel, San Jose, Salinas, and King City and his sculptures, artwork and illustrations can be found in the de Young Museum, the Monterey History and Art Association collection, the California Historical Society, Tulare County Museum, Los Angeles Public Library, the Will Roger's Memorial Museum, the Woolaroc Museum, Great Plains Museum, Northern Arizona University's Cline Library, and the Smithsonian. A testament to his talent and vision, Mora was commissioned to create the memorial cenotaph for Father Junipero Serra and the three Franciscan monks buried beside him in Carmel. We built out this cool digital notemap on findery.com, highlight much of Mora's public artwork, take a look!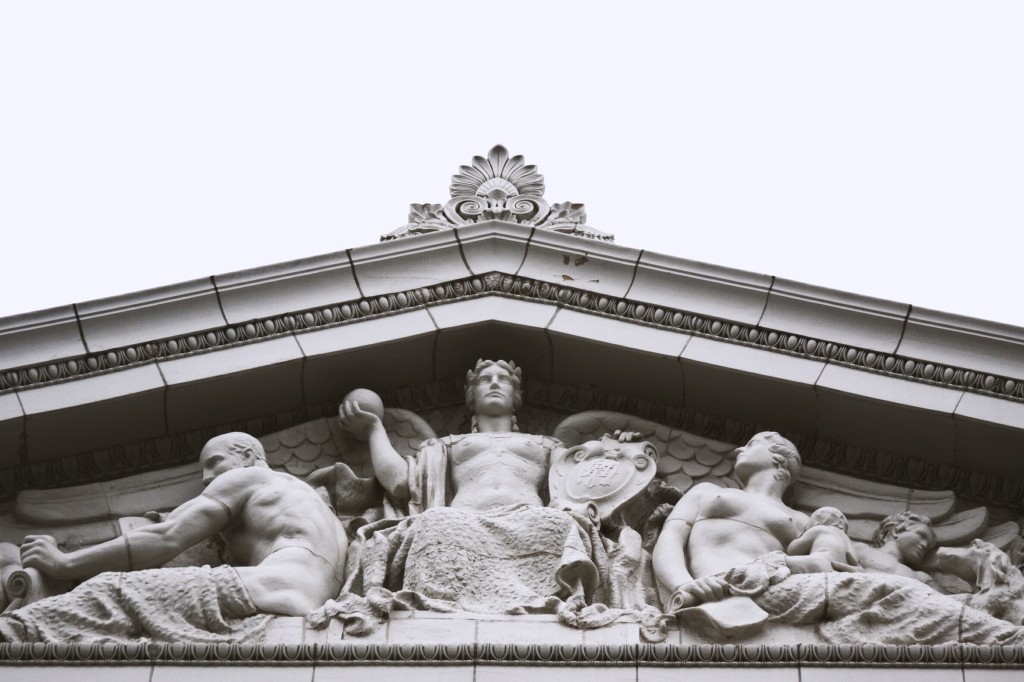 Mora In Yosemite features the photographs and sketches created by Jo Mora alongside his journal entries written while in Yosemite (June 25 – July 8, 1904). Mora's time in Yosemite was part of a larger extended trip with Walter "Honey" Williams to witness the Hopi Snake Dance on the Hopi Reservation in Arizona. Along for the journey were Mora and William's trusty mules, Tom and Jerry, who gallantly hauled a Studebaker wagon through California's Central Valley and Sierra Nevada Mountain Range.
Clearly struck by Yosemite's landscape, Mora wrote the following upon first seeing Yosemite Valley,
"Soon came to 'O! My! Point.' Perfectly charming, fine view of the valley. Photoed. Drank it all in."
However, the bulk of Mora's journal entries do not divulge much about his artistic process or inspirations, but rather detail those experiences that will be familiar to anyone who has traveled in Yosemite or spent time vagabonding extensively. His account of climbing Priest Grade will strike a chord with those who has also traversed that road on their way to Yosemite or had a flat tire or overheated car while on vacation. Food, chores, and daily routine activities figure largely into Mora's journal entries — things that a seasoned traveler will recognize as methods of passing time and anchoring long days. Mora's Yosemite journal reveals the minutia and minor details of travel that will resonate with everyone who has ever acted on their wanderlust and struck out on the road.
I hope this piques your interest and we see at the Treetop enjoying Mora's artwork in the near future.
There will be a reception for the exhibition on Friday, August 8th from 5-7 at the Treetop Gallery (light refreshments will be served in the gardens below the Gallery).
Special thanks to Peter Hiller, the Jo Mora Trust, Carol Johnson, Findery, and the Tuolumne County Arts Alliance for their support of this exhibition.