Our 14th Season – off to a rousing start.
Your Mariposa Symphony Orchestra will officially open our 14th Season on Saturday, October 24th at 7 PM in the Fiester Auditorium of Mariposa County High School.  To kick off this season memorably, I've chosen two little-known pieces and also two of the most famous pieces of music ever written – and all four are unequivocal crowd-pleasers.
Our concert will open with an absolute gem from the (perhaps) obscure Belgian composer André-Ernest-Modeste Grétry – with a little help from a friend he never met: Austrian conductor/composer Felix Mottl.  The piece?   The brief, nearly-unknown three- movement ballet suite from Grétry's 1773 opera Céphale et Procris ou L'amour conjugal.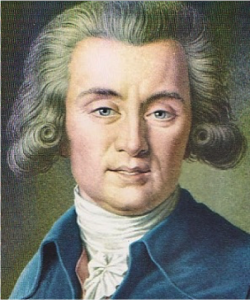 Grétry (1741-1813) was born in Liège (Belgium) and was the recipient of some limited musical schooling there beginning at age 12 as well as boyhood choral experience.   An Italian opera company performing in Liège opened his eyes to the possibilities of music for the stage in a very big way.  He traveled to Rome, where he studied from 1761-1765 before finally setting in Paris in 1767 after a brief stint as a music teacher in Geneva, Switzerland.  His move to Paris was prompted in part by meeting with Voltaire, who encouraged the 25-year-old Grétry that he was ready to test his talents in the big city.  Though sometimes referred to as "the Moliere of music," I have to be frank: his capabilities were limited.  He wasn't a born harmonist and his skills at counterpoint were slim.  His orchestration was rarely creative.  But his gift was for melody above all else – and Grétry's developing, evolving opera-comique style was to be the very model for wit, restraint and good taste.   He, more than any other person: set the course for French comic opera as a perhaps more-tasteful response to the "anything-goes" school of Italian opera buffa. Most important of all: his legacy of some 69 or so operas would open the door for those who followed in later years and built further upon the foundation created by Grétry, including Auber, Boieldieu, Adam and most notably Jacques Offenbach.
A true success in his lifetime, and with a career which blossomed during (and perhaps despite) France's sometimes-tragic revolutionary times, much of Grétry's work was celebrated while he was alive but forgotten not long after his death.  Times changed, new styles evolved and he became something of a footnote in music history.   His was a style which wasn't universal: not precisely the British cup of tea or a favorite of the Italians although he did prove to be quite popular in Vienna and with the Russian court.
Céphale et Procris ou L'amour conjugal was first performed in Versailles on December 30, 1773 – but unfortunately, to something of a ho-hum reaction.  (The music's style – as much of Grétry's was: is galant, which was the simple, melody-driven response of sorts to the complex, contrapuntal, structurally-oriented excesses of the Baroque.  Galant style would close the door on the last gasps of the Baroque of long-dead Handel and Bach and give way to the Classical period which was just beginning to reach its blossom.  And not to put too fine a point on it, but the Classical era itself was to be a balance between Baroque and Galant, combining the respect for structure engendered by the Baroque with love for melody, harmonic invention and sheer beauty in musical conception.)   Described as a three act "opera-ballet," the story of Céphale and Procris was borrowed from the Greek myth and is relatively simple: Procris is a forest nymph who's fallen in love with the hunter Céphale.  Procris, ironically enough: is a favorite of Diana: Goddess of the Hunt.  But of course the path of love is never straight or easy: Aurora, the Goddess of Dawn is also in love with the handsome young hunter Procris.  Aurora tempts Céphale by showing him visions of how great life with HER would be, but he doesn't fall for it.  Of course, it's never a good idea to cross a goddess – and so Aurora does her best to incur suspicion in the mind of Procris.  Procris, jealous of Aurora's attentions to Céphale, hides in the bushes while he's out on the hunt and Céphale, mistaking Procris's rustling in the bushes for big game: shoots her with an arrow.   Whoopsie-doozy.   A happy ending being necessary, of course: the full theatricality of a deus ex machina intervention brings Procris back to life and they're happy.  Except for Aurora, of course: but we've all experienced an angry dawn…
The ballet was re-orchestrated/re-imagined 88 years after Grétry's death by the composer/conductor Felix Mottl for a Romantic-era orchestra in 1901.   While still Galant in basic sound, the result is a bubbling, charming and surprisingly fun three-movement suite which shows off all the sections of the orchestra.    Sadly enough, this is perhaps the most often-performed of all Grétry's works and even then, it's not performed often enough.  Which is why I've programmed it here: our audiences are in for a treat.   The ballet is simply three sequential dances: first: a Tambourin from Provençe in D Major, then a graceful, slightly ornamented Menuetto titled "Les Nymphes de Diana" in the key of Bb,  and finally back to D Major for an infectious, lilting Gigue.  Just great stuff!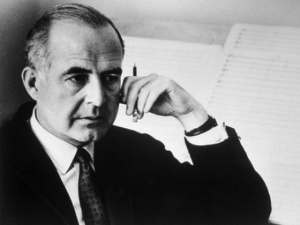 Up next on the program: moving from the first of our two obscure pieces for the evening to one of the most famous, oft-played and recognizable American classical masterworks of the 20th century: a thoughtful, deeply-felt rumination by Samuel Barber (1910 – 1981) – his Adagio for Strings.
Born into well-to-do family circumstances in West Chester, PA, Barber's aunt was the celebrated contralto Louise Homer and the boy's uncle was the composer Sidney Homer.   Determined even before the age of 10 to become a composer, he actually composed a few brief works at age 6 and 7, attempting his first opera at age ten!   He gravitated early towards the human voice as not only a means of musical expression, but also developed a natural proclivity for song-like or cantabile melodic instrumental composition.   In 1924 at the nearly-unheard of young age of 14, Barber was accepted into the Curtis School of Music in Philadelphia, then as now one of America's top music institutions.   He was prodigiously accomplished not only as a composer but also as a pianist and within the area of vocal studies, winning composition awards while still a student.  At age 18, he won the Bearns Prize, which allowed him to study abroad.  He also won the prestigious American Prix de Rome, and spent two additional periods abroad, honing his skills.  (Later in life, he was also to be awarded the Pulitzer Prize for Music – twice.) He was never completely confident of his talents at this time, though – writing that he was convinced he would end up teaching "the history of music at Mudlevel College."   Identified very early as an important young American composer with a distinct stylistic voice all his own, Barber literally burst onto the scene in 1933 when his 1931 Overture to "The School For Scandal" was premiered by the Philadelphia Orchestra.  That piece remains an active part of the repertoire, as do virtually all his orchestral works dating from his earliest post-study output.  Another breakthrough was achieved when Artur Rodzinski conducted Barber's Symphony #1 at the 1937 Salzburg Festival, the very first time in history that an American work was ever performed at that prestigious venue.  Rodzinski had already conducted the work's world premiere when he led his Cleveland Orchestra in the piece in the spring of 1937.  Rodzinski's championing of the work brought the young American exposure on two continents, but perhaps even more important: his name was brought to the ear of Arturo Toscanini, then probably the world's most famous and accomplished conductor.  (And still, of course: pretty much a household name synonymous with the word "conductor" to this day.)   Toscanini mentioned to Rodzinski he was interested in finding new American music; Rodzinski gave Toscanini Barber's name.  The 27-year-old Barber sent two recent scores to the monolithic, lionized "world's greatest conductor" Toscanini: his first (and at that point in time, only) Essay for Orchestra and a recently arranged piece for string orchestra, adapted from his 1936 First String Quartet: a piece he titled Adagio for Strings.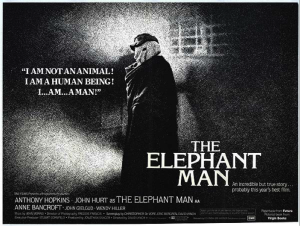 In early 1938, Barber received the scores back from Toscanini, without explanation.   Disappointed and more than a bit miffed, he began looking elsewhere for a conductor to champion these works.   And when he was invited to visit Toscanini later that summer while both were in Europe, Barber refused.  Toscanini, with a twinkle told Barber's partner, the composer Gian Carlo Menotti (later to compose his own classic in Amahl and the Night Visitors) "…he's angry with me, but he has no reason to be: I'm going to do both of his pieces."   Toscanini, with his legendary, remarkable memory (combined with his legendary near-blindness even with reading glasses) had already memorized both scores.  And so he did conduct both premieres with his own NBC Symphony Orchestra on November 5, 1938: immediately securing for both lasting places in the repertoire.   But a special level of public appreciation for the glorious Adagio was immediately clear simply by dint of that piece's enormous appeal.  Even upon first hearing.  In 1942, the Barber Adagio was to become the first American work to be recorded by Toscanini.
The piece, in its string orchestra version (utilizing divided string sections,) is often performed at solemn occasions – such as Franklin Delano Roosevelt's and John F. Kennedy's memorials; it was noted by Jaqueline Kennedy to be the president's favorite piece of music.   Its deeply introspective nature has secured it a place in popular culture, even including its use in video games.  Most notably, however, its effective use in the films "Elephant Man" and Oliver Stone's Vietnam tragedy "Platoon" have brought it its greatest pop culture fame.
Trading one Barber for another, and one iconic piece of music for another, we move on to our concert's other remarkably famed work: Gioachino Rossini's Overture to "The Barber of Seville."   Except that it really began life as another piece altogether – if in name only!
Now you may remember what I've written in the past in our program notes regarding Rossini (1792 – 1868) – that one of the fascinating things about Rossini is that after years of struggle to achieve huge success, he decided – after composing his final opera – William Tell – to huge acclaim in 1829: that he retired.  At the age of 37.  But then, he was an enormously quirky man – and by the very end of his life he had actually become just plain enormous.  He loved his pasta.
Rossini was born on Leap Day, February 29 1792 into a family predisposed to music: his mother was a singer and his father a horn player.  The young Rossini received instruction from spuriously-qualified teachers (including a keyboard teacher who played scales with only two fingers) but by six was performing; composing came only slightly later.  His life story could fill volumes, but in brief: he took the model of opera that had been advanced by Mozart (who died the year before Rossini was born) and ran with it – developing it to a remarkable degree in the 39 operas Rossini wrote in a relatively brief career – a career spent victoriously in his native Italy but also in Vienna, London and particularly in Paris.  Unlike Mozart (and many others) Rossini's career wasn't cut short by an early death: it ended with that deliberate retirement in 1829 at the peak of success and wealth.  Rossini was to live another 39 years, dying in 1868 at 75 – a cherished international icon.   From beginning to end, his output was incredible for the development he put into the very form and style of both comic opera and opera seria – opening the door to Giuseppe Verdi's verismo style to come.  I can't emphasize how greatly Rossini served as the bridge from Mozart to Verdi – a huge leap to have made.  In any event, we've performed a few of Rossini's wonderful overtures in the past, including those to his operas La Gazza Ladra of 1817, which premiered less than a year after the wildly-successful Barber of Seville which is on tonight's concert program –and you probably remember our performances of the overture to William Tell – with its famous finale that was to become ever-associated as the theme to radio and television's (and even, eventually: film's) "The Lone Ranger."
In his earlier days, Rossini wasn't too punctilious when it came to composing overtures to his operas.   And he was an incredible procrastinator – a quality which has led him to be described (at times) as "the laziest composer who ever lived."  But that's not really correct at all: he was hugely productive for two decades – writing, in those years – sometimes as many as five entire operas a year, for an eventual total of 39 full operas in those two decades of productivity.  Far more, in fact, than many other famed operatic composers accomplished in an entire lifetime of composition.
Prior to La Gazza Ladra Rossini's overtures were pretty interchangeable with little to no material in the overtures coming from their operas themselves.  And I suppose it's now time for me to explain my earlier comment about the name of tonight's overture.  The overture to The Barber of Seville we know, love – and will play for you at our 14th Season Opening Concert was actually first written for Rossini's earlier opera Aureliano in Palmira, then recycled intact for his opera about the first Elizabeth of England Elisabetta, Regina d'Inghilterra, before becoming permanently latched onto Barber.)  And on at least one occasion when Rossini decided to go that extra mile and create an overture specifically for a new opera, he procrastinated – to the point that – well, why not have him tell you himself?  As Rossini wrote,
"I wrote the overture to La Gazza Ladra the day before the opening night under the roof of the Scala Theatre (Milan's great opera house, still in operation today,) where I had been imprisoned by the director and secured by four stagehands who were instructed to throw my original text through the window, page by page, to the copyists waiting below to transcribe it. If I didn't write the pages, they were ordered to throw me out the window instead. For Barbiere (The Barber of Seville), I did better: I did not even compose an overture, I just took one already destined for my opera, Elisabetta.  The public was very pleased.
Rather than fight procrastination he embraced it, and especially when composing his overtures:
"Wait until the evening before opening night.  Nothing primes inspiration more than necessity, be it the presence of a copyist waiting for your work or the prodding of an impresario tearing his hair out. In my time, all the impresarios in Italy were bald at thirty. (As was Rossini himself – that's one of his many terrible rugs he's wearing in the picture above, accompanying this section.)  I wrote the overture to Otello in a small room of the Palazzo Barbaja, where the baldest and rudest of directors had forcibly locked me up with a lone plate of spaghetti and the threat that I would not be allowed to leave the room alive until I had written the last note.  I composed the overture to Comte Ory while fishing, with my feet in the water, and in the company of Signor Agnado, who talked of his Spanish fiancée. The overture to Guglielmo Tell (William Tell) was composed under more or less similar circumstances."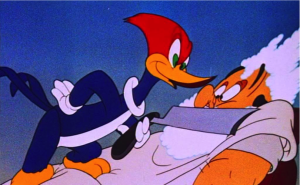 But back to that ageless, timeless piece which has become known for its final association with Rossini's Barber of Seville – and which, for sake of sanity, we'll just call the Overture to The Barber of Seville.  The opera itself, incidentally, was a work known and loved by no less than Beethoven – which was a high compliment indeed when one considers the fact that Beethoven most appreciated music of only one composer: Beethoven.   Rossini's Barber of Seville had its premiere on February 20, 1816, conducted by the 23-year-old composer (who had been born on February 29, 1792.)  And it was a failure.   But it wasn't really Rossini's MUSIC'S fault: it was all due to the politics of opera of the time.
Rossini's great error (or audacity) was in daring to even SET The Barber of Seville to music.  Claques were then in serious use: (usually) paid, organized factions whose sole function was to cheer for their hired cause (usually for a composer, opera, singer or other target in need of some heavy-duty career life-support) or: to attend a performance and boo, hiss and generally: try to ruin something: usually a composer, opera, singer or other target – and especially one who was viewed as competition.  In which case some major-league opprobria might be ordered up.  The older composer Giovanni Paisiello (1740 – 1816) had already set the play by Beaumarchais to music as an opera, but that had been a full 40 years earlier.  No matter: the elderly Paisiello was incensed by the mere fact that this young upstart had DARED to compose an opera based upon the very same libretto.  And so, all throughout the premiere performance – opening night – of Rossini's Barber there was non-stop booing, hissing, yelling, jeering – and numerous onstage accidents.  It was a catastrophic disaster and the Paisiello-factions went home triumphant in the knowledge that they had destroyed this young punk's opera.
But here's where it turns delicious: no claques were present for the second night's performance, and it was rightfully cheered from start to finish.  And was proclaimed a massive success.  Rossini had composed a phenomenally funny, tremendously clever and musically uproarious opera and the audience that night had a field day.  And audiences right to our present day have continued to enjoy one of the greatest comic operas ever composed.
As for Paisiello?   He died four months after the premiere – long enough to see Rossini's work be declared the work of a genius.
French playwright Pierre-Augustin Caron de Beaumarchais had actually written a trio of "Figaro" plays – Le Barbier de Séville (1773-4,) Le Mariage de Figaro (1784,) and La Mère coupable (1792.)   Mozart composed one of his own brilliantly-funny operas based upon that second play (and the MSO will perform the Overture to Mozart's The Marriage of Figaro at our December 19 "Festive Holiday Concert" in just two months.)   But as already noted, this music – written previously by Rossini for a pair of unrelated operas: had nothing to do thematically with his new opera.  But:
It doesn't matter!  This is one remarkably wonderful overture and continues Rossini's early-discovered device of the so-called "Rossini crescendo" in which a section is repeated with increasing volume and additional instrumentation, while undergoing a stretto until a wonderful release occurs.   It happens twice in this overture – which begins with a customary slow introduction.  But even with a stately tempo, it's already FUNNY – a chord repeated full tutti, and then the strings creep up to a response from the winds.   Repeat.  Oboe plaintive long-held note; finally, all the creeping resolves and – the fast stuff begins.  Minor mode at first.  But then – oh, why explain?  You know this piece, and it's just plain FUN!
It's a classic of cartoons and pop culture; perhaps the two most famous cartoon versions are the 1944 Woody Woodpecker short "Barber of Seville" (personal sidebar: I was fortunate to meet the great Walter Lantz, creator of Woody Woodpecker – back in the early 1980s – and had a field day discussing Woody with the man who gave life to that character.  And to take the personal one step further: this particular Woody short was directed by Shamus Culhane, who just happened to be married to Maxine Marx – daughter of Marx Brother Chico Marx – and Maxine always referred to herself as MY East-Coast mother; over the years while we lived on that other coast, Diane and I spent many a happy hour with Maxine at her Manhattan apartment or taking her to a favorite museum or restaurant.  And she made a MEAN French toast breakfast!)
The OTHER, perhaps even more famous and beloved cartoon treatment was of course: the 1950 "Rabbit of Seville" starring Bugs Bunny and Elmer Fudd, from Warner Brothers.  Both cartoons are brilliantly inventive, hilariously funny and both, in their own wildly madcap ways: pay homage to the music itself – which so easily inspired comedic cartoon masterpieces.   Try NOT to think of either cartoon while listening to the MSO perform Rossini's wonderful overture!
Our concert concludes with the second "unknown" piece of the evening – and it's one of the greatest, most memorable, most immediately crowd-pleasing symphonies you've probably never before heard.   That is, if you've never heard the Symphony #1 in g minor of the somewhat obscure Russian composer Vasily Kalinnikov (1866 – 1901.)  And – especially if you missed the opportunity to hear your Mariposa Symphony Orchestra perform this piece in the past – I programmed it and we performed in about five years ago.  And it's probably the most-requested "what WAS that great piece and when will you play it again!?" in the history of the MSO.  And so: we're bringing it back, one night only – for our 14th Season Opening concert.   If the work is new to you, you're in for a wonderful surprise.   And if you've heard it before, you know what awaits you!
The 29-year-old Kalinnikov hit it right out of the park the first time he came up to bat.  He was a near contemporary of his fellow countryman – playwright and poet Anton Chekhov, and, sadly, both men led brief lives.  Kalinnikov was born January 13, 1866 (Chekhov was born January 29, 1860) and the composer, after suffering from tuberculosis for much of his life, had little choice but to try to prolong his life in the warmer clime of Yalta in the Crimea, where he died two days short of his 35th birthday in 1901. Chekhov—also afflicted with tuberculosis and also (for the last years of his life) a resident of Yalta—traveled with his wife to Germany in 1904, seeking a cure at the Black Forest spa town of Badenweiler. He died there not long after their arrival at age 44.
Though there was no collaboration between the composer and the playwright, the artistic outputs of both men share a sense of that remarkable, nearly indescribable Russian bitter comedic pathos.   Kalinnikov was born into a life of poverty – and it's believed his early life's conditions of deprivation led to the weakness of his constitution which made him susceptible to later contracting tuberculosis.  He did whatever he could to make ends meet in his early 20s in Moscow; he was accepted into the prestigious Moscow Conservatory, but had to leave after only a few months when money ran out.   He continued his studies at the Moscow Philharmonic Society's music school, which was something of a come-down.  He was a sought-after ringer (substitute) instrumentalist in many venues, playing bassoon, timpani or violin as the need arose.  No less a musical icon than the great Pyotr Ilyich Tchaikovsky helped find him work (in the final year of THAT composer's life – 1893) and Kalinnikov was elated to be appointed conductor of Italian opera at a theatre post in Moscow with the great man's help – but the young man's health became so bad he had to give up that job very soon thereafter and move to the Crimea.
Kalinnikov's First Symphony in g minor was written in 1895 and was a resounding success.  Unfortunately, it was the only great success he was to experience, with a premiere in Kiev and later performances in Moscow, Vienna, Berlin – and even Paris, with the magnificent, heretofore mentioned Arturo Toscanini conducting (Toscanini kept the piece in his repertoire, later to have a radio performance of the work with his NBC Symphony Orchestra in 1943 be captured for all eternity.  And a roof-raising performance THAT is!)   The symphony's first movement begins right out the gate with a very passionate though slightly morose, highly original Russian-sounding tune, and like so much Russian folk music, it possesses irregular meter.  The resulting product is a 15-beat tune, nearly unheard of in serious music of Kalinnikov's time.  And thus, despite the remarkable forward drive of the symphony from the very initial notes, one has a sense of…something not quite right—and deliberately so.  The entire symphony also possesses a sense of immediate recognition, immediate comfort.  Though you may have never heard the piece before, it feels like an old friend right away.
The second movement is a quiet, simple and breathtakingly beautiful little reverie anchored by a haunting English Horn solo.   The third movement scherzo is a toe-tapping dance (largely) in brisk three-four time – though it does have a mournful, contrasting central interlude in duple time sounding about as Russian as you can get.
And then the amazing final movement takes the stage: beginning exactly as the first movement, with the same tune, but then: the sun blazes forth from the gloom.  And I have to tell you that this symphony possesses one of the most phenomenal, brilliant and astonishing summary endings—now-familiar materials from the previous three movements return and are ingenuously combined and contrasted.  A protracted, earth-shaking apotheosis brings the whole work home, in an absolutely dazzling manner.
That finale usually leaves musicians gasping for air and sometimes: that's the case with audience members, too!   How it is that this piece isn't well-known by every music lover is a mystery.  But it's a mystery I'm happy to try to remedy as we present this fantastic piece.  For you.
Tickets for the MSO's Saturday, October 24th 14th Season-Opening Concert are only $6 for adults and $4 for students.   They're now available online via our MCACI Shop page http://tinyurl.com/MSOTickets   Tickets are also available in person at the Mariposa County Arts Council's office and Treetop Gallery on the top floor of the Chocolate Soup store at the southern entrance to the town of Mariposa.  Call (209) 966-3155 for tickets and information.   Tickets are also available at the Mariposa Visitors Center at the north end of town, directly opposite Miners Roadhouse; call (209) 966-7081 for hours.  Information is available at http://tinyurl.com/MariposaSO .   E-mail MSO@sti.net  and ask to be added to the private, exclusive "Friends of the MSO" e-list.