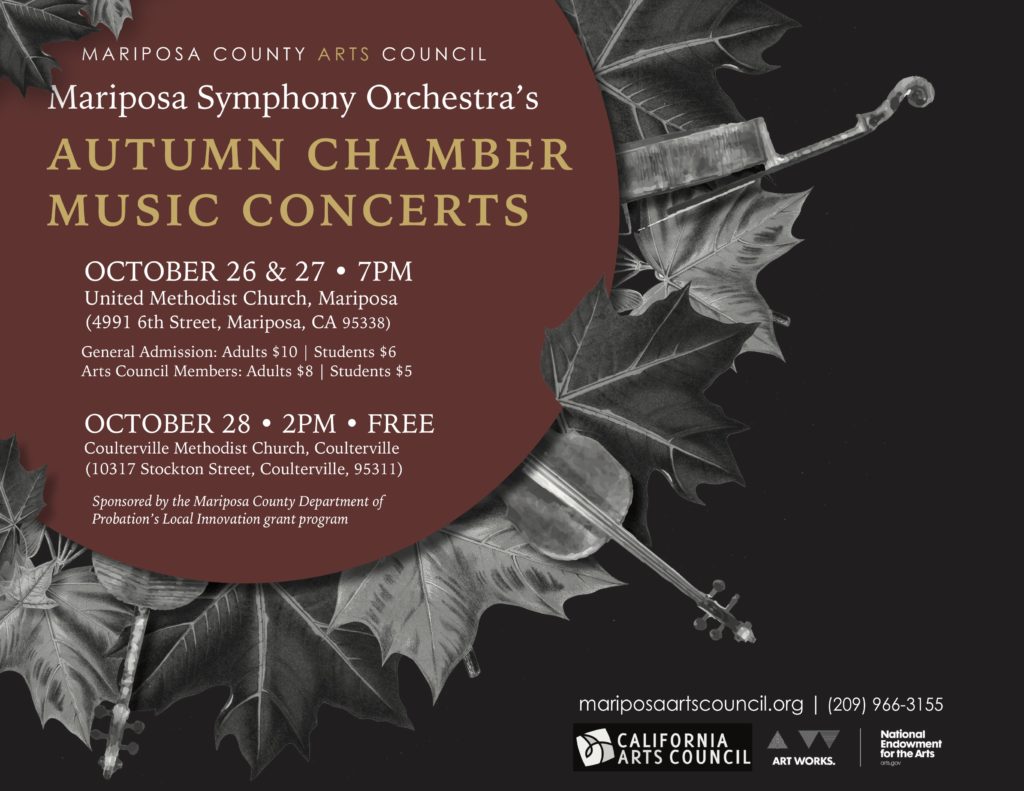 The Mariposa Symphony Orchestra was pleased to present three exclusive chamber music concerts held at the Mariposa United Methodist Church (4991 6th Street, Mariposa, CA 95338) on October 26 and 27 at 7pm and a matinee concert at the Coulterville Methodist Church 10317 Stockton Street, Coulterville, 95311) on October 28 at 2pm.
These unique concerts were brought to you while the Mariposa Symphony Orchestra (MSO) is on a brief hiatus to allow Founding Music Director/Conductor, Les Marsden, time to recover from surgery. We encouraged everyone to take advantage of this limited opportunity to enjoy classical music in an intimate setting before the MSO resumes its regular season, with all the energy and excitement we've come to expect from them, soon.
There was  no admission cost for the concert in Coulterville thanks to a generous support from the Mariposa County Department of Probation's Local Innovation grant program.
The program for October's concerts included:
Franz Danzi's "Trio No. 2 in G major, Op. 71"  performed by Sandra Stocking (flute), Cait Serpa (violin) and Zachary Hunsuck (cello)
Edvard Grieg's "Hirtenknabe – Shepherd's Boy," "Einsamer Wanderer – Solitary Traveler" and "Elfentanz – Fairy Dance" performed by Peter Lindstrom (French horn), Jill Rowney (French horn) and Gay Dunn (cello)
Johann Joachim Quantz's "Sonata in D Major" performed by Shirley Lay (flute), Sandra Stocking (flute), and Kathy Smith (flute)
Wolfgang Amadeus Mozart's "String Quartet No. 23 in F major" performed by Sally Martinez (violin), Bekah Fickling (violin), Elsie Hill (viola) and Gay Dunn (cello).
Gustav Holst's "Jupiter" from "The Planets, Op. 32" performed by Peter Lindstrom (French horn), Jill Rowney (French horn) and Gay Dunn (cello)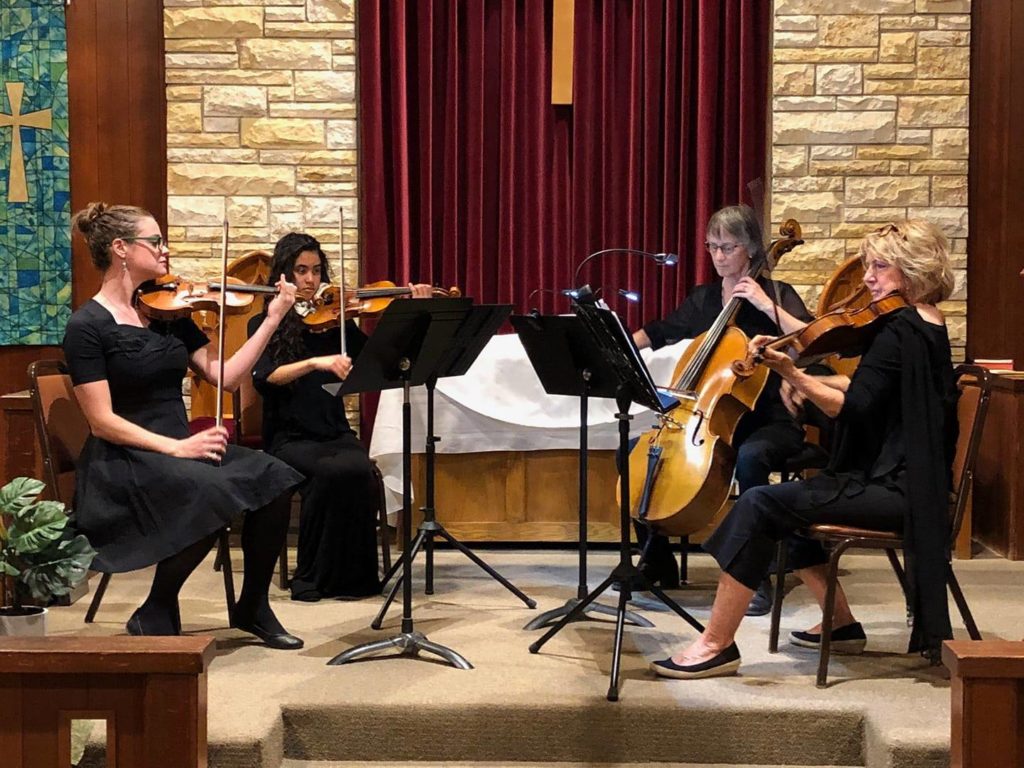 Wolfgang Amadeus Mozart's "String Quartet No. 23 in F major"