16TH Season Independence Day Spectacular! Concert
Notes by Les Marsden –

This year's will be a very special Independence Day Spectacular! Concert of your Mariposa Symphony Orchestra for at least one unique reason:
The concert will be led in part by our first-ever guest conductor, Leslie Stewart.  On June 10, I was honored to guest-conduct the Health & Wellness Community Orchestra in Fort Collins, Colorado.  I had been asked to lead that orchestra in a performance of my Wilderness – Our Necessary Refuge from my Our Nation's Nature cycle, heard throughout the Yosemite region in 2016.  While being introduced to the Colorado audience by Dr. Ann Yanagi, Founder of the Health & Wellness Community Orchestra (and twin sister of our own MSO Second Violin Section Leader Amy Yanagi,) Dr. Ann Yanagi revealed that the example of our Mariposa Symphony Orchestra's creation in 2002 had actually served as the model for the creation of the Fort Collins orchestra.  During my subsequent address to the Colorado audience from the stage, I surprised attendees and the members of the orchestra by spontaneously proclaiming a "sister orchestra" relationship between the two ensembles, which (fortunately!) prompted extended applause.
Three weeks later, on Saturday June 30, the podiums will be turned as the Health & Wellness Community Orchestra's Music Director and Conductor Leslie Stewart will visit Mariposa to conduct a portion of the MSO's 7:00 PM "Independence Day Spectacular!" Concert: Aaron Copland's  An Outdoor Overture and Morton Gould's American Salute.  In addition to patriotic perennials, eight decades of great American symphonic film music will also be on glorious sonic display during the concert in the Mariposa County Park Amphitheatre, located at 4998 County Park Road in Mariposa.  The MSO is a program of the Mariposa County Arts Council, of course and the full concert will be as follows:
                                          (The Program:)
The Star-Spangled Banner arr. Les Marsden
Armed Forces Salute arr. Dr. Phillip Smith

Professor Joplin's School of Ragtime  realized by Les Marsden
1) Pine Apple Rag, 2) The Easy Winners, 3) Bethena—Concert Waltz, 4) The Entertainer
Theme from "E.T."  The Extra-Terrestrial by John Williams, arranged by James Ployhar
The Sea Hawk (Suite for Orchestra) by Erich Wolfgang Korngold, arranged by Jerry Brubaker
— Intermission —
An Outdoor Overture*   by Aaron Copland
American Salute*   by Morton Gould
* Guest Conductor Leslie Stewart
West Side Story—Selections for Orchestra by Leonard Bernstein, arranged by Jack Mason
Highlights from "Jurassic Park" by John Williams, arranged by Calvin Custer
The Stars and Stripes Forever – March by John Philip Sousa, orchestrated by Les Marsden
 About our Visiting Guest Conductor:
Leslie Stewart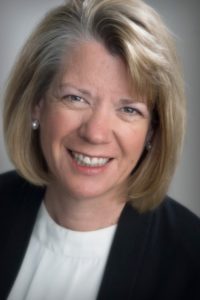 has been Music Director of the Health & Wellness Community Orchestra since it was founded at PoudreValley Hospital in Ft. Collins, Colorado in 2008. In 2013 she was honored with the "Outstanding Service Award" by Colorado State University's College of Liberal Arts for her work with this ensemble and her accomplishments as Director of CSU's Summer Master of Music Education degree with a Specialization in Conducting. In addition, Ms. Stewart is Director of the CSU String Pedagogy Program, teaches violin, coaches chamber music, and conducts the CSU Concert Orchestra. She also plays violin in a number of faculty chamber ensembles, including the Verdoro String Trio with Professors Margaret Miller and Barbara Thiem. Ms. Stewart serves as Assistant Principal Second Violin with the Cheyenne Symphony, plays frequently with the Ft. Collins Symphony, and is a charter member of the Pro Musica Colorado Chamber Orchestra.
A graduate of Interlochen Arts Academy, Ms. Stewart holds Bachelor and Masters degrees in Music Performance from the University of Southern California. She was a violinist with the Puerto Rico Symphony and Alabama Symphony before moving to Northern California in 1989 to conduct the Marin Symphony Youth Orchestra and direct the Marin Symphony's Youth Programs. Beginning in 1998, she served as Music Director and Conductor of the Bay Youth Orchestra of Virginia culminating in the Bay Youth Symphony's performance at the Edinburgh Fringe Festival in August 2006. Ms. Stewart has guest conducted honor orchestras, youth symphonies, and community orchestras throughout the United States and in Germany and Brazil. In January she gave masterclasses in conducting, violin, and chamber music at the Vietnam National Music Academy in Hanoi and in February she guest conducted the Advanced High School Honor Orchestra for Denver Public Schools.
Program Notes:
The Star-Spangled Banner.  Tune composed 1778 by John Stafford Smith (1750—1836) arranged by Les Marsden (1957 – )  Englishman Smith composed "Anachreon in Heav'n" (with words by Ralph Tomlinson) as a bawdy drinking song for Britain's elite Anacreontic Society. The song saluted 6th Century BC Greek poet Anacreon's obsession with love and wine and was well-known on both sides of the Atlantic, though derisively here. A month after the British burned the White House and much of DC during the waning months of the War of 1812 (1812-1815,) lawyer Francis Scott Key was briefly held aboard a British ship in Baltimore harbor, a witness to the September 13-14, 1814 bombardment of Fort McHenry. By dawn the failed attack ended but Key wrote a poem questioning the uncertainty of the young country's survival: "oh, say does that Star-Spangled Banner yet wave?" Titled "Defence of Ft. M'Henry" (sic), Key's brother-in-law Judge Joseph Nicholson realized the poem's words fit the 36-year-old song "Anachreon in Heav'n" and on September 17 1814, just three days after Key wrote his poem: Nicholson printed it (anonymously) as the new lyrics to the existing song. And the US had an anthem, though it wasn't made official until 117 years later in 1931 by Congress. I've seen that 15-star battle-torn flag which inspired Key as it flew over Ft. McHenry in 1814, in person in Washington, DC – in the Smithsonian Institution's National Museum of American History. Once 30 by 42 feet, it was worn down by battle and time to 30 to 36 feet. John Stafford Smith – musicologist, composer, organist—died in 1836 (at age 86,) 22 years after his tune became the upstart Americans' anthem.  What greater shame for a proper Englishman!?
Armed Forces Salute arranged by Dr. Phillip Smith (1955 – 2013)
Local treasure Phil Smith served for many years as composer, conductor, instrumental musician and arranger for the United States Army Bands. His Armed Forces Salute continues to be played by US Army Bands and of course, the MSO. Phil's arrangement includes: "Army Song" ("The Army Goes Rolling Along"), "Anchors Aweigh" the official song of the US Navy, "Marine's Hymn" ("From the Halls of Montezuma"), "Wild Blue Yonder" the official song of the US Air Force, and "Semper Paratas" – the official song of the US Coast Guard. Phil was the MSO's Principal Tuba Player from our inception and created wonderful original musical works and arrangements not only for US military forces (and the MSO) but also for the Mariposa County High School Grizzly Band – an organization he shaped into an award-winning and nationally-recognized force. His Armed Forces Salute honors the courage and sacrifice of all those who serve in our defense past and present. As we play, please stand when you hear the tune of the branch with which you or a family member is associated. We're grateful for your service to our united America. And I'd like to personally dedicate this work in perpetual memory of one of the most dedicated and best Armed Forces veterans I've ever been privileged to call my friend – and the man who touched the lives of so many: Dr. Phillip Smith.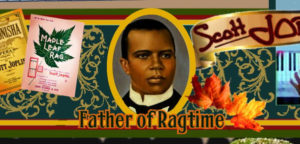 Professor Joplin's School of Ragtime (2018 -Premiere) arranged and elaborated from Scott Joplin's (1868 – 1917) piano music by Les Marsden (1957 – ) Jazz is often cited as America's original true art form.  Sure – but ragtime is the irrefutable Big Daddy of jazz.  That necessary component of musical evolution – along with Big Mama the blues: made jazz possible. And it's no stretch to say that the great African-American composer Scott Joplin, who more than anyone helped create and popularize ragtime music: served as midwife to the magnificent birth of jazz.  The "King of Ragtime" was born in Texarkana, Arkansas in November of 1868 or (possibly) 1867. His family was one of laborers – the life to which young Scott was destined despite his love and aptitude for music. Breaking free of his job as a railroad crew worker as a young man, he became skilled on violin, guitar, mandolin, piano, cornet and banjo as well as a vocalist; he traveled the deep South just 25 years after the end of the Civil War before eventually settling in Sedalia, MO in1894. Selling his first old-fashioned Victorianesque original compositions in 1895, his next, The (Great) Crush Collision March hints at ragtime to come. It's program music depicting the exhibition collision of two railroad engines, but also has syncopated melodic rhythms.  In 1897 came the breakthrough with perhaps his most famous piece, even today: Maple Leaf Rag.  Published two years later in 1899, it made his name and that of ragtime.  But wait – just what IS ragtime?  Well, most "rags" are simply 2-step marches – like "classic" marches – including those of Sousa, the trio section is usually in the subdominant key.  And yes, there's a form (introduction-AA-BB-A-CC-DD) though not even Joplin rigidly adhered to it. So what really makes a rag a rag?  Most rags have a regular, methodical bass line (in the piano, a walking or "stride" bass) while the melody – usually played in the right hand: is given over to syncopation: that is, accents falling OFF the beat – and to the staid audiences of the time, it must have seemed unsettling, or even vulgar. Despite the fact Beethoven and Dvorak (among other classical masters) utilized stringent syncopation in their music. Joplin himself scorned the "lower" forms of rag, and considered well-written compositions (such as his) to be no less legitimate than minuets or any other classical forms.  As he wrote in his published 1908 "how-to" pamphlet (and inspiration for my treatment of his piano pieces) "Scott Joplin's School of Ragtime": "What is scurrilously called ragtime is an invention that is here to stay. That is now conceded by all classes of musicians. That all publications masquerading under the name of ragtime are not the genuine article will be better known when these exercises are studied. That real ragtime of the higher class is rather difficult to play is a painful truth which most pianists have discovered. Syncopations are no indication of light or trashy music, and to shy bricks at "hateful ragtime" no longer passes for musical culture. To assist amateur players in giving the "Joplin Rags" that weird and intoxicating effect intended by the composer is the object of this work."
Joplin insisted – always: that the musician must fight the urge to play rags at brisk tempi, and most of his published rags carry the warning "Notice: Do not play this piece fast.  It is never right to play "Ragtime" fast," and most carry the tempo indication "Slow March Tempo."   I've adhered to a tempo (mostly) of q = 90 in my treatment, which approximates Joplin's own piano roll performance tempi.  As ragtime – and Joplin's rags – grew in popularity, (widower) Joplin moved to New York City in 1907, though his fortunes began to turn in the wrong direction.  His health had been declining from about 1900 due to the syphilis that would eventually assault his nervous system – and with it, his sanity.  The true legitimacy he sought via his ragtime opera Treemonishafailed to materialize, and the absolute failure of a 1913 backers' audition staging of that piece was probably the last straw: he died in 1917 at the age of 48 of dementia in an asylum.  His music fell into decline.  But then in the early 1970s, Joshua Rifkin and Gunther Schiller both released recordings of Joplin's music and when The Sting's director George Roy Hill couldn't subsequently secure either man to compose that film's soundtrack in 1973, arranger Marvin Hamlisch WAS available, set the film's score to Joplin's music, and suddenly: Joplin was all the rage.  Though that film is set in Depression-era 1936, LONG past the age of rag.
For my Professor Joplin's School of Ragtime I've orchestrated three of Joplin's best-known rags – ones also used in "The Sting": Pine Apple (sic) Rag (1908,) The Easy Winners (1901) and The Entertainer (1902.)   But I've also used one of Joplin's most haunting, beautiful works – a rare piece in three-quarter time, his 1905 Bethena – A Concert Waltz.  It's a haunting, beautiful work – and was Joplin's first published piece after the sudden death of his second wife Freddie, after only ten weeks of marriage.  I've always felt her death made its imprint on the composition of Bethena – see what you think.  While I've MOSTLY tried to be faithful to the intentions of ragtime, I've taken some liberties – particularly with form so as to present more satisfying individual movements than exist as mere piano works.  The greatest formal/harmonic assault I've made on the century-dead Joplin's music, however: comes right at the end, in a far more Marsden-than-Joplin coda ending to The Entertainer.  Just to bring the entire suite to an unmistakable finale ultimo.  Rags, by the way: never really went out of style – and were composed by such lofty composers as Debussy, Satie and Stravinsky all the way to Morton Gould and (living) composer William Bolcom – who's come up with a few particularly wonderful ones.
Theme from E.T. (The Extra-Terrestrial) (1982) by John (Towner)
 Williams (1932 – ), arranged by James Ployhar  I think it's safe to say John Williams is the greatest composer of film music of our time. First off, he's received more Academy Award nominations in ANY category (a staggering 51 nods over the past 50 years – with five wins) than any other person.  When you stop to consider the extraordinary number of iconic film tunes AND his incredibly skilled use of underscoring exhibited over the past 60+ years, it's amazing: Jaws, Star Wars, Jurassic Park, E.T., Schindler's List, Superman, Close Encounters of the Third Kind, Indiana Jones, Harry Potter and many more.  And while each and every film's scoring needs have been individually AND specifically met brilliantly, his entire output still carries an unmistakable "John Williams" sound.  I think some of his lesser- or unknown film and concert scores should be just as well-known as the blockbusters: The Reivers, The Cowboys, The River, Witches of Eastwick, Born on the Fourth of July, Empire of the Sun, Lincoln – his many instrumental concerti – particularly the wonderful Tuba and Viola Concerti, the First Symphony and Hymn to New England.  And then there's the legacy of television work – including the classic 1960s Lost in Space main title, recently recycled for the series reboot!    Born in New York, his jazz-drummer father moved the family to Los Angeles when "Johnny" was 16; the boy continued to use that name even into his 30s after becoming a jazz pianist himself.  But first, he was to become an arranger, conductor and composer while serving in the US Air Force; after leaving the service he was Juilliard-trained as a pianist under the great Rosina Lhévinne.  Moving BACK to LA, he became a valued studio musician (mostly jazz piano) and established a great relationship with Henry Mancini – most notably, on Mancini's classic Peter Gunn TV series.  Branching out to become a fledgling orchestrator, arranger and composer working at first to fill television's insatiably hungry need, he then moved to film, finally reaching his greatest b
lockbuster status in 1975 with Steven Spielberg's Jaws.  That relationship with Spielberg has been incredibly successful, and one of my very favorite products of it is 1982's E.T.  The complete score is about 75 minutes of at-times emotionally-charged operatic dimensions, with Williams' (characteristic) use of leitmotifs in the vein of Wagner.  To me, and just as Spielberg captures longing, loss, giddiness, ecstasy – and an incredible range of other emotions in his film, Williams matches him at every step of the way in this, one of his finest scores.  The theme from E.T. is only the tip of the iceberg – but what a gorgeous overview it is!
The Sea Hawk (Suite for Orchestra)  (1940) by Erich Wolfgang Korngold (1897 – 1957), arranged by Jerry Brubaker  We now turn from the greatest film composer of our time to (arguably) the greatest composer from Hollywood's Golden Age of the 1930s – 1950s.   Korngold was the best, as far as I'm concerned: with Max Steiner, Bernard Herrmann, Franz Waxman, Miklos Rosza and Dimitri Tiomkin close behind.  But in terms of sheer swashbuckling verve, delivered with a brilliant mastery of styles (that somehow, just always seem to have a dash of Viennese operaticism at their core) give me Erich Wolfgang Korngold.  And, like all truly great composers: his personal voice is always recognizable, no matter how well-served and diverse a style he may have adopted at any moment for the job at hand. The man was one of those few true child prodigies of music history, in the mold of Mozart and Mendelssohn.  Moravian born, he was raised in Vienna from an early age, where his father Julius became one of the most influential, powerful – and feared music critics of the day.  The kid was precociously, staggeringly talented; by age 10, Mahler proclaimed young Erich a genius.  He had been composing since the age of 7, was a remarkable pianist with an incredible ear and was producing extraordinarily mature scores across all genres of concert music by the age of 10, including chamber music, solo piano, ballet scores, even cantatas; his operas Violanta and Der Ring des Polykrates were produced while he was still in his teens and his masterpiece in that genre Die tote Stadt – first performed when he was only 23: remains in the repertoire to this day, nearly a century later.  This was a brilliant musician.  After negotiating the difficult period of precociousness, he moved into the life of a successful adult musician – composing and conducting to acclaim; his operas' popularity in the German-speaking world only by those of Richard Strauss.  In 1934 he was enticed to try his hand at composing film music in Hollywood: the overblown all-star, at-times-miscast epic version of Shakespeare's A Midsummer Night's Dream for Warner Brothers, for which he adapted Mendelssohn's incidental music of a century earlier. He returned to Europe, but then came back to Hollywood – bouncing between continents AND between concert and film music until – fortunately for him but tragically for so many others: Hitler annexed Austria.  While Korngold, wife and younger son George were safely in Hollywood.  Due to their fame, the entire family had been targeted by the Nazis and Erich's homes in Vienna and the Alps were ransacked.  Erich's parents (remember dad Julius?) just BARELY escaped the day after the Nazi invasion, with Erich's elder son in tow.  And so: the entire clan was reunited in Hollywood.  And Korngold's career – for now: was to be in films.   He would eventually compose 16 film scores – each one a brilliant gem (particularly those for the swashbuckling Errol Flynn – including the wonderful The Sea Hawk of 1940.) 
After the end of World War II, Korngold could finally return to Europe, but in some ways sensibilities had changed – and he was considered old-fashioned by many; as well: he was thought to have been tainted by his work in Hollywood: no longer the brilliant innovator of his youth.  He remained in Hollywood, though ceased writing film scores after 1947, focusing instead on his serious concert works, including one of the great violin concerti of the 20th century and his (sole) magnificent F# Symphony.  A serious stroke at age 59 debilitated him, and he died little more than a year later, in late 1957.
When George Lucas hired John Williams to compose the original Star Wars score, he pointed Williams in the direction of Korngold, requesting a swashbuckling score in the Korngold vein.  Williams was only too happy to comply, and Star Wars COULD have been written by Korngold, had he lived.  As a matter of fact, John Williams has always been honest in
attributing Korngold's 'sound' as the source of Star Wars – and seriously?  Star Wars' main title sounds SUSPICIOUSLY similar to Korngold's score to Kings Row. With perhaps a bit of his score to Robin Hood thrown in for good measure.   (And for what it's worth, Gene Roddenberry wanted the score of the original Star Trek series to be in the style of Korngold's Captain Blood.)  That legacy Korngold created lives on today: in so many of the lush, full-orchestral scores of your (and my) favorite movies – including, yes: Jurassic Park.
An Outdoor Overture (1938) by Aaron Copland (1900 – 1990) We've featured quite a bit of Copland's music at our "Indy" concerts over the past several years, from Lincoln Portrait, the Four Dance Episodes from "Rodeo" and Fanfare for the Common Man to last year's Appalachian Spring; and why not? Few composers epitomize the sound of America more vividly than Copland – and he indelibly established himself in the 1920s and is still rightfully regarded as the "Dean of American Music." Brooklyn-born and raised, he was the youngest of five children of Lithuanian Jewish parents who immigrated to the US from Russia, changing their last name of "Kaplan" to "Copland." A rail-thin, bookworm fascinated by his older sister's piano practice, by age 15 Copland decided to be a composer. In 1921 he left for Paris to study for three years with Nadia Boulanger, who trained more great musicians than any other teacher in history. They remained close for 60 years until her 1979 death. She cited Copland as the most important and accomplished of all her pupils. His early avant-garde compositions of the late 1920's and early 30's gave way to his personal philosophy of populist humanism, which asserted in a more accessible, "American" sound. His music became more harmonically simple, accessible, melodic. El Salon Mexico, John Henry, 1938's Billy the Kid ballet, his 1939 film score Of Mice and Men, 1940's Our Town and the simple beauty of Quiet City and Danzon Cubano brought Copland huge popular appeal. He struck a new high after the December 7, 1941 attack on Pearl Harbor with Lincoln Portrait—and also the ballet Rodeo, both in 1942. In 1938 Copland composed An Outdoor Overture for the mid-winter concert of the High School of Music and Art in New York City, as part of a campaign by that school's Music Department head Alexander Richter to establish "American Music for American Youth." Richter directly petitioned the great Copland – who, (as he noted) found the "argument irresistible. The extraordinary development in recent years of the school orchestra in our country, and particularly in the public high schools, had convinced me that our composers could and should supply these enthusiastic young people with a music commensurate with their emotional and technical capacities…here was an opportunity too good to be missed." Copland actually interrupted his work on Billy the Kid to write An Outdoor Overture; the piece took him less than three weeks to compose, with the orchestration occupying one more. Copland and Richter agreed when Copland played the work through at the piano that it had a certain "outdoor" sound, and thus its title was born. The piece begins with a large, open and optimistic gesture – that develops into an amiable, grand yet understated trumpet solo. The first theme of the allegro is built around repetitive notes – which are turned into a second (more deliberate) march tune that takes on the qualities of a canon (think only of a tune overlaid upon itself such as "Row, Row, Row Your Boat.") A third, slower – and truly lovely tune in the flute is then year, repeated by the clarinet – and then strings. And then: a NEW march: an it's always reminded me of the sort of incessant marches one finds in Shostakovich; that section builds until we have a recapitulation of that trumpet solo, though now for strings: before the major tunes of the overture are combined, leading to a grandiose finale. It's wonderful, it's all-American – and it's Copland through and through.
American Salute (1942) by Morton Gould (1913 – 1996) 
Gould was another of those enormously gifted American musicians who was equally at home in the concert hall or in popular music: terrifically adept as a composer, pianist, conductor, arranger and orchestrator – he wrote for ballet, the concert hall, Broadway, film and TV.   And he was married to the great soprano Beverly Sills, to boot!   His musical skills were apparent by age four – at which time he was already composing and playing the piano.  At eight he was performing on the NYC radio station WOR – privately studying piano and composition at that same age.  He became a staff musician at Radio City Music Hall (home of the Rockettes) at age 18. And the next year his career began as a radio musician/conductor/arranger for NBC – before changing over to the Mutual Radio Network at age 21 in 1934 to work with his own orchestra there.  That served as a national outlet for his talent and he became a household name in his 20s.  The 22-year-old's Chorale and Fugue in Jazz was premiered by none other than Leopold Stokowski with the Philadelphia Orchestra in early 1936.  Gould's early music included the fusion of popular forms and idioms – with "serious" concert music.  Other conductors – including Toscanini and (later) George Solti: would become Gould's champions.  American Salute – built upon the Patrick Gilmore's Civil-war era popular song When Johnny Comes Marching Home Again – would become Gould's most popular work.  It was first head during an all-American concert broadcast on the Mutual Network on February 12th, 1942.  Probably the final word on this brilliant work the MSO has performed a few times over the past many years belongs to Gould himself: "I have attempted a very simple and direct translation in orchestral idiom of this vital tune. There is nothing much that can be said about the structure or the treatment because I think it is what you might call "self-auditory."   Absolutely, Mr. Gould: and enormously impressive, too!
West Side Story (1957/1961) by Leonard Bernstein (1918 – 1990), arranged by Jack Mason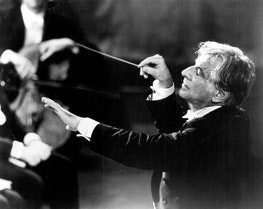 As amazingly talented as Morton Gould and so many other musicians in nation's history HAVE been, Leonard Bernstein was – in my opinion: the most remarkable all-around musician America has yet produced.  His bursting onto the scene as an emergency replacement conducting the New York Philharmonic in late November 1943 at age 25 with NO rehearsal to fill in for a suddenly-ailing Bruno Walter – broadcast nationally on the radio, a triumph so great it was splashed across the front page of the New York Times the next day – has become the stuff of legend.  (I've got a rare broadcast recording of that live concert and it is electrifying!)  Lifelong friend of Copland (and so many others) and an astonishing polymath in the field: a truly gifted conductor of unparalleled communicative-interpretive skills, a composer of incredibly wide range not only within the field of "concert" music, opera and operetta, but also on Broadway and in film (On the Waterfront) to boot, a gifted pianist who effortlessly conducted from the keyboard – and one of the best educators and theoreticians of music we're lucky to have preserved via countless hours of Harvard Lectures, Young Peoples' Concerts and other venues.  I count so many of his concert works among my favorites – from the just-so-wonderful Candide (particularly in its final incarnation – with the best of all possible libretti at last!) to the three symphonies, the Serenade after Plato's "Symposium", The Dybbuk, Chichester Psalms, and more.  And in this, the centenary of his 1918 birth, we celebrate one of those Broadway (and consequent film) masterpieces: West Side Story: the great, lasting musical with lyrics by the then-young Stephen Sondheim. 
It was a brilliant idea, back in 1957: to update Shakespeare's Romeo and Juliet  to the (then-)contemporary Upper West Side of Manhattan – not far from where I'd later live only 30 years later, near today's Lincoln Center, with the Jets and Sharks replacing the Capulets and Montagues – and Tony and Maria as the star-crossed lovers.  Conceived, directed and choreographed by Jerome Robbins, every number in the musical was a hit – and would become standards of pop and jazz, to this day.  A monster hit on Broadway, it ran for 732 performances, with the London production running even longer.  The 1961 film version was nominated for 11 Academy Awards, winning 10 – including best picture.  In his West Side Story log, Bernstein would write: "I am now convinced that what we dreamed all these years is possible; because there stands that tragic story with a theme as profound as love versus hate, with all the theatrical risks of death and racial issues and young performers and 'serious' music and complicated balletics – and it all added up for audience and critics."   I can echo his words: West Side Story remains sadly relevant considering today's racial distrust and division.  I do wonder if we'll ever learn that trust and love can be greater powers than nearly any others.  In any event, this wonderful suite from West Side Story includes (after the brief introduction) the tunes I Feel Pretty; Maria; Something's Coming; Tonight; One Hand, One Heart; Cool; and America.
Highlights from Jurassic Park(1993 – 2018) by John (Towner) Williams (1932 – ), Arranged by Calvin Custer  Not only the most long-lived franchise (25 years) represented by tonight's Williams scores, but also the most recent, with the latest installment "Jurassic World: Fallen Kingdom" having opened only one week ago.  Please see the information about John Williams above – and prepare to be impressed by the majestic grandeur, terrified by the dangerous viciousness and relieved by the ultimate corralling (at least until the NEXT installment!) of resurrected dinosaurs: as interpreted by a great American composer.
The Stars and Stripes Forever—March (1896) by John Philip Sousa, (1854—1932) orchestrated by Les Marsden  Sousa—one of America's truly pre-eminent musicians, was born in Washington DC and between the ages of 6 to 13 was trained on violin, voice, piano, cornet, baritone horn, flute, trombone, alto horn as well as  in harmony and composition. At 13 he was apprenticed to the US Marine Corps Band by his father, a trombonist in the band. Sousa was a real catch when – years later, he began working in a theatre pit orchestra; he learned to conduct while performing duties on multiple instruments. In 1880 he made an impressive return to the US Marine Band which he had left as an apprentice: now at 25 he was its music director and conductor!
He led the "President's Own" Marine Band during the administrations of five presidents from Rutherford B. Hayes to his own (initial) 1892 retirement from military service during Benjamin Harrison's presidency. (He later re-enlisted in the active reserves at age 62 during World War I, but due to his age performed his service stateside.) At his own request, Sousa received that initial discharge from the Marine Corps because he realized the lucrative career open to him on the public circuit, leading his own band. He conducted his own farewell concert at the White House on July 30, 1892, receiving his discharge the following day. He immediately created his own, famed John Philip Sousa Band – which during its ensuing 39 years under his direction, played nearly 16,000 concerts internationally, to extraordinary acclaim. The Sousa Band made a great many early cylinder and later disc recordings in the early days of sound reproduction and those best-sellers helped to spread the fame of this magnificent musical organization wide and far, and internationally as well.
Sousa's masterpiece, designated in 1987 as the official National March of the United States – closes this concert as it's
closed every MSO Independence Day Spectacular! Concert in our history. In 1896 Sousa was returning home on an ocean liner from a successful European concert tour when he received word that his band manager and good friend David Blakely had died back in America. Sousa ruminated aboard ship about the loss of his friend and his bittersweet joy of homecoming manifested itself in a march honoring Blakely. Ironically, the first four notes of this triumphant march quote the initial notes of the medieval Latin chant "Dies Irae" or "day of wrath." Sousa mentally composed the march aboard ship, then set it to paper when he reached home—without changing a single "mental" note. Thus he produced his greatest, most brilliant and immediately-successful march, and that's saying a lot. He composed 136 marches and many other works including ballets, operettas and theatre-pieces.  He was also a distinguished trapshooter and successful novelist. He composed (nearly unknown) words to this march:
"Let martial note in triumph float —
and Liberty extend its mighty hand.
A flag appears 'mid thunderous cheers —
the banner of the Western land…"
Ironically, Stars and Stripes Forever was the last music Sousa heard. He died of heart failure on March 6, 1932, in the Abraham Lincoln Hotel in Reading, PA the day after conducting a rehearsal of the piece.