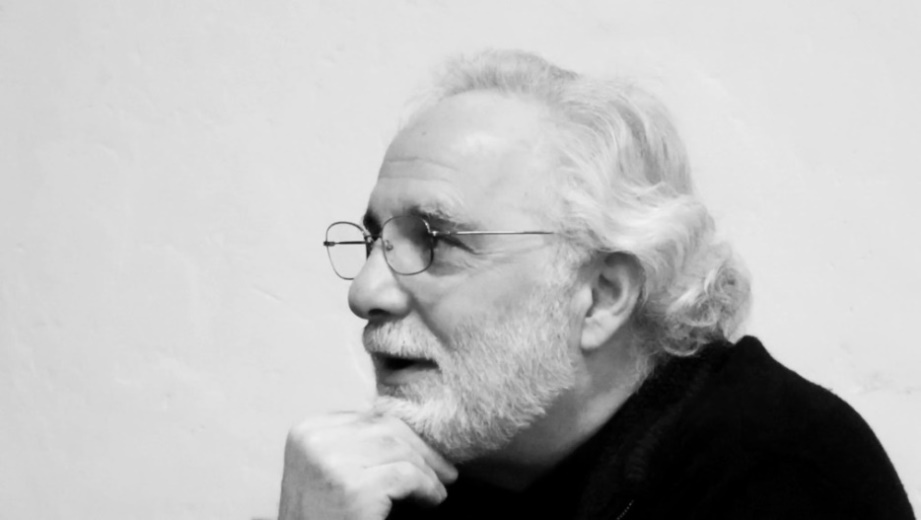 From Mariposa Symphony Orchestra
Founding Music Director and Conductor
Les Marsden:
"While the MSO remains on hiatus, I've been asked to share my thoughts on the orchestral repertoire with you by our parent organization, the Mariposa County Arts Council.

From time to time, I'll publish a particular piece or composer highlighted, along with links to performances available on YouTube by some of the world's great orchestras.

Some may remember when I presented pre-concert talks in person at the Sixth Street Cinema in Mariposa, a week before our concerts – complete with examples. This will be something like that, and I hope you'll find these offerings interesting – and enjoyable.

For the most part, I'll write of music the MSO has performed in the past – and will hopefully be able to perform for you in the future, too!"
---
To sign up for weekly Listening with Les newsletters, send a request to Les Marsden to be added to the contact list.
---
Episodes:
Episode 93:  The sensual side of Saint-Saëns
January 26, 2022
Episode 93:  Antonín Dvořák's greatest symphony?
January 19, 2022
Episode 92:  Antonín Dvořák's greatest symphony?
January 19, 2022
Episode 91:  The SECOND look at one of the great incidental scores
January 12, 2022
Episode 90: The first look at one of the great incidental scores
January 5, 2022
Episode 89: Last one of the year, which gives us many reasons to be happy!
December 29, 2021
Episode 88: One of the great pleasures of the season
December 22, 2021
Episode 87: Happy Birthday, Ludwig! A Special Encore Presentation
December 15, 2021
Episode 86: Beethoven's return to normalcy?
December 8, 2021
Episode 85: Back to that 1808 monster concert…
December 1, 2021
Episode 84: Happy Thanksgiving – from Beethoven!
November 24, 2021
Episode 83: Remember that prolific "Father of the Symphony"?
November 17, 2021
Episode 82: Part 2: Oh Carmen, my Carmen…
November 10, 2021
Episode 81: Part 1: Oh Carmen, my Carmen…
November 3, 2021
Episode 80: A Second Offering of a Little Scary Music
October 27, 2021
Episode 79: A Little Scary Music
October 20, 2021
Episode 78: Oh, this one is just FUN
October 13, 2021
Episode 77: Back to Beethoven
October 6, 2021
Episode 76: The forth installment of "Listening TO Les"
Sept. 22, 2021
Episode 75: The third installment of "Listening TO Les"
Sept. 22, 2021
Episode 74: The second installment of "Listening TO Les"
Sept. 15, 2021
Episode 73: Well actually, this episode is "Listening TO Les"
Sept. 8, 2021
Episode 72: Tchaikovsky's Charming Second Symphony
Sept. 1, 2021
Episode 71: A wonderful guilty pleasure, performed by the MSO
August 25, 2021
Episode 70: Massenet – How Suite It Is…
August 18, 2021
Episode 69: Bach. Master of sublime beauty and form.
August 11, 2021
Episode 68: The Father of the Symphony..
Aug 4, 2021
Episode 67: If having ONE concerto soloist is wonderful
July 28, 2021
Episode 66: a piece of music which helped free a nation.
July 21, 2021
Episode 65: Yes, it's hot outside!
July 14, 2021
Episode 64: Short. REALLY short – but packed with ENERGY!
July 7, 2021
Episode 63: Kick Up Your Heels, Cowboys
June 30, 2021
Episode 62: Mozart's little trip to hell
June 23, 2021
Episode 61: June Brides? This one's for you!
June 16, 2021
Episode 60: One of the great composers
June 9, 2021
Episode 59: Need a little beauty right now?
June 2, 2021
Episode 58: The Best of All Possible Worlds
May 26, 2021
Episode 57: The conclusion of this two-parter!
May 19, 2021
Episode 56: A two-parter!
May 12, 2021
Episode 55: A Bumbling Film icon
May 5, 2021
Episode 54: Mozart's titan of proportions?
April 28, 2021
Episode 53: Who knew love could be so charming!?
April 21, 2021
Episode 52: a milestone of sorts.
April 14, 2021
Episode 51: now HERE'S a name you may not have heard before…
April 7, 2021
Episode 50: ANOTHER one-trick pony?!
Mar. 31, 2021
Episode 49: Welcome Spring! And Summer…
Mar. 24, 2021
Episode 48: Happy St. Patrick's Day
Mar. 17, 2021
Episode 47: Simply: fun!
Mar. 10, 2021
Episode 46: Was THIS the piece that hooked YOU on "classical" music?
Mar. 3, 2021
Episode 45: Short, gorgeous – and very well-known.
Feb. 24, 2021
Episode 44: the greatest film composer who ever lived…
Feb. 17, 2021
Episode 43: Dvorak's own favorite of his symphonies.
Feb. 10, 2021
Episode 42: Schubert's "Unfinished" Symphony COMPLETED?
Feb. 3, 2021
Episode 41: Winter Dreams
Jan 27, 2021
Episode 40: Bouyant optimism – it's time we had some!
Jan. 20, 2021
Episode 39: After this week, we need a reminder of elegance and gentility.
Jan. 13, 2021
Episode 38: Let's get this new year off to a bang
Jan. 6, 2021
Episode 37: Farewell 2020. Or – good riddance?
Dec. 30, 2020
Episode 36: Back to the Holidays…
Dec. 23, 2020
Episode 35: Special Edition: Today marks a true landmark in music.
Dec. 16-17, 2020
Episode 34: The King of Christmas Music?
Dec. 16, 2020
Episode 33: the true beauty of "Greensleeves"
Dec. 9, 2020
Episode 32: the Seasonal Cheer Continues
Dec. 2, 2020
Episode 31: the Seasonal Cheer Continues
Nov. 25, 2020
Episode 30: Let the Seasonal Cheer Begin.
Nov. 18, 2020
Episode 29: Honor, Salute – and Thank
Nov. 11, 2020
Episode 28: The Czech Mozart
Nov. 4, 2020
Episode 27: A Night on WHICH Bald Mountain?
Oct. 28, 2020
Episode 26: Mad Scientists and the organ – with a little orchestral assist
Oct. 21, 2020
Episode 25: Allow Dvorak to Set the Halloween Mood
Oct. 14, 2020
Episode 24: The Classical….SAXOPHONE?
Oct. 7, 2020
Episode 23: One of my not-so-guilty pleasures
Sept. 30, 2020
Episode 22: Doing the Right Thing. Heroism.
Sept. 23, 2020
Episode 21: Something different – Learning ABOUT Les…
Sept. 16, 2020
Episode 20: As We in the Yosemite Region Endure THIS
Sept. 9, 2020
Episode 19: Never Heard Sibelius' Third?
Sept. 2, 2020
Episode 18: Proof That Critics Can Be Idiots
Aug. 26, 2020
Episode 17: Vasily Kalinnikov: Lesser-known,
but pleasurably memorable
Aug. 19, 2020
Episode 16: Last week: Rossini's Barber.
This Week: Mozart Marries OFF that Barber
Aug. 12, 2020
Episode 15: Flat-out fun at a time at a time when
we could ALL use a little. Or a LOT.
Aug. 5, 2020
Episode 14: Victor Herbert and Dudley Buck:
A Double Header to Close Out My July
All-American Survey of Composers
July 29, 2020
Episode 13: Samual Barber's Adagio: Moving –
and ironically, JFK's favorite piece of music
July 22, 2020
Episode 12: America, Copland, Lincoln –
and the Shame of Paranoia
July 15, 2020
Episode 11: A Spring during this Summer by
the dean of American Composers
July 8, 2020
Happy Independence Day: A Full MSO Concert
July 4, 2020
Episode 10: Dvořák's love of the New World
and the feeling that became mutual
July 1, 2020
Episode 9: Today's Lunch: A Nice Bowl
of Dalmatian Suppe…
June 24, 2020
Episode 8: A much-needed, brief respite from
this deadly-serious time in our world
June 17, 2020
Episode 7: Back to the Sea with Rimsky-Korsakov
– and his magnificent teller-of-tales
June 10, 2020
Episode 6: The Golden Age of Hollywood – and its most
magnificent film score?
June 3, 2020
Episode 5: "NOBODY Crosses Beethoven"
May 27, 2020
Episode 4: "Who WAS that Masked Man!?"
May 20, 2020
Episode 3: "One Laughs While the Other Cries…"
May 13, 2020
Episode 2: That's quite a mystery, Elgar!
May 4, 2020
Episode 1: Happy Birthday, Will Shakespeare!
April 23, 2020
---