Greetings All,
What comes to mind when you think of Westerns?
Whiskey-blurred and buckskin-tasseled masculinity lived outside the rule of law?
Widescreen sunset vistas where we know who wears the white hat and who the black?
White folks bickering over stolen land without ever being made to confront the truth of who actually lived there first?
In our everyday understanding of it, Westerns can often seem just as driven by illusions of Manifest Destiny, moral certainty, and toxic masculinity as the historical period they have sought to represent, and most of the time the women within these films can appear as little more than bodies waiting to be raped, killed, purchased for the evening, or won through derring-do, chance, and cunning.
To be sure, there are plenty of highly enjoyable and noteworthy entries within this genre, which is nearly as old as moviemaking itself; it's just that most of the time their notion of "strong women" begins and ends with some impressive marksmanship–always and only in relation to the gunplay of the men around them. Such depictions patronize because their perspective remains resolutely a male one (and, let's not forget, a white one that likewise downplays or ignores the experiences of native peoples).
And so, the capital "W" this week is for We're getting there, folks! just as much as it's for Women who refuse to be the punctuation marks in yet another man's story. Sure, you'll find a lot of familiar tropes, archetypes, and conflicts this week, but almost none of them is presented straight, and many end up getting mixed together so incongruously that the haze of familiarity starts to disappear entirely.
One last thing: please be advised that The Nightingale has numerous scenes of graphic violence (including rape and infanticide) that are not leavened with humor nor redeemed by happy outcomes. Brutish and long as it is, it's nonetheless well worth your time if you can stomach it.
Let's get to it!
---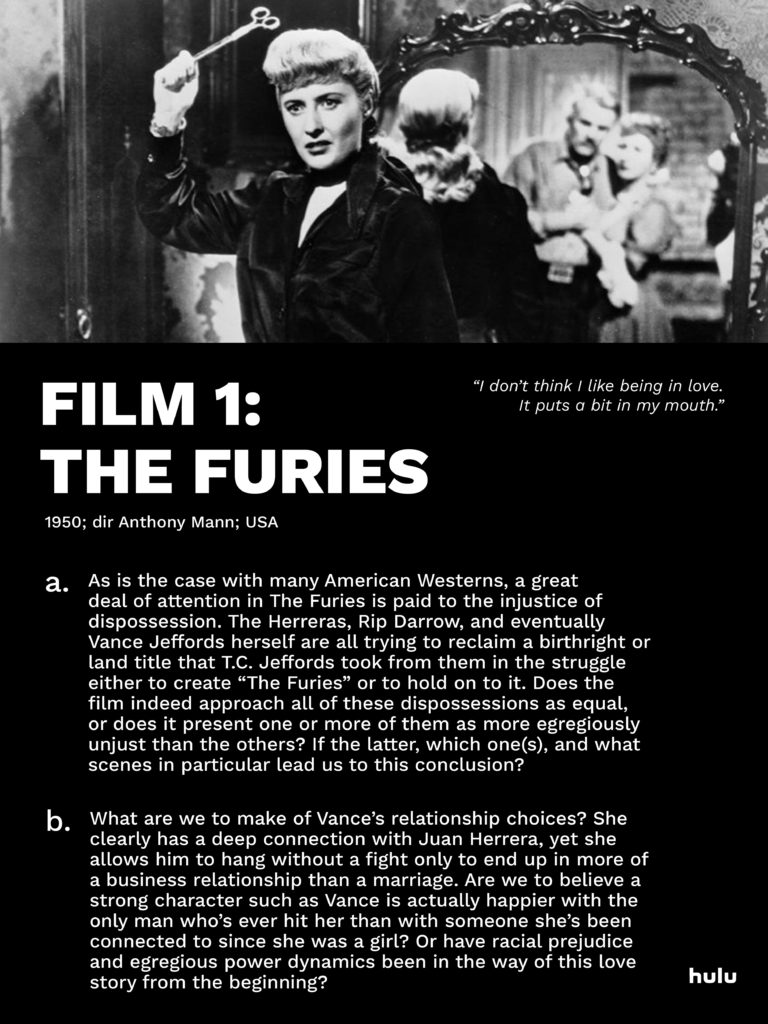 ---
VFC Zoom Talk: Feature Film
Sunday July 26 at 8PM – Register for Zoom Link Here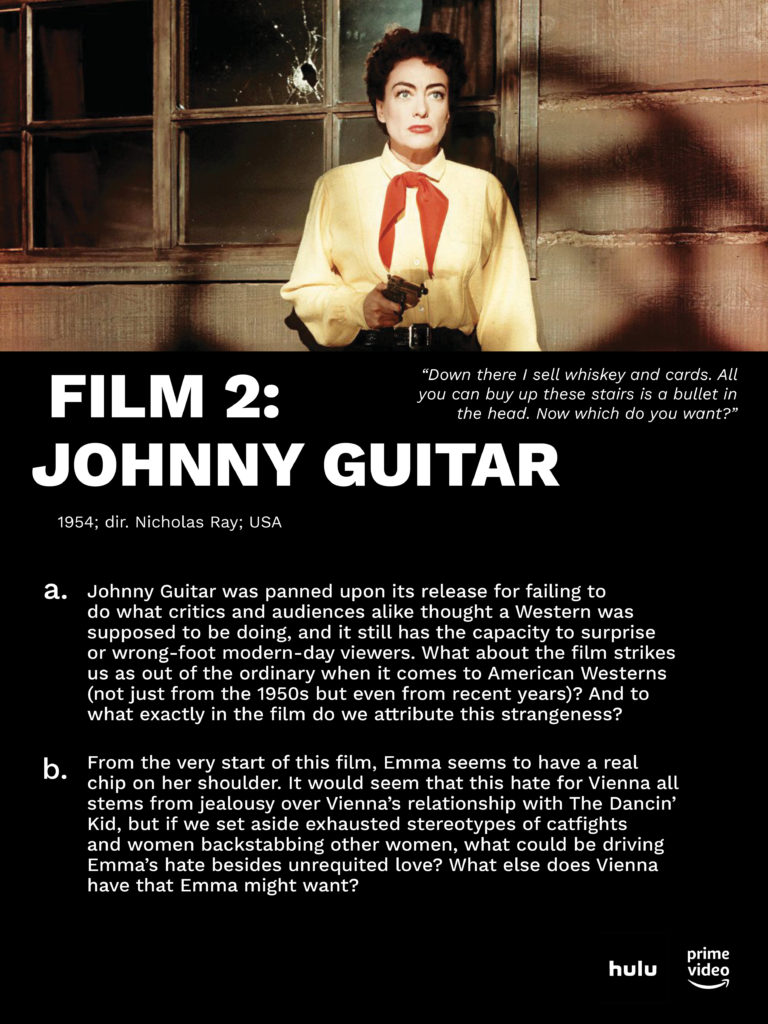 ---
---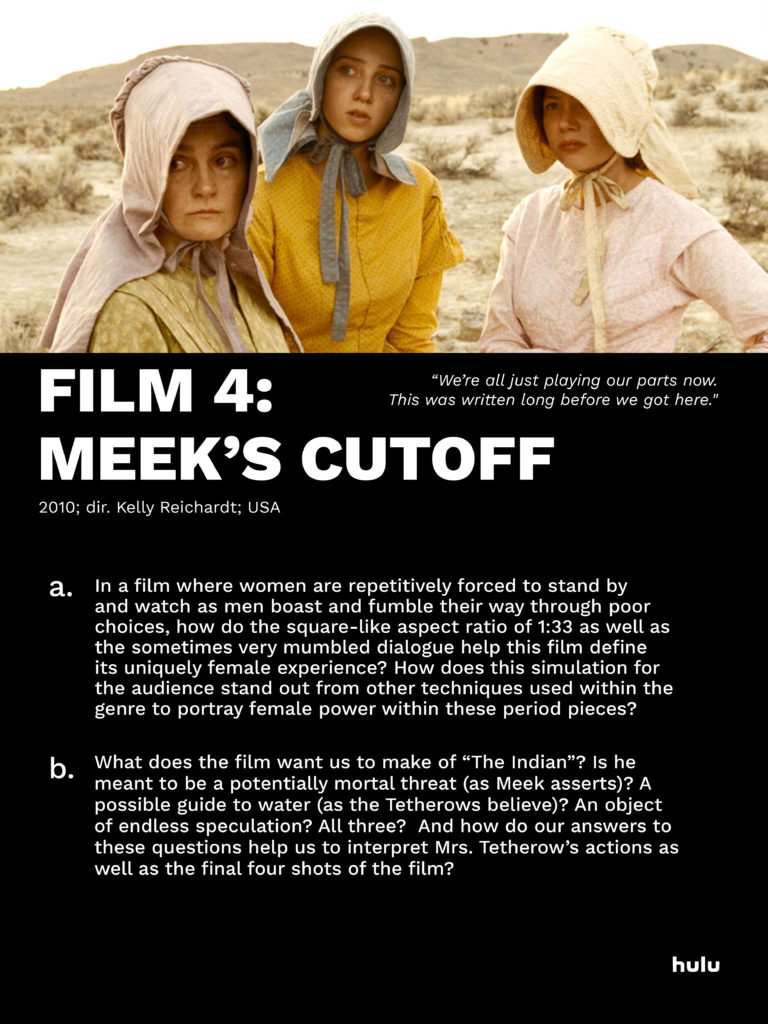 ---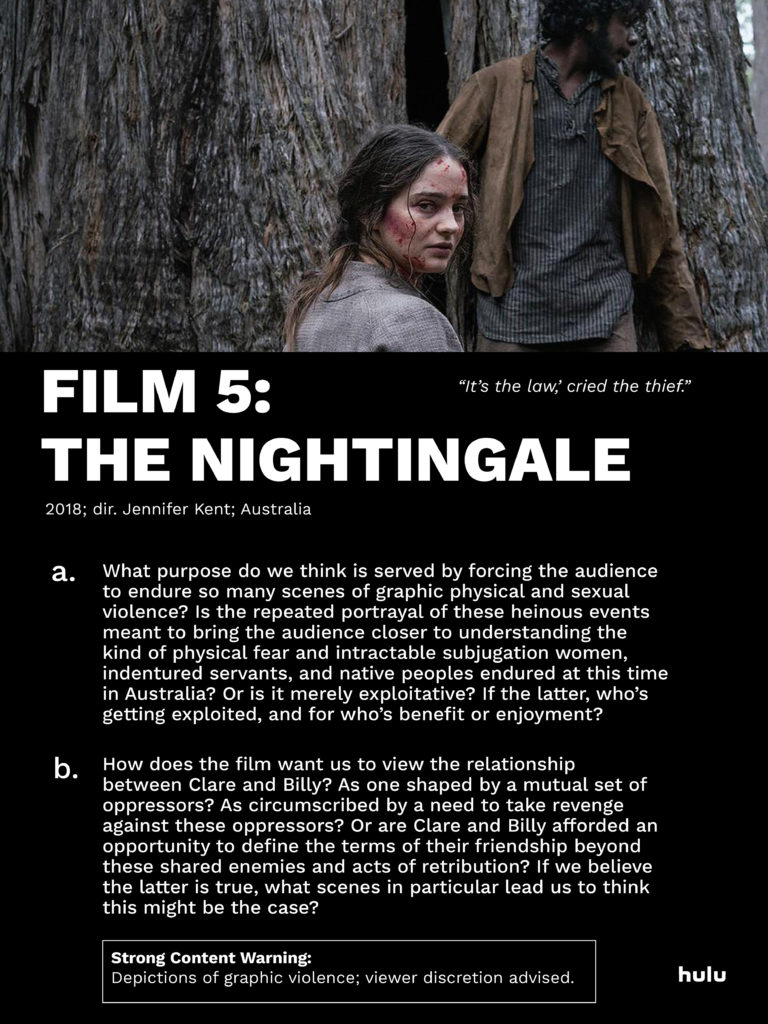 ---