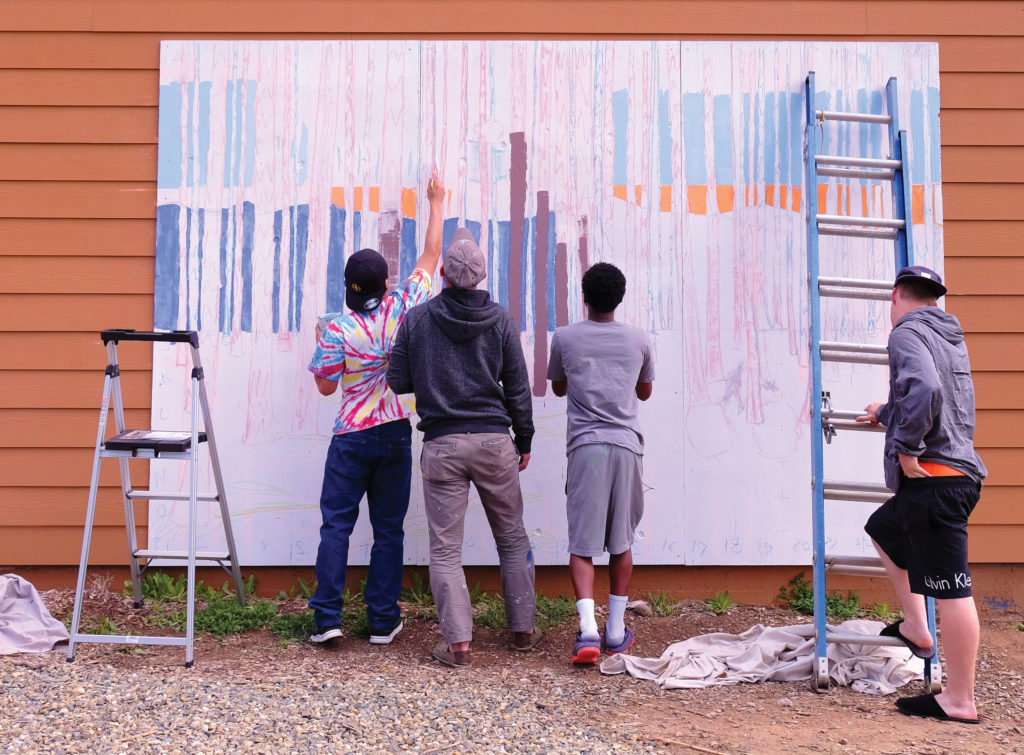 ---
Support our work reopening public programming, implementing Creative Placemaking projects, and expanding arts education initiatives.
---
Becoming a Member is easy with a variety of giving options that are accessible and convenient for all levels of support, with starting amounts at $5/month. Anyone who joins will receive quarterly reports showing where their contribution is going and who it's helping. Members also receive fun swag and special invitations to art events (when it's safe to gather in person again), reduced admission to events and classes, and a discount on Arts Council purchases. All Memberships are tax deductible.
Arts Council Members directly support meaningful and rigorous art education initiatives at every school served by the Mariposa County Office of Education, as well as creative programming for at-risk and system-engaged youth, inmates at the Mariposa Adult Detention Facility, and our Senior Citizen and Veteran communities. Member support will also help grow and expand programs like the Mariposa Symphony Orchestra (and its COVID-19 friendly spin-off "Listening with Les"), the Mariposa Theatre Alliance, and Music on the Green Summer Concert Series.
We are anxious to bring back in-person public programming and cultural events to Mariposa and is closely following the Center for Disease Control and Prevention, the State of California and the County Public Health Department's guidelines for re-opening in the hopes we can be gathering together again shortly. But after a rough financial year and severe cuts from State resources, the Arts Council is relying on public support now more than ever to bring their work back to the community in full.
"Everything we do is designed to leverage the positive facets of art for constructive civic dialogue and participation, amplify the many diverse voices in our community and contribute to the health of all people by engaging them in the creation and appreciation of art.

The work we do and its impacts are vital for the health of Mariposa's cultural community and for the people who are often overlooked and underserved. I hope our community can rally behind us now."


Cara Goger, Executive Director