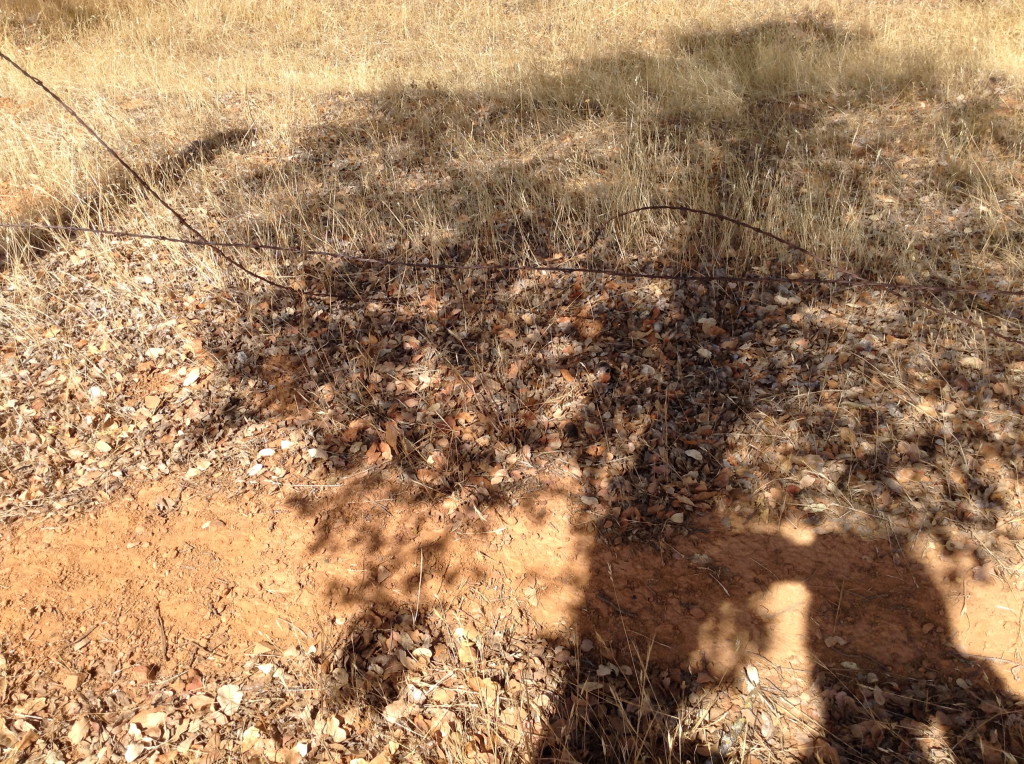 Last fall the Mariposa County Arts Council launched F/STOP, a series of free, 4-week photography workshops for community members aged 55 and older. Designed to be a fun opportunity for participants to hone their ability to creatively express their identities, tell their stories, and share their connection with Mariposa through photography, the culminating event is a public exhibition of selected F/STOP images currently on display at the Arts Council's Treetop Gallery.
F/STOP is the first lifespan learning initiative created by the Mariposa County Arts Council and it supports a growing collection of research showing that older adults have a great capacity to develop new creative talents and technical skills and that community-based art programs have a lasting positive impact of seniors' all around health. During the four-week workshops, artists-in-residents, Anna Friedland and Jeannine Andre, facilitated group discussions about the medium of photography and worked through a curriculum focused on composition, lighting, and the elements of art. Using iPods to take their photos, participants were encouraged to concentrate on the artistic and conceptual side of photography.
"Taking F/STOP classes was like learning yoga. I may have exercised, I may have breathed, but practicing yoga with gentle guidance allowed me to relax and appreciate. Now, when I take a photo, I look for blank space, for shadows and repetition, for texture, for interesting shapes and layers and a new perspective. I relax and appreciate," said F/STOP participant Chery Davis. Caron Amos, added, "[F/STOP] was a wonderful introduction to photographic composition with the added bonus of bringing together people in our 'over 55' community with shared interests. Jeannine Andre was the instructor/mentor for my class. Her warmth and openness inspired and challenged us to view our surroundings in new ways. The environment was supportive, nurturing and filled with much laughter and innovation."
The F/STOP program aspires to support artwork created by local seniors that is steeped in the unique history, culture, and economy of Mariposa County but it is the social connections fostered by the program that I am most thrilled about. I think art is best when it is in the service of something greater than aesthetics and if we are facilitating a positive, creative space for people in our community to share their perspectives while also building and maintaining constructive social networks then we are tapping into the real value of art.
Partnering with the Arts Council on the F/STOP initiative are the County of Mariposa's Department of Community Services, the Mariposa County Library, the John C. Fremont Health Care District, and Area 12 Agency on Aging. These partners brought expertise on senior programing to F/STOP as well as assistance with outreach and provided easily accessible locations for the classes. These partners were central to the success of this program and set a precedence for more non-traditional partnerships. By creating new relationships with other organizations in our community we are building capacity for further collaborative programming, strengthening all organizations involved, and demonstrating a dedication to cooperation and innovative partnerships for the benefit of Mariposa County. One particularly exciting aspect of these partnerships was the ability to bring F/STOP classes into the Ewing Wing, John C. Fremont Hospital's skilled nursing facility.
"I love the way the Arts Council has expanded into the community, bringing out the artist in all of us. Signing up for F/STOP on a whim, I soon found myself searching for images where I had never before thought to look, appreciating the world around me in a new way. What fun to see our photos mounted in the gallery! Especially touching is the exhibit from the Ewing Wing — faceless portraits that convey so much and truly show the power of good photography," shared F/STOP participant Margaret Erhart.
The F/STOP exhibition is open to the public and will run through the end of June at the Art Council's Treetop Gallery. Additional images from the F/STOP program can be found on this website and tumblr page. I hope you have the opportunity to check out this unique exhibition.
F/STOP is made possible by the Creating Places of Vitality grant from the California Arts Council, a state agency, and support from Pacific Gas and Electric.