When we see others as separate, they become a threat. When we see others as part of us, as connected, as interdependent, then there is no challenge we cannot face – together.

Desmond Tutu, The Book of Joy: Lasting Happiness in a Changing World
---
Greetings All,

As we adjust to these early weeks and months of meeting the moment by sheltering in place and flattening curves, we would like to invite you to take part in the Mariposa County Arts Council's Virtual Film Club. Each week, we will share a curated list of five films, at least three of which will be freely accessible with a subscription to Netflix, Hulu, and/or Amazon Prime. The films that are not available through these services will be available to stream (either as a rental or purchase) through Google Play, Amazon Prime Video, and/or iTunes. We'll be sure to signpost which films are "free" and which require a rental or purchase as we make our way through each week's list.

Our hope is that these films give us not only something to entertain and challenge us, but also an opportunity to reaffirm our ties to each other in these trying times. To that end, we'll be including some questions regarding each movie in a given week's list with the hope that these queries prompt us to work through what these movies can perhaps offer us as we hunker down alone together.

There will be much art house, genre, escapist, and foreign fare in the weeks to come, but we have opted to begin this little journey with a list of films aimed at those of us at home with children (as well as those of us who enjoy a great kids movie as much as the next five-year-old). We realize that managing our children's screen time is a matter of minding their health, so these films are not meant to be viewed in one go or to be turned on for the young ones while the adults in the house turn their attention to other things. We've done our best to put together a list of films that will reward snuggling together for a full family viewing. We're hoping quality time mixed with quality content will result in productive discussions about community, empathy, and service–all of which seem virtues well worth taking stock of, especially at this extraordinary moment.
The films in the list are presented in order of their appropriateness for children from ages three and up to seventeen and up. In determining what is or is not suitable for different ages, we have followed the guidelines provided by Common Sense Media, a non-profit organization that aims to help "families tak[e] charge of their digital choices." If you would like to learn more about how Common Sense Media arrives at their ratings, you can do so here. Also, if you are looking for more information regarding our film selections, we have provided links to the Common Sense Media page for each film in the list.

As will be the case in the weeks to come, we will pose two sets of questions for each film. This week, we have split these questions up into two types: one aimed at children, and the other more geared toward adults. Feel free to share your family's responses to both! After all, the goal here is to have a shared experience as well as a fun time (re)watching these films and figuring them out together.

Let's get to it!
---
---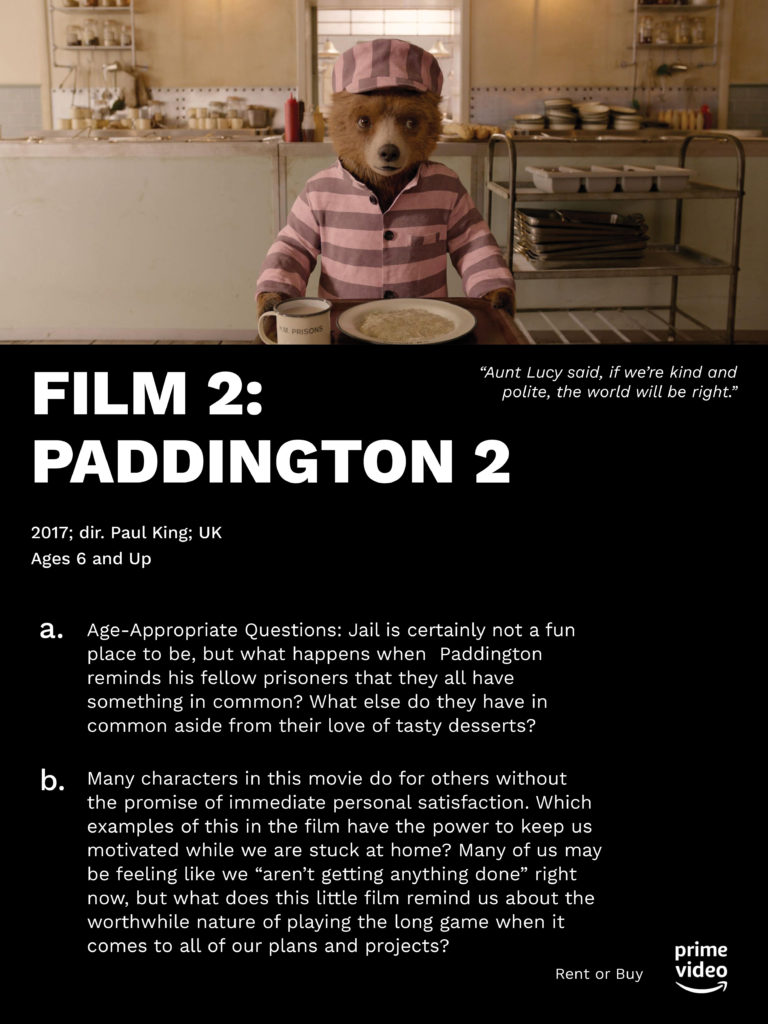 ---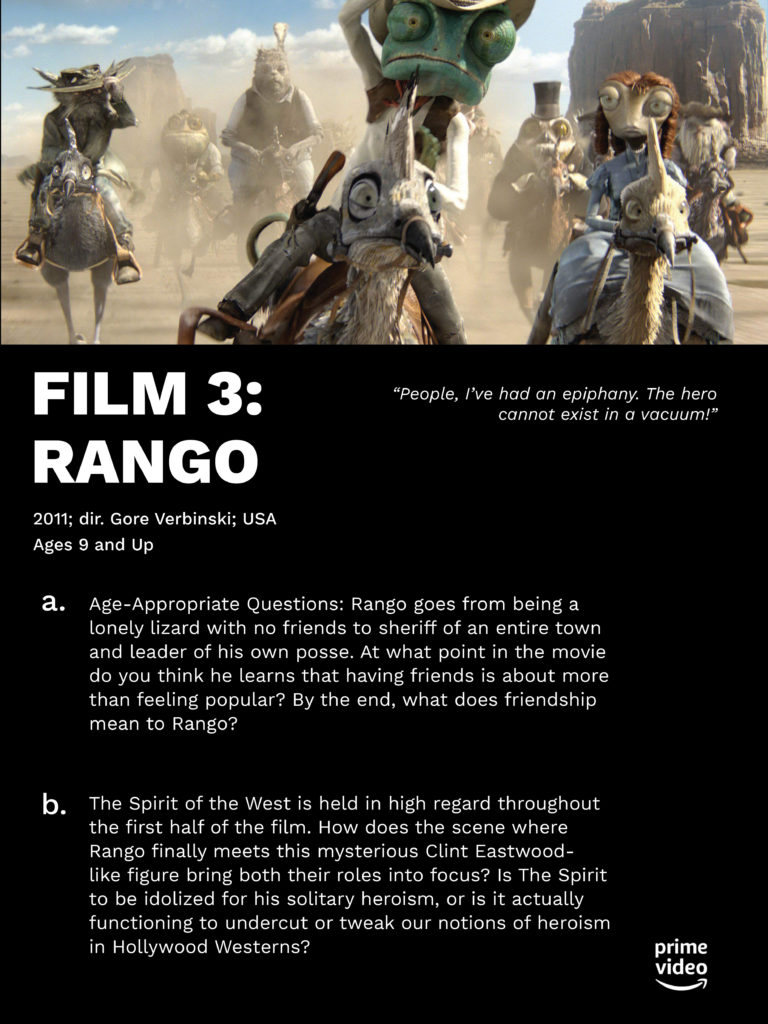 ---
---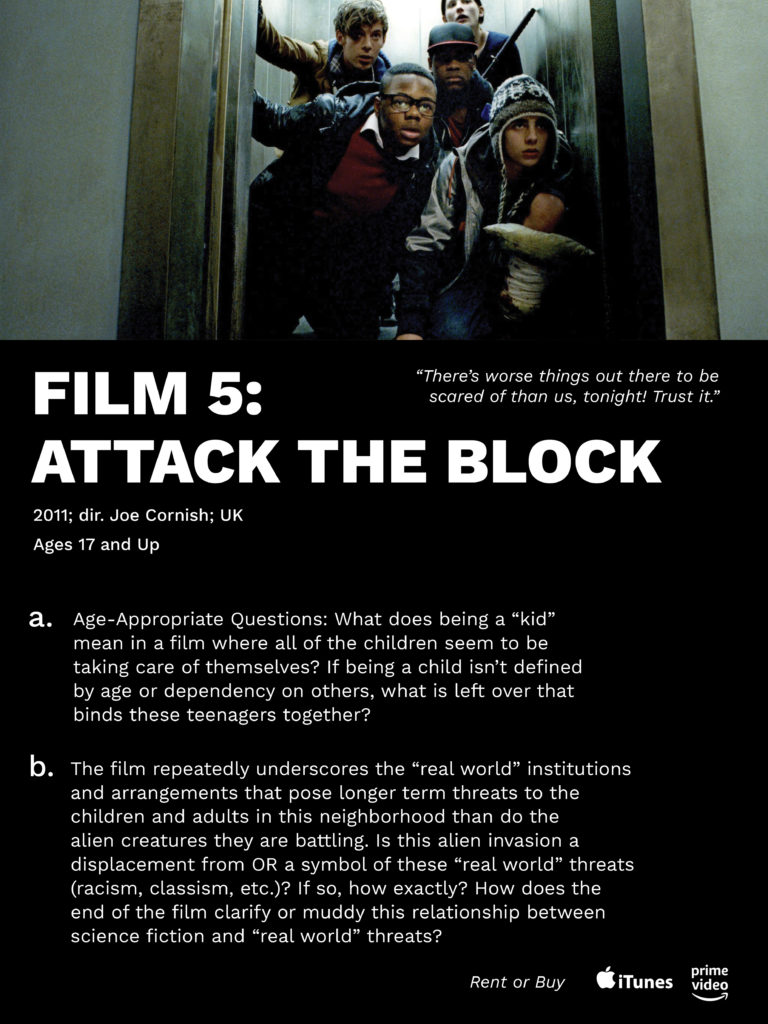 ---