[W]hat makes international cinema so interesting is that each territory has its own sensibility. When you look at an Indian or French film, there's a certain flavor. And even though the language is different, if the film is successful, it has something very common and understandable.

― Wong Kar-wai, Interview Magazine(August 22, 2013)
---
Greetings All!
These past few weeks have been trying, and while there is indeed much in our daily lives to give us cause for concern, one of the more troubling nationwide trends as of late has been the rise in sinophobia. With this week's list, we'd like to push back against the pointing of fingers by taking a closer look at modern China and its inhabitants by way of notable films made in Taiwan, Hong Kong, and mainland China over the last 35 years.
These have been eventful years for art house and popular filmmaking in these parts of the world. Taiwan continues to retain the international profile on the film festival circuit that it first attained with its New Wave/New Cinema movement of the 1980s, and our list this week accordingly kicks off with two early films by Hou ­Hsiao-­hsien and Edward Yang, who have made some of the most significant contributions to Taiwanese cinema to date. Hou's The Time to Live and the Time To Die (1985) is a striking memory-filled evocation of Taiwan between the late 1940s and mid-1960s, and Yang's The Terrorizers (1986) gives us a remarkable postmodern depiction of urban alienation in Taipei.
While it continues to make world-class films, the Hong Kong film industry has painfully contracted since the 1990s, and there doesn't seem to be much hope that things will get better any time soon. We've nonetheless decided to include one of the few Hong Kong films to break through internationally in the last two decades: Stephen Chow's Kung Fu Hustle (2005), a remarkable martial arts comedy that owes as much to the Road-Runner and Coyote in Zipping Along (1953) as it does to the tenement building and rebellious renters in The House of 72 Tenants (1973).
Our final two films of the week give us a sense of how much mainland Chinese cinema has achieved in the last decade in terms of prestige: Diao Yinan's Black Coal, Thin Ice (2014) won the Golden Bear at the 64th Berlin International Film Festival, and its star, Liao Fan, won the Silver Bear for Best Actor at the same festival; likewise, Bi Gan's debut feature film, Kaili Blues (2015), has already made a mark in international art house cinema circles, and if there is only one film you can watch this week, we highly recommend it.
One last thing: a list such as this is not to be trusted if it fails to include at least one film by Hong Kong filmmaker Wong Kar-wai. Regrettably, if you don't already have a subscription to the Criterion Channel, then the only film of his that is readily available to stream, buy, and/or rent at this time is The Grandmaster (2014), which is his Ip Man biopic. Though certainly well worth your time, it is not the best film with which to dive into Wong's remarkable filmography. There were nearly tears when we realized that both Chungking Express (1994) and In the Mood for Love (2000) were both unavailable, and we can only hope that whatever licensing issues are keeping his films off our screens in America will get resolved sooner rather than later.
Let's get to it!
---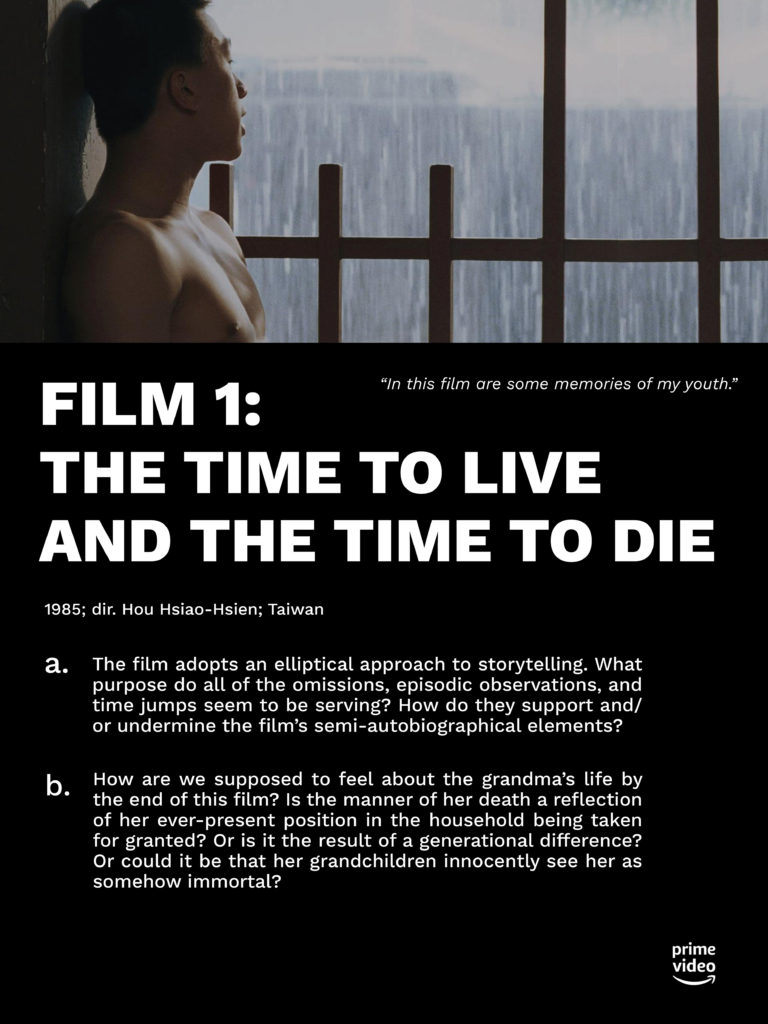 ---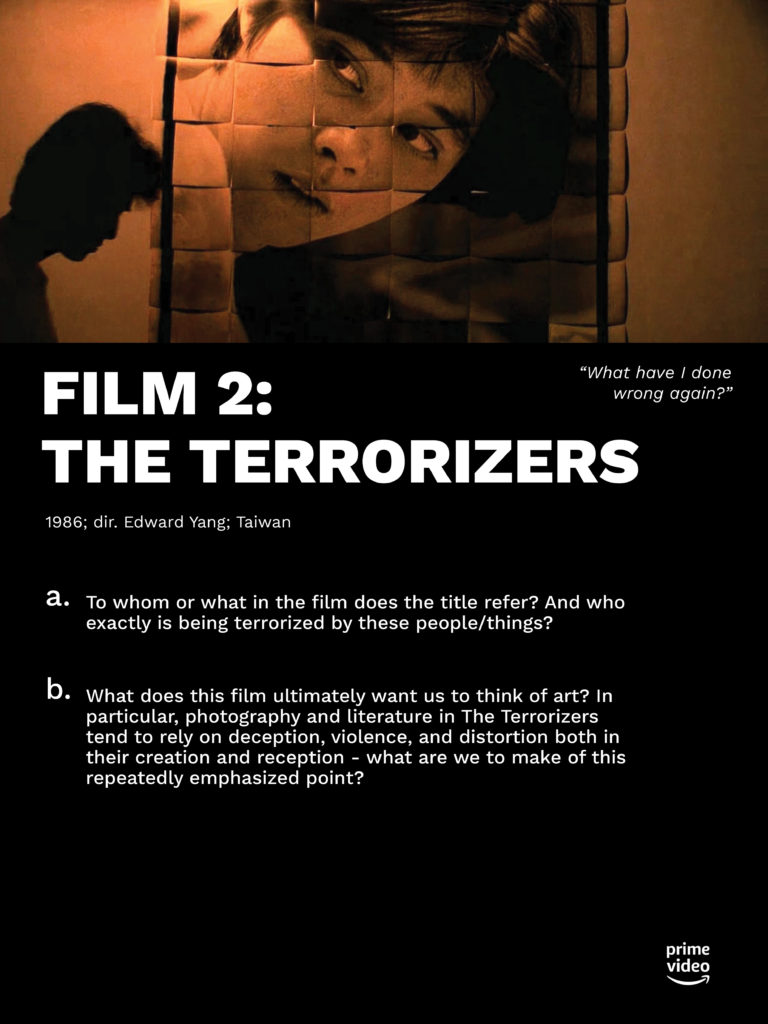 ---
---
---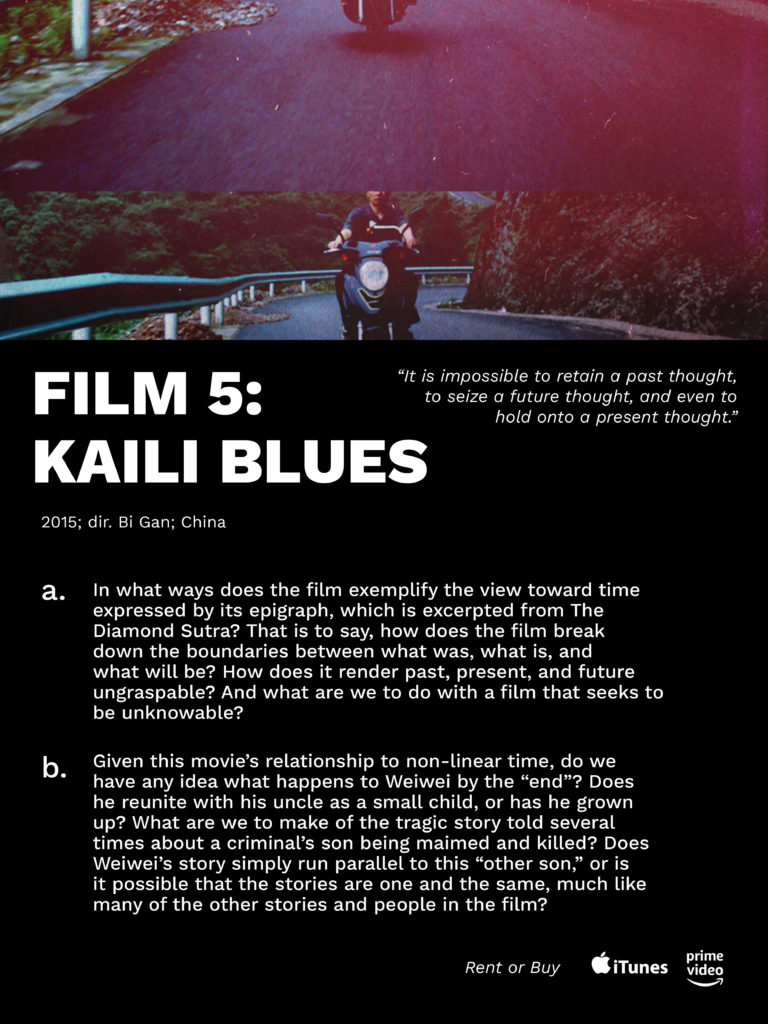 ---