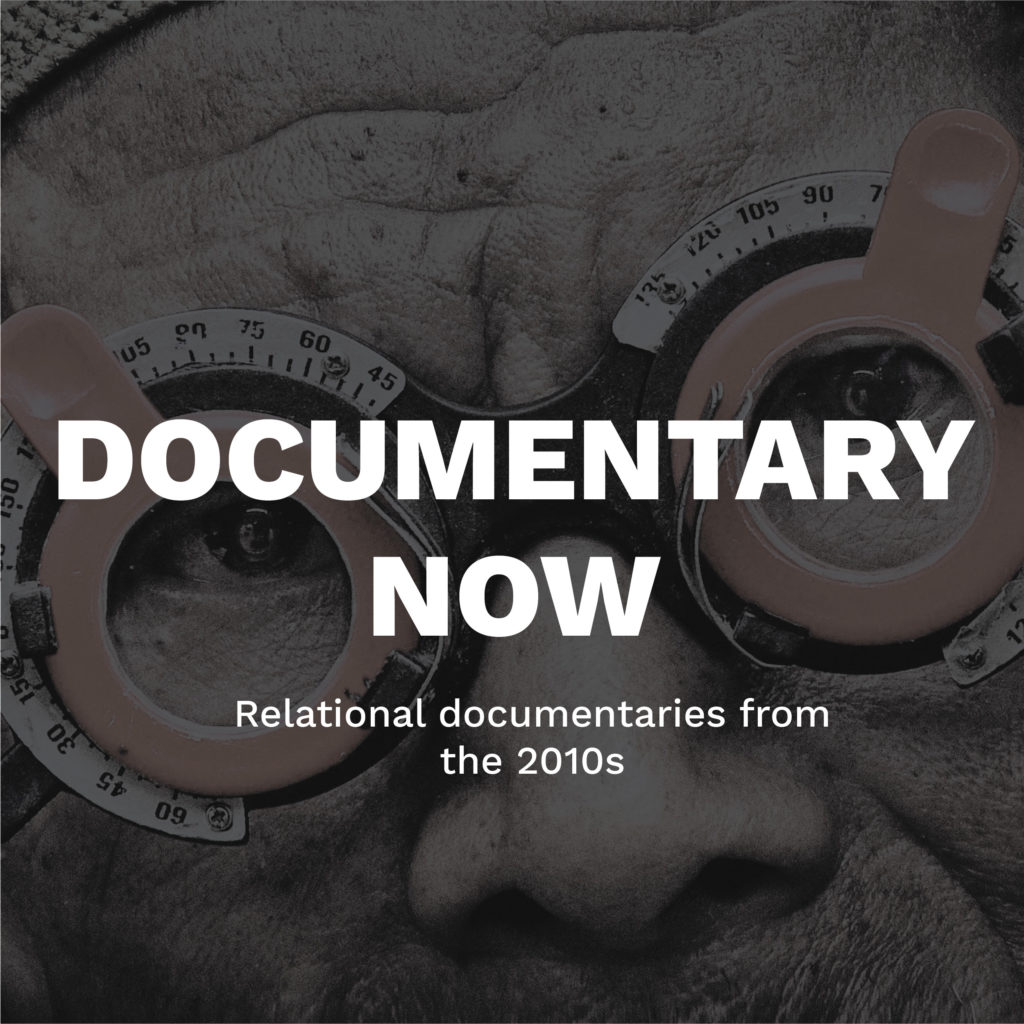 [T]he term "relational documentary" characterizes a stream of contemporary nonfiction media that has emerged as an alternative site of filmic innovation, with considered ethical concerns regarding the people whose lives are represented in the works.

― Faye Ginsburg, "Decolonizing Documentary On-Screen and Off: Sensory Ethnography and the Aesthetics of Accountability," Film Quarterly (Fall 2018)
---
Greetings All!
This week's line-up of films is focused on documentary movies of the 2010s, which has proven to be a decade filled with impressive international non-fiction filmmaking. In fact, there are too many excellent recent documentary films from which to choose when compiling a viewing list such as this, so we've opted to single out those documentaries that we think best exemplify Faye Ginsburg's account of "relational documentary," or non-fiction films that hold themselves accountable to the subjects who appear in them.
Such a notion is certainly not something that necessarily characterized either the origins of documentary filmmaking or the bulk of its history to date. At the very least, one has seldom been able to take for granted that documentary filmmakers honor a sense of responsibility for the people they are filming. Each of the films in this week's list, however, puts such a duty front-and-center, which does not mean that the subjects in these films get the last word (in some cases, that would indeed be a terrifying thought, given, for instance, that The Act of Killing presents us with mass murderers).
What this sense of responsibility means instead is that these films interrogate the very conditions of possibility for storytelling as such. These five documentaries never settle for tidy narratives that place their subjects in a familiar framework. Instead, they seek to hold themselves accountable to the people and situations they depict by directly asking questions of storytelling (as happens most explicitly in the domestic betrayals of The Stories We Tell and long lasting geopolitical stakes at issue in The Unknown Known) or by trying to prise documentary filmmaking loose from narrative altogether (as happens in the surprising free associations of black rural Southern life in Hale County This Morning, This Evening and in the disorienting sea-tossed experiences of a fishing vessel captured by Leviathan).
Our final film of the week, The Act of Killing, is a stunning mixture of both approaches that shows us just how much relational documentary filmmaking is capable of, and if you can only watch one film from this week's list, we strongly recommend it, though please note that it's not for the faint-hearted.
Let's get to it!
---
---
---
Feature Film
VFC TALK SUNDAY JUNE 14 8PM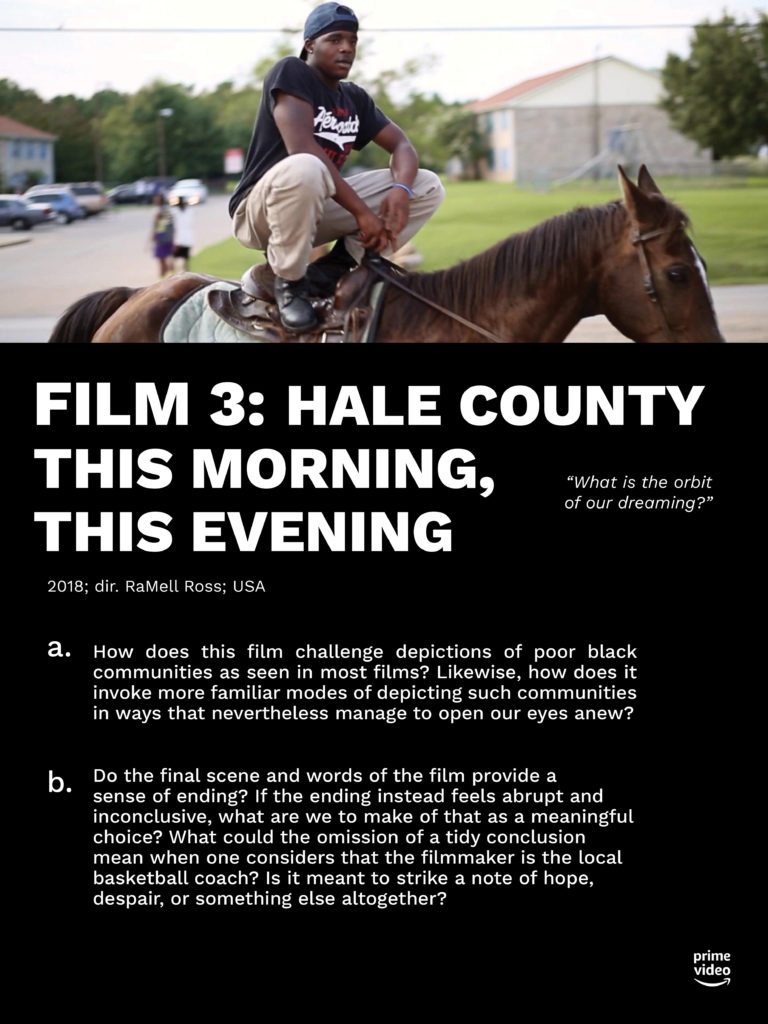 ---
---
---