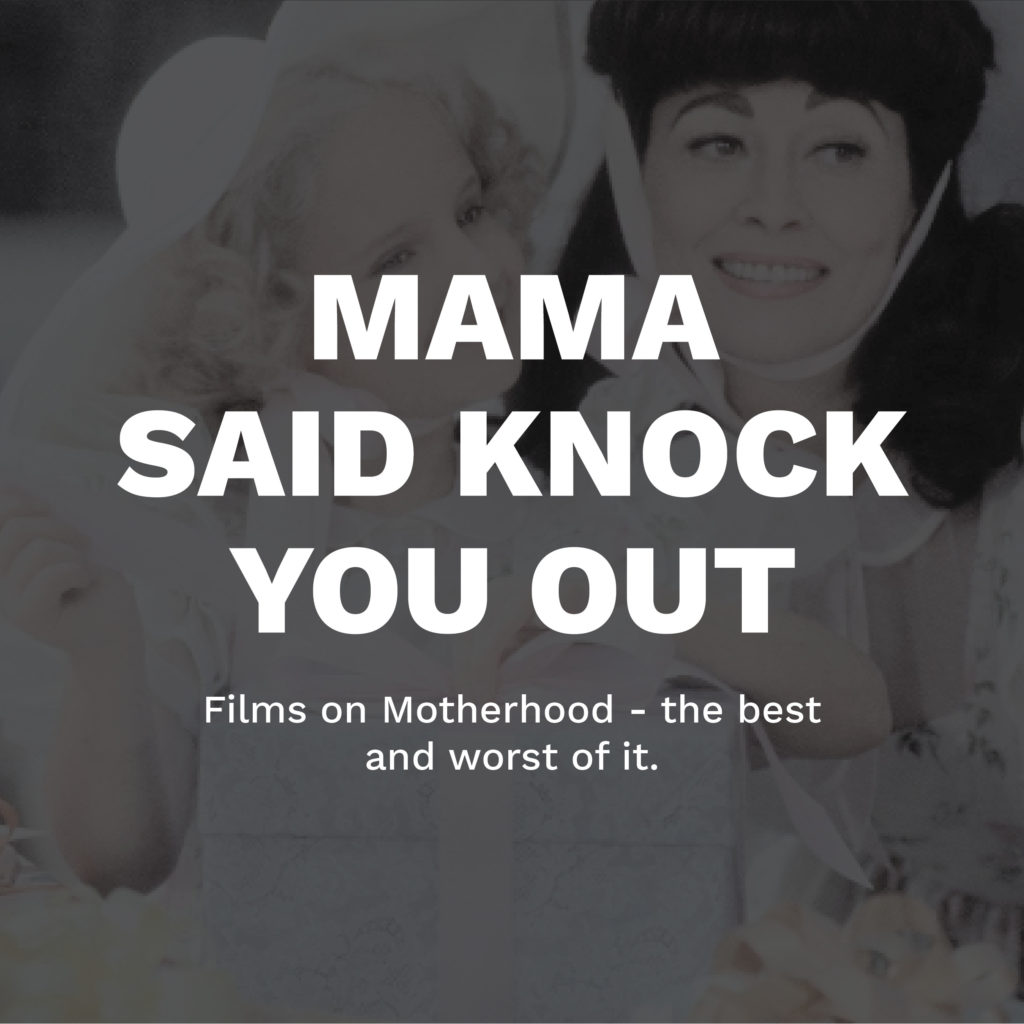 I am all for bigging up the term "good-enough mother." The whole idea of being a supermother—or even worse than that, a superwoman—is equally dangerous. The idea of being good enough and being natural and being authentic and being human is more important, because that is really the job. The job is to model a human being.

― -Tilda Swinton, actress and mother, Vulture, 2011

---
Greetings All, and Happy Mother's Day!
The topic of this week's film list is more often than not split into two categories, which we have squished back together and now hand over to you with a big glass of wine to be swallowed whole: (1) Motherhood, "the hardest thing you will ever do"; and (2) Motherhood, "the most beautiful thing you will ever do."
Not Either/or.
Not Maybe or Sometimes.
Not Have you had your coffee yet?
But BOTH, at the same time, always.
That's a lot of pressure, folks. We humans really only have the ability to feel one thing at a time, and depending on which auntie you're speaking with, what Instamoms you are following at any given moment, and whether or not your toddler is teething, these categories can vacillate without warning.
Motherhood is slippery. More like a lava lamp than a box of chocolates. Not only because everyone's experience and circumstance is different, but also because motherhood necessarily must include other people. These individuals are called children, and our relationships with and to these spiritually autonomous yet completely dependent little humans are what gives the role/job/calling of MOTHER its unpredictable shape.
For our list this week we didn't want to go all Psycho on you any more than we wanted to present you with a bouquet of Steel Magnolias. Elements of horror, bitterness, and enmeshment abound within motherhood just as freely as those of magic, kinship, and support, so we thought it best to represent the glittering grey areas in between the nightmarish and the marvelous.
From the physical and emotional rollercoaster of conception via IVF in Tamara Jenkins' Private Life (2018) to the troubling devotion of a single mother in Bong Joon-ho's Mother (2009), we hope to send our first Mother's Day list out into the community in a spirit of celebration.
Here's to every mama nuzzling her babes to sleep, humming some blasted Frozen tune she can't stand…to every grandma fretting herself into a tizzy over adult children prone to poor decisions…to every woman who has ever placed a child at the center of her own universe, whether they came from her body or not.
Let's get complicated!
---
---
---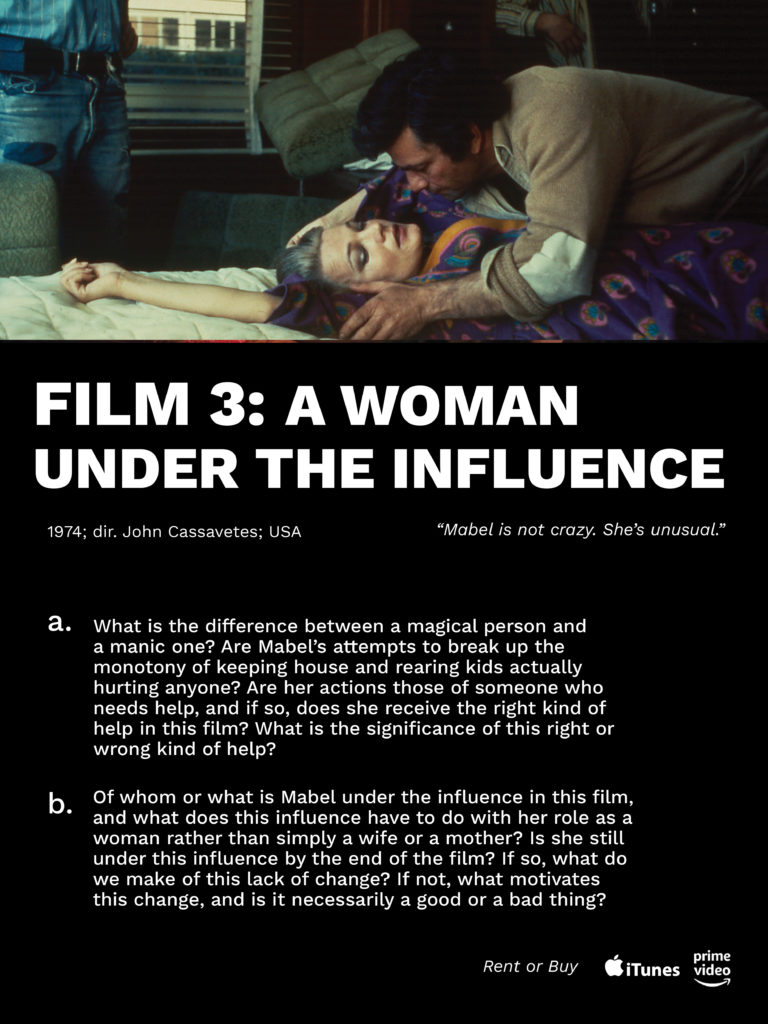 ---
---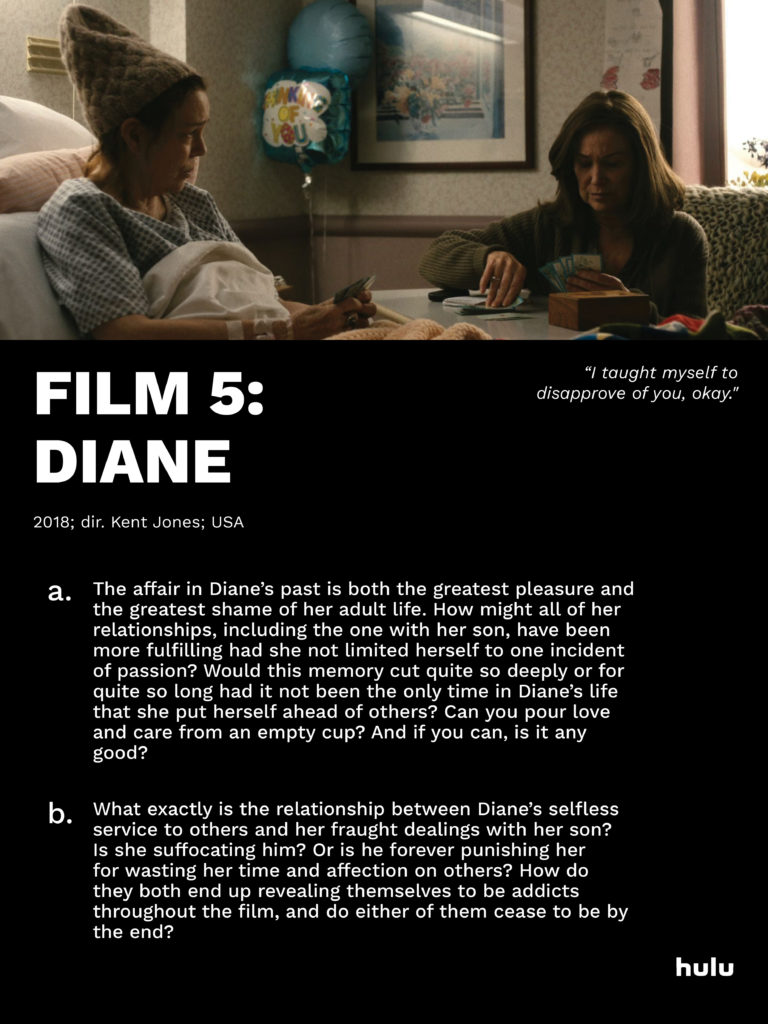 ---