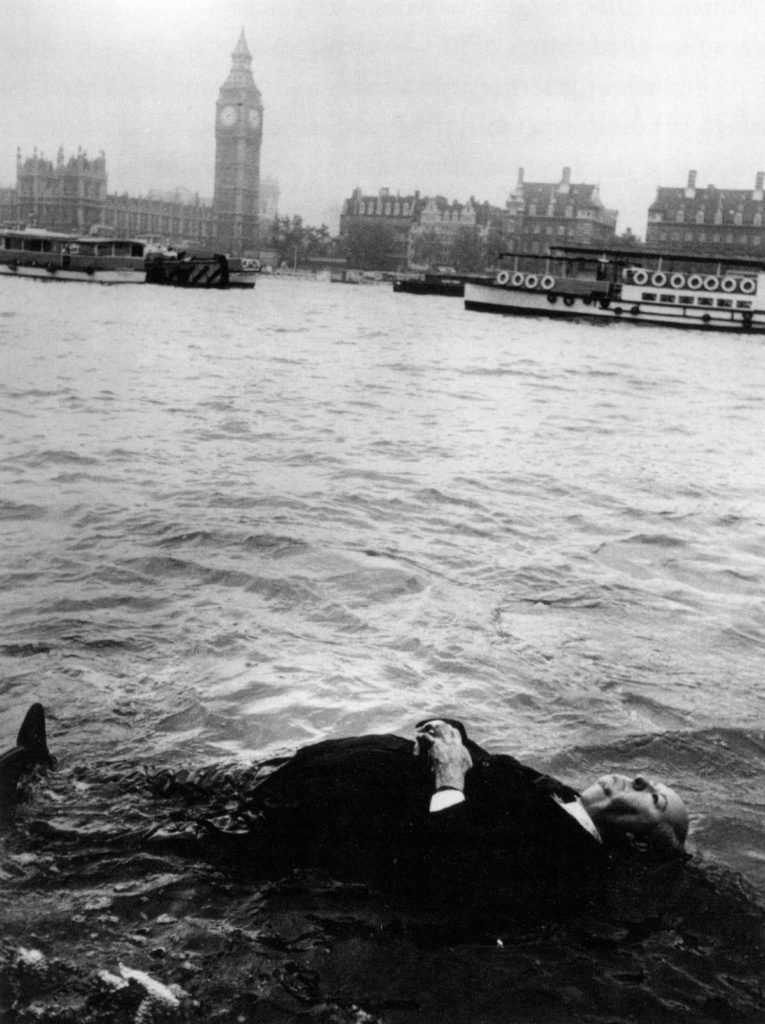 Well, to put it quite bluntly, isn't there a certain incompatibility between the terms "cinema" and "Britain." This may sound far-fetched, but I get the feeling that there are national characteristics―among them, the English countryside, the subdued way of life, the stolid routine―that are antidramatic in a sense. The weather itself is anticinematic.―François Truffaut, Hitchcock/Truffaut (1966)
---
Greetings All,
Had he lived beyond his 80th birthday, Alfred Hitchcock would have turned 121 years old this week, which means that someone born while Queen Victoria was alive is responsible for defining how entire genres of film still get made today. A startling claim, we know, but the rules laid down by Hitchcock for the suspense film still hold, and the birth of the modern horror film occurs in 1960 with a French film, a British film, and an American film made by a British filmmaker named Alfred Hitchcock.
Notwithstanding the famously jowly performance of his accent on American television, it is easy to forget or altogether overlook Hitchcock's British provenance, which is unfortunate given the many remarkable films he made before he ever set foot in Hollywood.
To commemorate Hitchcock's birthday on August 13th this week, and to get us to watch (or rewatch) more of his pre-Hollywood output, we've put together a list of the final films he made in Britain: namely, the four films he made leading up to his relocation to the United States in 1939 and the last film he made in England before his death in 1980. (Soon after World War II, Hitchcock did indeed return to Britain to make two films—a historical thriller called Under Capricorn [1949], which was Hitchcock's first film in Technicolor, and a murder mystery film noir named Stage Fright [1950]—and while both films are well worth your time, they are also a parenthesis in his Hollywood career rather than capstones to his British one.)
These five films manage to remain indisputably rooted in their British context while uncannily anticipating many preoccupations and sequences that Hitchcock would later more famously capture in his American work. Accordingly, our questions this week not only refer to the Hitchcock you're likely to already know but also address issues of national cinema more often than we've opted to do in our other lists to date. The latter is unavoidable when talking about any British film ever made, or at least that's the impression one tends to get when reading even a little bit of the scholarship on British filmmaking, which seems to strike most who write on it as an occasion for reflecting on how a given film functions as an allegory for the state of the British people or for this elusive thing called "Britishness."
To be sure, Sabotage, Young and Innocent, The Lady Vanishes, Jamaica Inn, and Frenzy remain endlessly fascinating as representations of what it means to be British in the 1930s and (in the case of Frenzy) early 1970s, and we've therefore framed roughly half of our questions this week to get a handle on what exactly Hitchcock might have been trying to say about his countrymen and -women in these movies. Thankfully, though, there's a lot more to these films than just national stocktaking, and our remaining questions for the works in this list explore other striking elements of these movies that get us beyond the fact that they were all made in and about Britain.
Note: We would like to warn viewers that the climax of Young and Innocent includes images of blackface. This racist co-optation of "blackness" was unfortunately a widespread element of popular entertainment all over the world well into the 20th century. (And some folks might argue that it is still being used in different ways.) We feel that it is very important to confront images and topics like this rather than shove them under the rug like they never happened.
Let's get to it!
---
---
---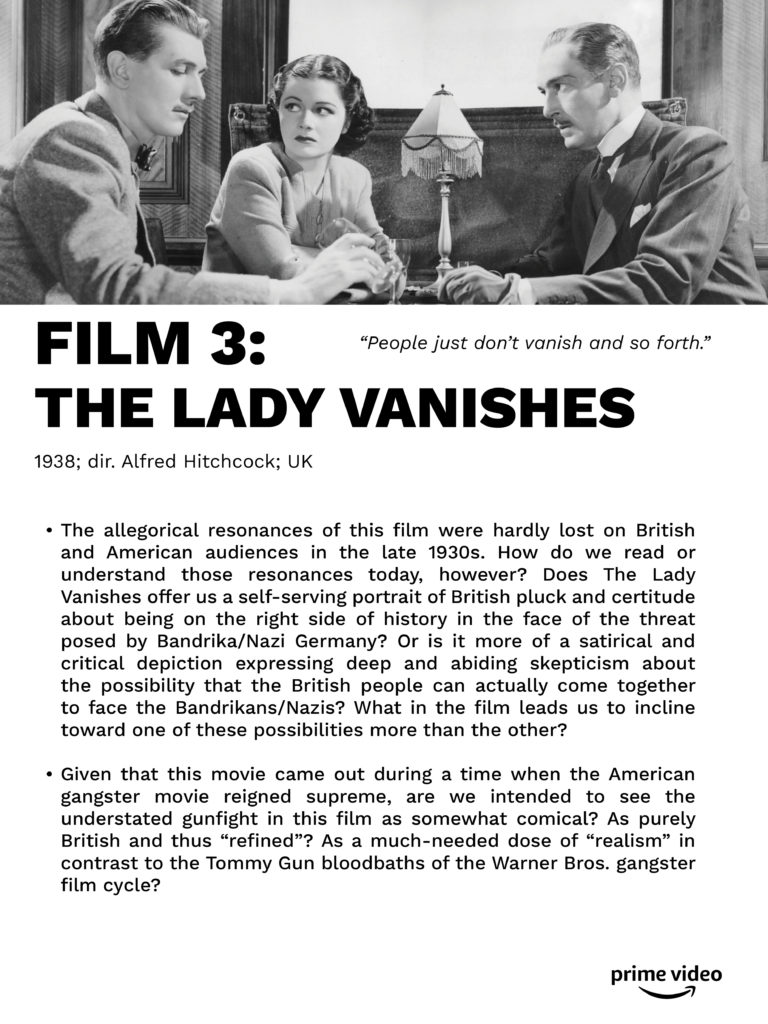 ---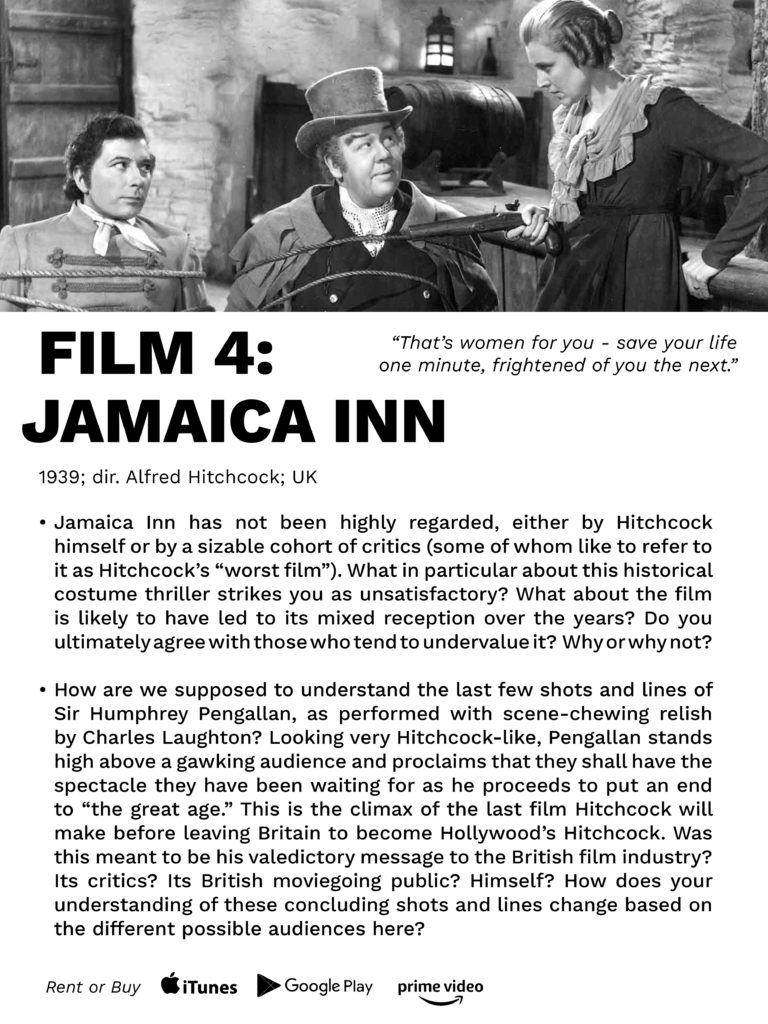 ---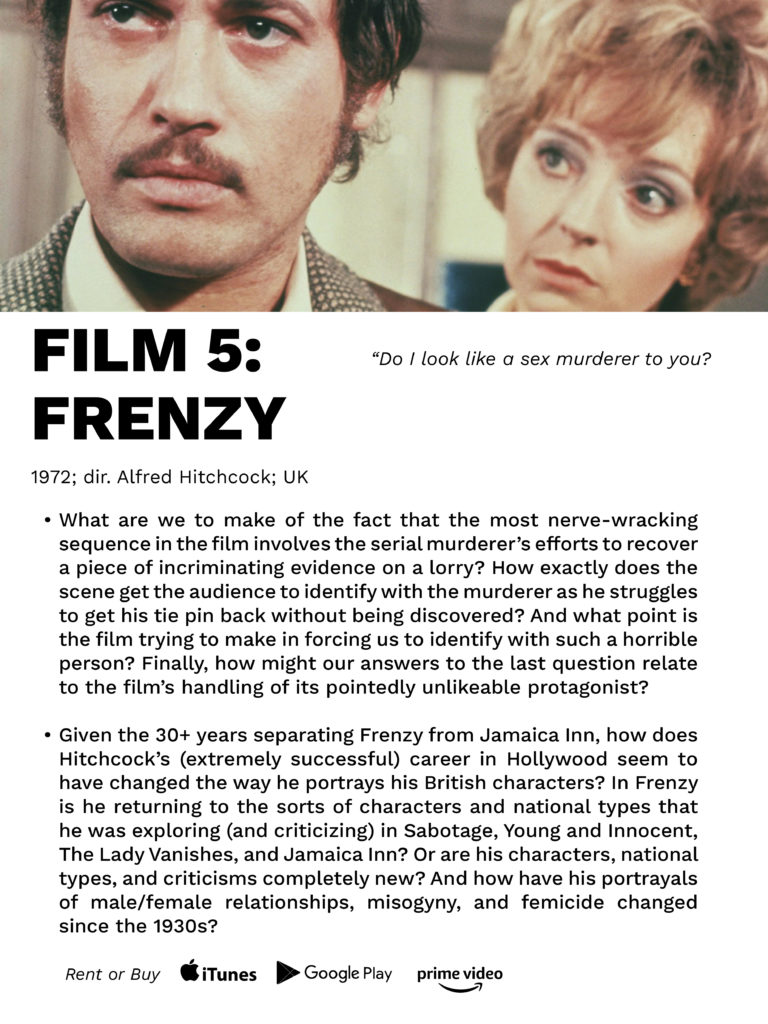 ---