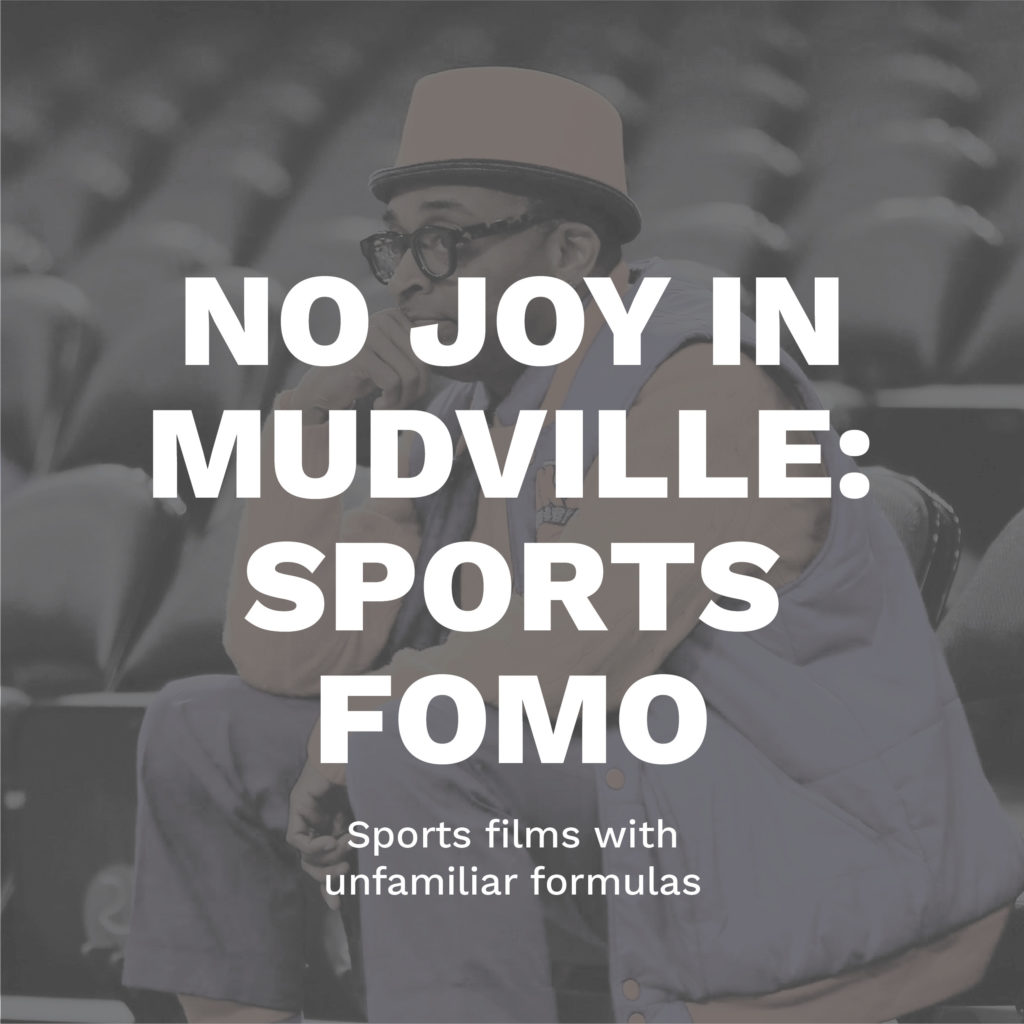 Oh, somewhere in this favoured land the sun is shining bright,
The band is playing somewhere, and somewhere hearts are light
And somewhere men are laughing, and somewhere children shout, . . .

Ernest Lawrence Thayer, "Casey at the Bat: A Ballad of the Republic Sung in the Year 1888″
---
Greetings All,
In addition to wreaking havoc to lives and economic livelihoods around the world, COVID-19 has also put most live sporting events on hiatus for many, many months now. Now that much of the United States is re-opening, despite the alarming recent spike in infections and hospitalizations, many international professional sports leagues are trying to salvage some revenue from either unfinished or unstarted seasons.
After much hemming and hawing, Major League Baseball recently unveiled its plans to hold a 2020 season after all, complete with a summertime (July 1st) start to spring training. The NBA was reported to have entertained some drastic World Cup-like scenarios for resuming the rest of the 2020 season, but ultimately it settled for a more familiar plan when the season restarts on July 30th in Orlando.
The Ultimate Fighting Championship was the first among American professional sports leagues to hold an event, though the images from it were downright eerie. And while a number of events have already been canceled or postponed, the PGA Tour resumed play with the RBC Heritage at the end of June. Perhaps unsurprisingly, one of the players tested positive for COVID-19.
Only the International Olympic Committee has acted to move its central event out of the calendar year altogether, with the 2020 Summer Olympics now set to start on July 24, 2021 in Japan, though even that is conditional on the containment of COVID-19. It is perhaps worth noting that unlike all of the leagues just mentioned, the modern Olympics were originally intended for amateurs, not professional athletes, who until fairly recently were banned from participating in the first place.
In sum, it's a strange time for live sports, and as many of us continue to wait for most seasons and events to begin or start anew, we thought it would be worthwhile to watch some sports movies that don't hew to the familiar formulas (namely, victory in spite of or because of adversity) with which we most commonly associate them. Instead, the movies we've picked are all about the cheaters (Eight Men Out and Icarus) and losers (Hoop Dreams, Warrior, and Tin Cup), and as such, they push the traditional sports film narrative toward unexpected ends and into unaccustomed shapes (though, regrettably those shapes still don't tend to take the female form [shout out to A League of Their Own]) .
Whether they're working to get you to empathize with swindlers and dopers, to reconsider the value of organized youth sports, to realize brotherly love sometimes can only be expressed through a broken arm, or to witness the achievement of immortality by failing again and again and again, these five films are apt reminders that sports (and sports movies) don't have to continue to be what we thought they were, which is a lesson the MLB, International Olympic Committee, NBA, UFC, and PGA are all learning the hard way.
Let's get to it!
---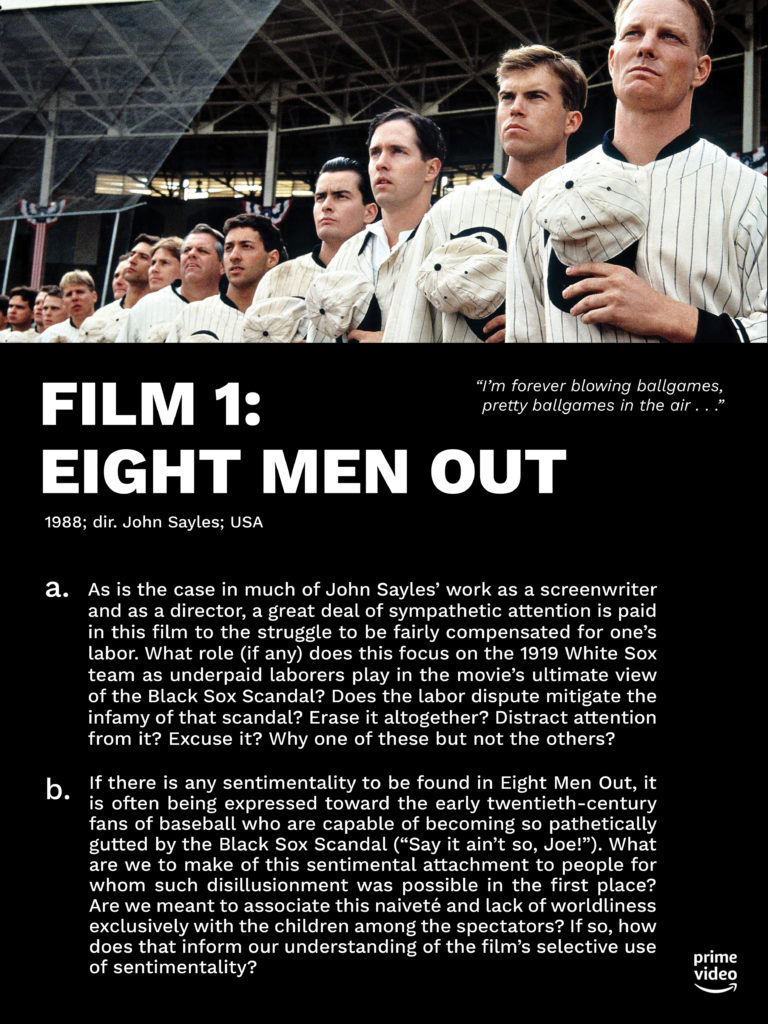 ---
---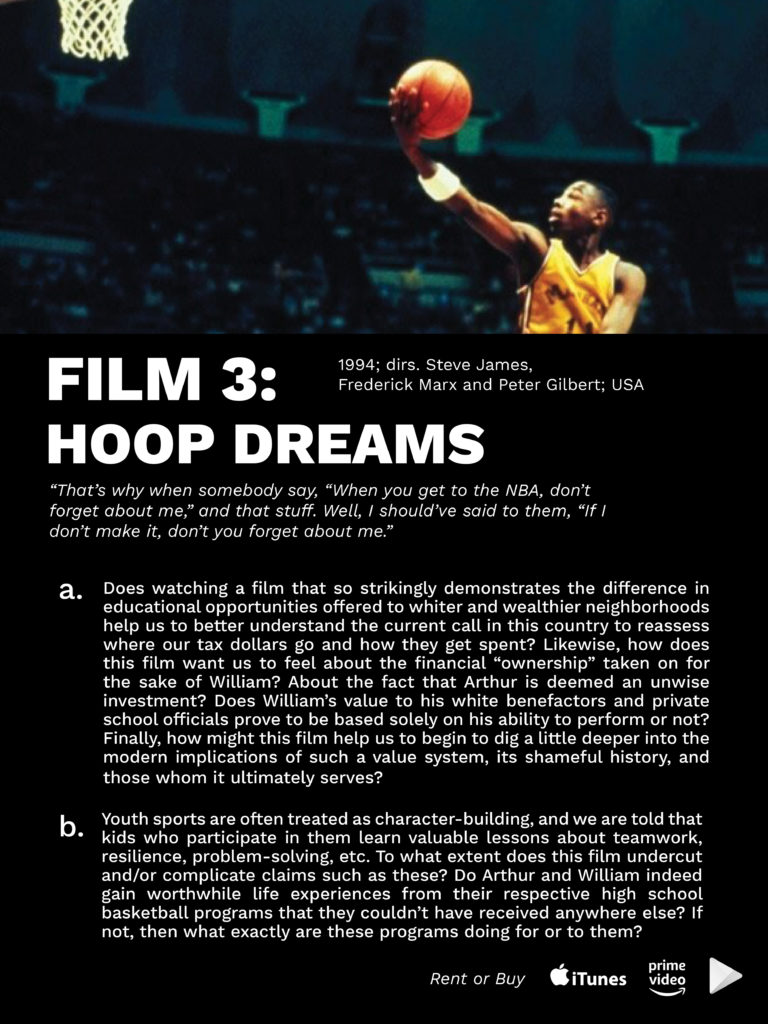 ---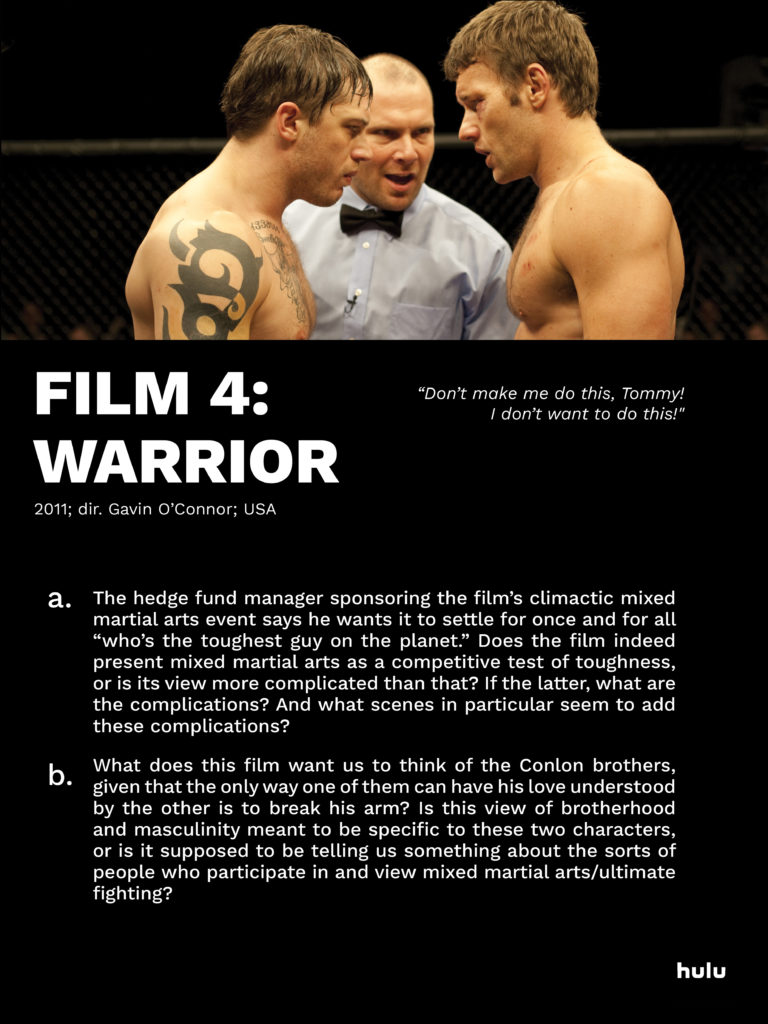 ---