Winter weather has come to Mariposa. A couple weeks ago we had our first snow and after a few hours outside throwing snowballs and building snowmen, my little one was ready to head inside and warm up….then she got bored, but to my great surprise she didn't immediately request a movie. So, I started to take stock of all the things I could do with her inside. After spending the entire sunny season outdoors and on the road, I discovered that I didn't have a lot of ideas for project she could do inside – which, given the fact that I have worked in youth art programming for the past decade, is downright shameful. So I started a list and I am sharing it with you – because as all you parents know, the holiday break is quickly approaching and you, too, will have kids around with two weeks of free time on their hands. Most of these are pretty easy, but for you more ambitious individuals I tossed a couple involved projects into the mix. Also, I focused on the visual arts/photography, but here's one of my favorite parent/kids collaborative music project.
1. Composite animals  – You need two or three people for this one. Fold a piece of paper into thirds (as you would a letter). On the top panel have one person draw the head of an animal/creature, have the second person draw an animal body on the middle panel, and the last person draw legs and feet on the bottom panel. The results are significantly more hilarious if the three artists don't know what each other contributed to the drawing. This sounds simple, but it will keep kids, and adults, going for a long time.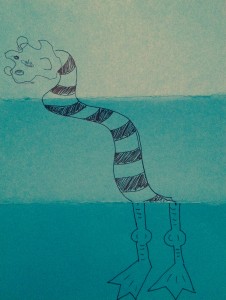 2. Ultimate Roller Coasters — Give your kid(s) (between the ages of 5 and 10) a piece of paper and a pencil and ask them to draw his/her ultimate roller coaster – encourage the inclusion of zombies, shark pits, volcanoes/hot lava, lasers, etc. You will be surprised how much thought they put into this and the amount of time they invest in their design. Be prepared to provide graph paper as their blueprints become more precise.
3. Surreal Collage – Find 8 – 10 images from print media (or just pull some weird stuff from the internet) and have ask your kid(s) to come up with dreamlike image. Or have them paint or draw a trippy background for an image they cut out of a magazine (or better yet, took him or her self).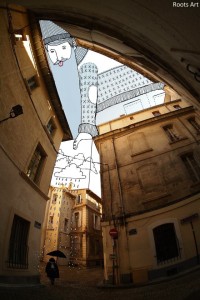 4. Jumping Photos – Photograph your kids jumping. No joke, they will totally buy into it and it will help them burn off energy. Then create a quick slide show with the photos and watch the kiddos crack up. This simple activity pays homage to a great photographer, Phillipe Halsman and kids usually get a kick out of his photos (yep, that's Nixon!) – if you have time show them some Halsman and Natsumi Hayashi photos.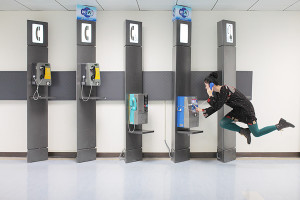 5. Funny Photos – give your kids your phone/camera/ipod and have them take photos that play with perspective or have them incorporate objects in the background with their subjects (a telephone pole sticking out of someone's head, etc.) Your kids will be working on composition and framing without even knowing it.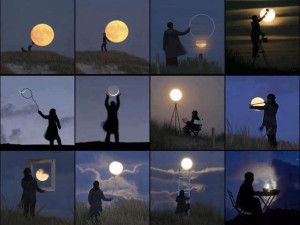 6. Prints – Get some easy print making supplies (soft linoleum, a brayer, carving tools, and water-based paint) from a local art store and depending on your kids age and abilities have them (or you) carve out a simple design. Then let them get down to business making multiple prints on card stock. If you are lucky you will get enough successful attempts to cover your stationary needs for the year.
7. Color Wheel – This is a classic art lesson that deals with primary colors (red, yellow, blue), secondary colors (orange, green, and violet), and tertiary colors (red-orange, yellow-orange, yellow-green, blue-green, blue-violet, and red violet). Get a tube of blue paint, a tube of yellow paint, and a tube of red paint, grab a pallet, draw a circle and divide it into twelve slices and go-to-town mixing paint. If you are feeling really ambitious you can introduce the idea of complimentary colors (colors directly across from one another on the color wheel), analogous colors (colors next to each other on the wheel), and the concept of warm and cool colors.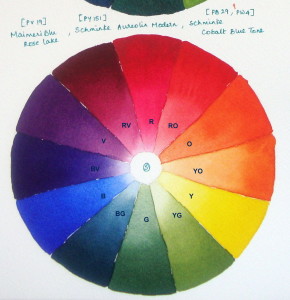 8. Cyanotypes/Sunprints –For this you need to purchase a sunprint or cyanotype kit which is basically paper treated in such a way that it becomes sensitive to light (like old school camera film). On a sunny day, find some interesting objects – lace, animal cutouts, plants, transparencies or old glass negatives if you have them, etc. Have your kids QUICKLY arrange the items on the light sensitive paper and then set it out in the sun. Within in 5 minutes the sun will have exposed the paper. Once the paper has been properly exposed bring it back inside and fix it with water.  Science + Art!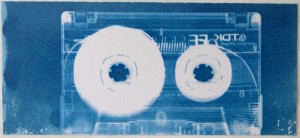 9. Camera Obscuras – Here's another great science + art project. Turn your room into a camera – seriously. Just watch this video.
10. Stop motion film – This is a good one because it requires your kids to plan out and conceptualize the entire project before they start (so important!) plus there are many free apps you can get on your phone to create a stop motion film so it doesn't have any material costs. If they take to this kind of project they may be creating stuff like this before you know it.