The Jespersons at Music on the Green
June 3, 2022
@
7:00 pm
–
9:00 pm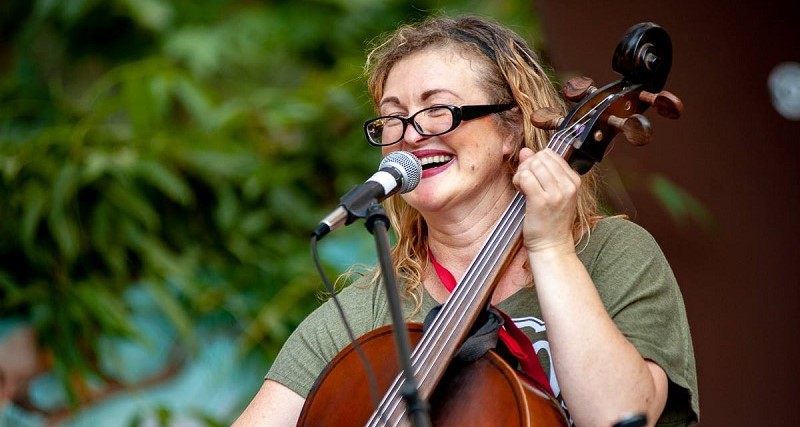 Kick off the first Music on the Green concert of the season with The Jespersons! This husband and wife folk duo have a rare chemistry only family bands seem to posses. Their music is lush with vocal harmonies and inspirational instrumentation. Kaye Jesperson, who grew up singing and playing guitar in Australia with her mother and sisters, is the lead vocal and has a strong sultry voice reminiscent of Janis Joplin, but more on the jazzy side. Kaye is a multi-instrumentalist playing cello (mostly in a pizzicato style) and guitar.
Jared Jesperson is also a multi-instrumentalist, playing mandolin and guitar. Jared migrated to Mariposa from Orange County, California, where he was heavily involved in the jam music scene. His various bands opened for many big name acts, and were considered a staple on the SoCal club circuit. Over the years Jared has honed his Mando and guitar skills and is considered one of the finest players in the Mariposa and Sierra Nevada music scene.
Tips for the performers will be solicited, encouraged, and appreciated. All performances begin at 7:00 P.M. (unless otherwise noted) at the Mariposa County Art Park, located on Hwy. 140, between 4th and 5th Streets, in historic downtown Mariposa, CA. Parking is available along 5th Street and the lower 5th Street parking lot for accessible pedestrian path through the Mariposa Creek Parkway entry.