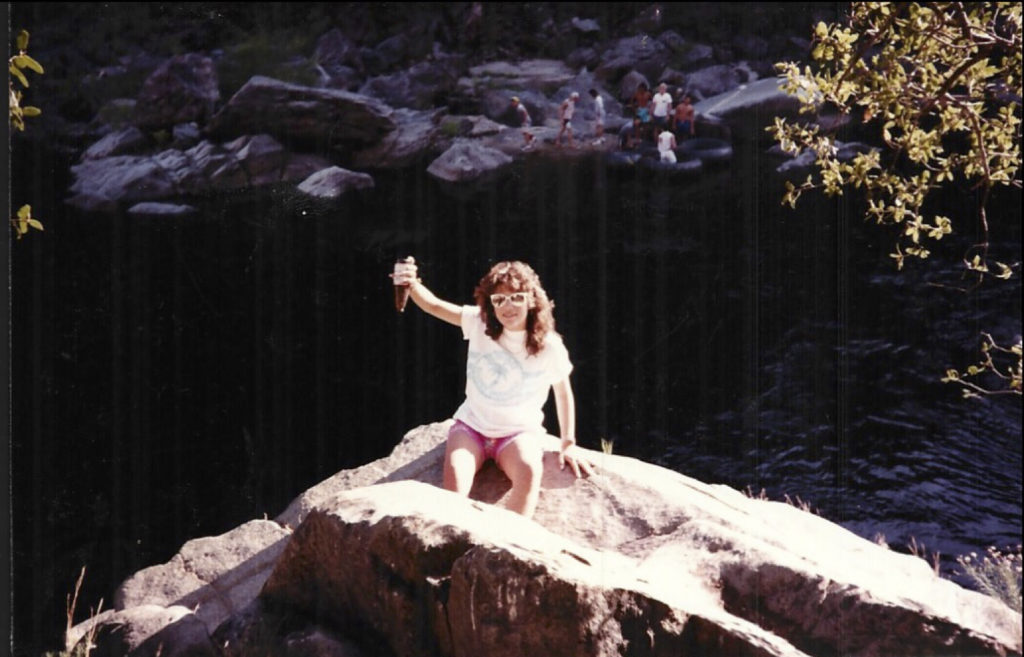 "The Merced River has always been a treasure between the beauty and the recreation it provides."

Alicia has lived in Mariposa for 43 years.
---
Do you have a place in Mariposa that's dear to your heart?
To keep us connected during this time of social distancing and as part of our work developing a Creative Placemaking Master Plan for Mariposa County, the Arts Council is launching a community project called This Must Be the Place, which captures Mariposa's community members in their favorite local places or at their most-loved events.
Here's what to do:
Email us a photo of your favorite place or event in Mariposa County (just one). We're looking for anything from zany snapshots from a family fishing trip at the River to vintage pictures from a favorite event at the County Fair.
Or get your artistic groove on and go out and create something new.
SUPER IMPORTANT – Someone must be in the photo. We want to see people in places, rather than just landscapes.
In your email, please include:
Your name
A 1-2 sentence caption explaining why you shared that photo
How long you've lived in Mariposa
Your age (optional and not shared publicly, but helpful to us if you are so inclined)
A .jpg or .pdf attachment image (high resolution preferred)
Email alternatives:
Hashtag a photo on social media #ThisMustBeThePlaceMariposa
Mail us a photo with a return envelope to: Mariposa County Arts Council, P.O. Box 2134, Mariposa, CA 95338 – we'll scan your photo and mail it back to you.
We'll be collecting these photos through May 30 and sharing them on social media and other creative projects throughout the rest of the year and beyond. The more people who participate, the better this project will be!
---
Please send your photos to Alicia Rodriguez at rodriguez@mariposaartscouncil.org
---
IMPORTANT NOTES: 1. If you do create a new photo, please be safe and practice proper social distancing. 2. Legal disclaimer for this project below.
This Must Be the Place disclaimer – by submitting your photograph, you hereby give Mariposa County Arts Council the unqualified right to use your likeness, image, photo (collectively, "image"), without compensation, for broadcast, exhibition or marketing in any medium and to put the finished product to any legitimate use without limitation or reservation. You hereby waive, release and forever discharge Mariposa County Arts Council from and against any and all claims or actions arising out of or resulting from any use of your image. Mariposa County Arts Council shall not be obligated to use, and may elect not to use, your image.