The Treetop Gallery currently features a new exhibition featuring artists such as: Trowzers Akimbo, Jackie Baxton, and Ryan Alonzo.
The work of local artists Ryan Alonzo (photographer), Jackie Baxton (sculptor) and Trowzers Akimbo (painter) go on display Friday, July 6, 2018 at the Treetop Gallery located in historic downtown Mariposa (5009 Hwy 140, Mariposa CA).
Traveler, adventurer, author & photographer Ryan Alonzo has been working and living the Yosemite life for the past 14 years. It was the incredible beauty and grander of Yosemite National Park that first inspired him to pick up a camera. Through his lens Ms. Alonzo captures the beauty and majesty of Yosemite and the Sierra Nevada mountains. He is currently working on his 3rd book about Yosemite, focusing on the High Sierra of the park for the Yosemite Conservancy (out 2019).  His photography has been published in the US (Rock & Ice, Climbing) and internationally. He spends his summers in Yosemite and winters traveling and exploring the world.
Jackie Baxton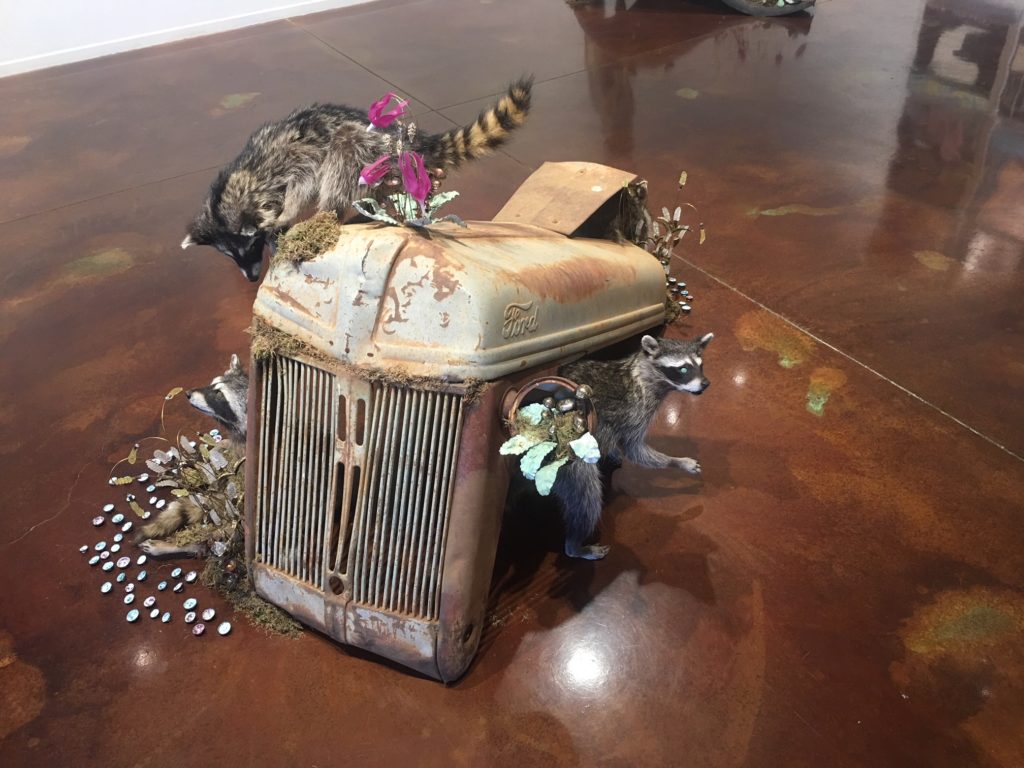 Ms. Baxton's work reflects mythos, not knowing one's own past and the observations of the world that she lives in. Her work helps her navigate through dream states and a very small known ancestry past. Mythology is how people tell their peoples stories and she is creating her own mythos. Her inspiration comes from Native American stories and the American frontier in the iconic Western movies.  Weaving together these dialogues she creates a new narrative that belongs to the natural world. She conveys these stories through taxidermy, wood burnings, casting and using found objects.
Trowzers Akimbo
Growing up in Los Angeles' Venice Beach, Trowzers Akimbo was inspired by the bohemian artists that surrounded his family and taught at his local high school. Immediately drawn to the visual arts, Trowzers earned a BFA from CalArts and enjoyed a long career as a graphic designer, illustrator, and engineer before retiring to Mariposa and taking up painting and teaching full time.
This exhibition will run at the Treetop Gallery from July 6, 2018 through September 2, 2018.
---
The Treetop Gallery
Our newly designed exhibition schedule will feature a select pair or group of artists for several months at a time. The Arts Council is eager to allow local artists an opportunity to showcase the scope of their work, versus one or two works seasonally. The Treetop Gallery features the work of local artists and curated exhibitions, and is designed to be both a retail gallery and a space that facilitates multiple avenues for engagement with the visual arts. The Gallery is located at 5009 Highway 140, Mariposa, and is open Monday through Friday from 9 am to 5 pm and may be accessed on the weekends through the entrance to Chocolate Soup (downstairs).
The Treetop Gallery is proud to support
the work of local artists: