Every Friday and Saturday evening during the summer months (in 2017, June 2 – August 26) the Mariposa County Arts Council hosts Music on the Green Summer Concert Series in downtown Mariposa's outdoor Art Park. These free concerts begin at 7pm and feature folk, bluegrass, rock, jazz, reggae, country, and world music bands hailing from the Sierra Nevada, Central Valley, and San Francisco Bay Area, bringing together both local and visiting concertgoers of all ages. This program is produced by Ronnie Sweeting.
The Art Park is located at the intersection of Highway 140 and 4th Street.
A blanket or low lounge chair are the best seating options for performances. Ample parking is available on 5th Street. A short stroll along the Mariposa Creek walkway also provides handicapped access.
A printable schedule can be downloaded here.
More information about most of the bands can be found below:
Friday
June 2
Nicholas Lefler
A modern one-man band, Nicholas mixes live loops of guitar, bass, and percussion, mixing a fusion of Latin, Flamenco, Classical, Jazz and World Music.
Saturday
June 3
Soul Galaxy
Blues & Jazz featuring NoCal guitar legend Tim Hagar, L.A. drummer Jon Kidd w/pro guests.
Friday
June 9
Hilltop Howlers
A debut of a roots music collective, featuring pure

 Old Timey/Americana with traditional instruments.

Saturday
June 10
Franklin & Friends
Playing original music in a cowboy jazz, folk rock style this band has a unique musical heritage from the coast to the Sierra foothills.
Friday
June 16
Arroyo/Little Tiger
Little Tiger is Adam Burns (Bootstrap Circus) and wife, Mandy Vance's synth pop duo. Arroyo is a collaboration of local bands, creating a one-of-a-kind upbeat type of country rock music, veering occasionally into power pop and 70's style arena rock.
Saturday
June 17
Trance Mission Duo ft. Stephen Kent and Beth Custer
A unique Aboriginal, African and European fusion. Their rhythmic, trance-inducing music for didgeridoo, drums and synthesizer makes a perfect soundtrack.
Friday
June 23
The GrassKickers
Traditional, Contemporary & Original Bluegrass group from Fresno returns after a long absence from the Art Park Stage. A stand-out of several Music on the Green concerts, past audiences have delighted in this band's tight vocal harmonies, instrumental prowess, & keen sense of humor.
Saturday
June 24
Steve Johnson & Those BobTones
International Blues guitar star (voted best Blues Guitarist by the editors of Guitar Player Magazine in their 25th Anniversary Edition) & recording artist Steve 'Mouse' Johnson has returned to his home-state of California after over 30 years based in NYC. Mouse & the Bobs – the Merced band he started out with 36 years ago – have graced the Art Park Stage many times since 2004, each time thrilling the audience (often in record breaking numbers) with their world class, hard driving sound.
Friday
June 30
Green Machine
California's premier Reggae/Jam Band combined with radical light show."
Saturday
July 1
Mariposa Symphony Orchestra
Concert at the Mariposa County Amphitheater (ticketed event) – No concert at the Art Park."
Friday
July 7
Blue Skies Trio
Regional collective of seasoned professionals playing instrumental Jazz standards, featuring guest vocalist.
Saturday
July 8
Danny Millsap Band
Madera County's premier 'old-school' Honky Tonk group returns with a special tribute to Johnny Cash.
Friday
July 14
Cottonwood Creek
This dynamic local Americana duo has played CMT, Nashville, Texas & venues countrywide.
Saturday
July 15
The Shakers
Just added due to a cancelation,The Shakers make their debut, providing a real roots rock experience.
Friday
July 21
The Trespassers
The pride of the Sierras playing original Gypsy/Bluegrass/Cali-Folk music. Cancelled due to Detwiler fire.
Saturday
July 22
Mike Hammar & The Nails
Electric Blues recording artists fronted by homegrown Native American singer/songwriter. Cancelled due to Detwiler Fire.
Friday
July 28
Before Perils
Acoustic Music taken to a new realm, cross-fusion styles of all 4 members mold into a refined, mature sound of beauty, yet beastly power!
Saturday
July 29
Saltwater
From bluegrass to rockabilly, from jam bands to shoegazing—Saltwater produces a sound that's solidly their own for their Music on the Green debut.
Friday
August 4
Meltwater Bridge
Yosemite Song Writer Retreat producer Gail Dreifus's newest group performing her own original Neo-Folk.
Saturday
August 5
The Jespersons
Indie-Folk duo/multi-instrumentalist married couple featuring their original material, in a special, full-band performance.
Friday
August 11
Bodie 601
Named after the historic ghost town, this popular, Eastern Sierra based, progressive New Grass band, features Amy Grahek's electric fiddle & three women harmony vocals. Grahek's processed EFX driven electric violin & dynamic stage presence wowed audiences 3 years ago, when she appeared with her band The Core Shots. Expect more of the same from Bodie 601.
Saturday
August 12
Cloud Ship
Cloud Ship have found and perfected a sound that toes the line between roots-rock and modern rock. Heavily influenced by grunge, alternative, and prog, the band use multitasking and fluid songwriting to create a sonic experience that you would expect from twice as many members.
Friday
August 18
Jeffery Kile Revue
Roots rocker Kile, a veteran of Music on the Green with his band The Rhythm Addix, returns after sabbaticals in India bringing a fresh approach to his rhythm and blues.
Saturday
August 19
Bootstrap Circus
Adam Burns' popular super-group playing their original Rock & Ska w/E. Euro influences.
Friday
August 25
Good Medicine
California's premier Folk-A-Delic performance/recording artists in full band, quintet mode – the full dose. This perennial favorite will be performing Originals written by the core duo (Frank & Deb Sipes) & deep cut covers, arranged & charged up by the bigger band's organic, soulful style. A Music on the Green tradition for 26 years.
Saturday
August 26
Roger Perry Group
A Fresno music scene icon, this singer/songwriter/interpreter has a voice like Roy Orbison and is a sublime guitarist.This gifted talent will be closing the 2017 concert season with intimate & supreme performance.
Special Thanks to Our Sponsors
Performances are made possible by support from Mariposa County, the California Arts Council, National Endowment for the Arts and the following loyal sponsors: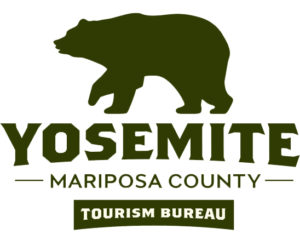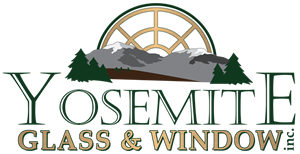 Carol Johnson
Don Melcher & Saralynn Nusbaum
Chris Hutcheson
Freeman & Seaman Land Surveyors
Starchman & Bryant Attorneys at Law
Meadow Creek Ranch Bed & Breakfast
Music on the Green and Cousin Jack
Known as a "One Man Happiness Festival", Cousin Jack Franklin was a minstrel, street musician, promoter, "tuistinairist" and beloved by the community! Born in Iowa in 1929, Cousin Jack came to San Jose in the late 30's. He played big band trumpet in the late 40's and 50's, owned the famous "Jack's Record Cellar" in San Francisco, he was a long-time member of the "Marsh Flat Ramblers", a folk singing group in the Bay Area, and a regular performer with the Harvest Festival for 15 years. In 1989 he opened Cousin Jacks Music/Dolls by Alinda in Mariposa.
Cousin Jack loved Mariposa, and loved making Mariposa visitors remember their trip-sharing samples of gold, coins from all over the world, balloon sculptors and spontaneous performances, Cousin Jack was instantly loved. In gratitude to Cousin Jack and Alinda, for being a positive representative of Mariposa, sharing their smiles, spirit, good cheer, support, energy and expertise so generously, Cousin Jack was named "Honorary Mayor" and Good Will Ambassador for Mariposa.
Cousin Jack's birthday celebrations were a time of year to gather the community, play some music, have fun, and raise funds in support of organizations such as the SPCA. This free-spirited musician, who picked a 1920's Montgomery Ward Parlor acoustic guitar, dulcimer, harmonica and that throwback banjo, played for anyone who would listen! Cousin Jack could play "Mary had a Little Lamb" on virtually any instrument for local youth. He spent many hours volunteering in the schools giving free music lessons to children, and supported many local organizations.
Cousin Jack and a group of business owners influenced the County to purchase vacant land on Hwy 140 and 4th Street to become an Art Park. Cousin Jack's dream became a reality in 2004 with the new Mariposa County Art Park. It is a beautifully landscaped natural amphitheater with a small stage. For the 2005 celebration for Cousin Jack, the Mariposa County Arts Council was pleased to dedicate our Summer Music series in his honor. Music on the Green is well known as:
"Cousin Jack's Music on the Green"
Save
Save
Save
Save
Save
Save
Save
Save
Save
Save