Each summer the Mariposa County Arts Council, Inc. is pleased partner with Mariposa Parks and Recreation to offer music and visual arts classes to youth enrolled in the Parks & Recreation Summer Day Camp. While the Arts Council has provided art programming for the County's summer camp program for many years, the support from new grants in 2017 provided an opportunity to significantly deepen the program, allowing for 6 solid weeks of sequential art learning, at no additional cost.
---
Summer Art Camp 2017
 Mariposa High School Drama and English teacher and published playwright, Bryan Starchman, led a Theatre Workshop where Camp kids explored traditional stage theatre, puppetry, improvisation, and acting essentials.  Adam Burns of Bootstrap Circus and The Beat Harvest, provided a Music Workshop where Art Camp kids wrote, sang, and recorded their own original song with musical instruments made from recycled materials and trash. Their song, "What's Waiting For Me?" is available for download here, with all proceeds aiding the Mariposa Community Foundation for Detwiler wildfire victims.
Press:
Work from past years: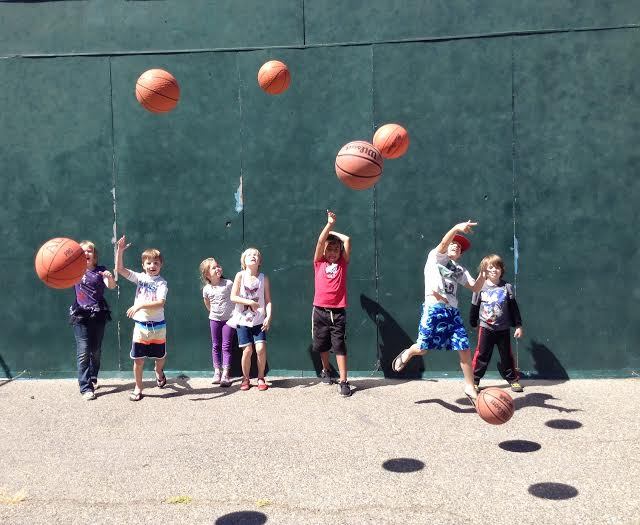 The Day Camp Daily, an online newspaper created by talented young photojournalists, ages 7 to 12 years of age, focused on documenting the first week of day camp at Mariposa Parks and Recreation.
For two weeks in 2016 summer, children at Summer Art Camp had the opportunity to learn basic acting skills with Fred Friedland, a retired theatre arts professor. He taught classes using scenes from his original children's play, The Planet of Zargwarp. This play explores the themes of family responsibility, social behavior, and the importance of using one's imagination.
The two week workshop culminated in a live performance in front of family and friends
Give a listen to these two sound recordings, covering the Lumineer's song "Hey Ho," made by our campers.
Here is the recording made by the 7-9 year olds.

And, here is the recording made by the 10-12 year olds.

Stop motion shorts: