Date/Time
Date(s) - 12/14/2017
4:30 pm - 6:00 pm
Location
Treetop Gallery, Mariposa Arts Council
Category(ies)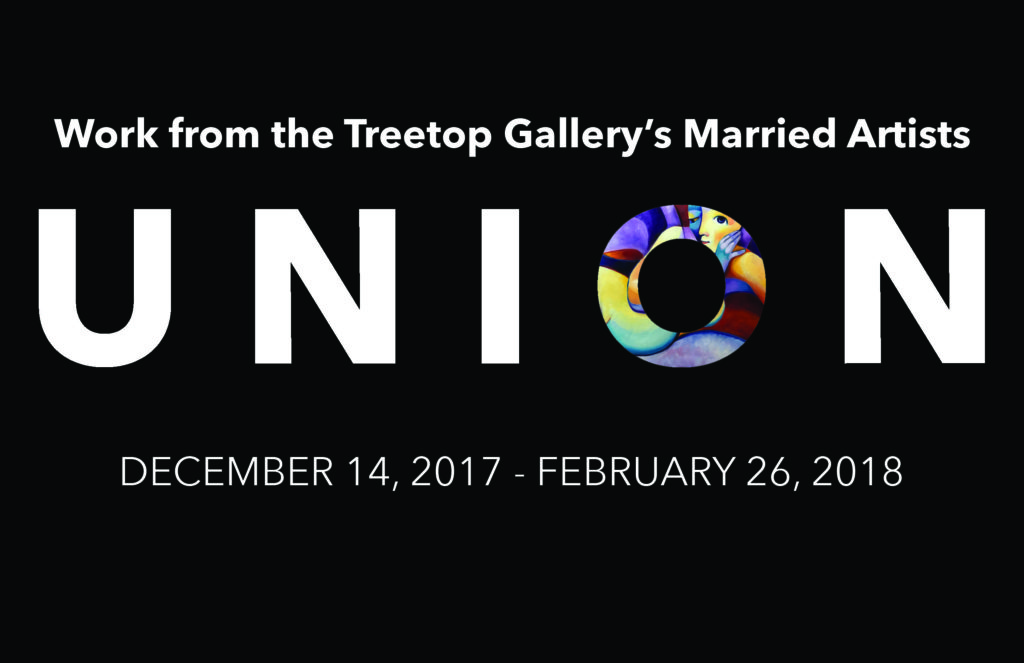 The Mariposa County Arts Council invites the public to the opening reception of UNION: Work from the Treetop Gallery's Married Artists on Thursday, December 14, 2017 from 4:30 to 6:00pm at the Treetop Gallery located in historic downtown Mariposa (5009 Hwy 140, Mariposa CA).
This special exhibition will feature the work of Charlotte (painter) and David Hoffman (photographer), Patti and Malcolm McGregor (ceramicists), Ann and Ralph Mendershausen (sculpturers), and Lura Scwharz Smith (quiltmaker) and Kerby Smith (photographer and quiltmaker).
"I love this exhibition because it celebrates partners who have supported and cultivated each other's artistic voices and built creative expression into their marriages,"  praised Arts Council Director, Cara Goger.  UNION holds a range of artwork from each couple, recognizing both their individuality as artists and their unity as long-standing creative partners.
UNION will run at the Treetop Gallery from December 14, 2017 through February 25, 2018.